Hellboy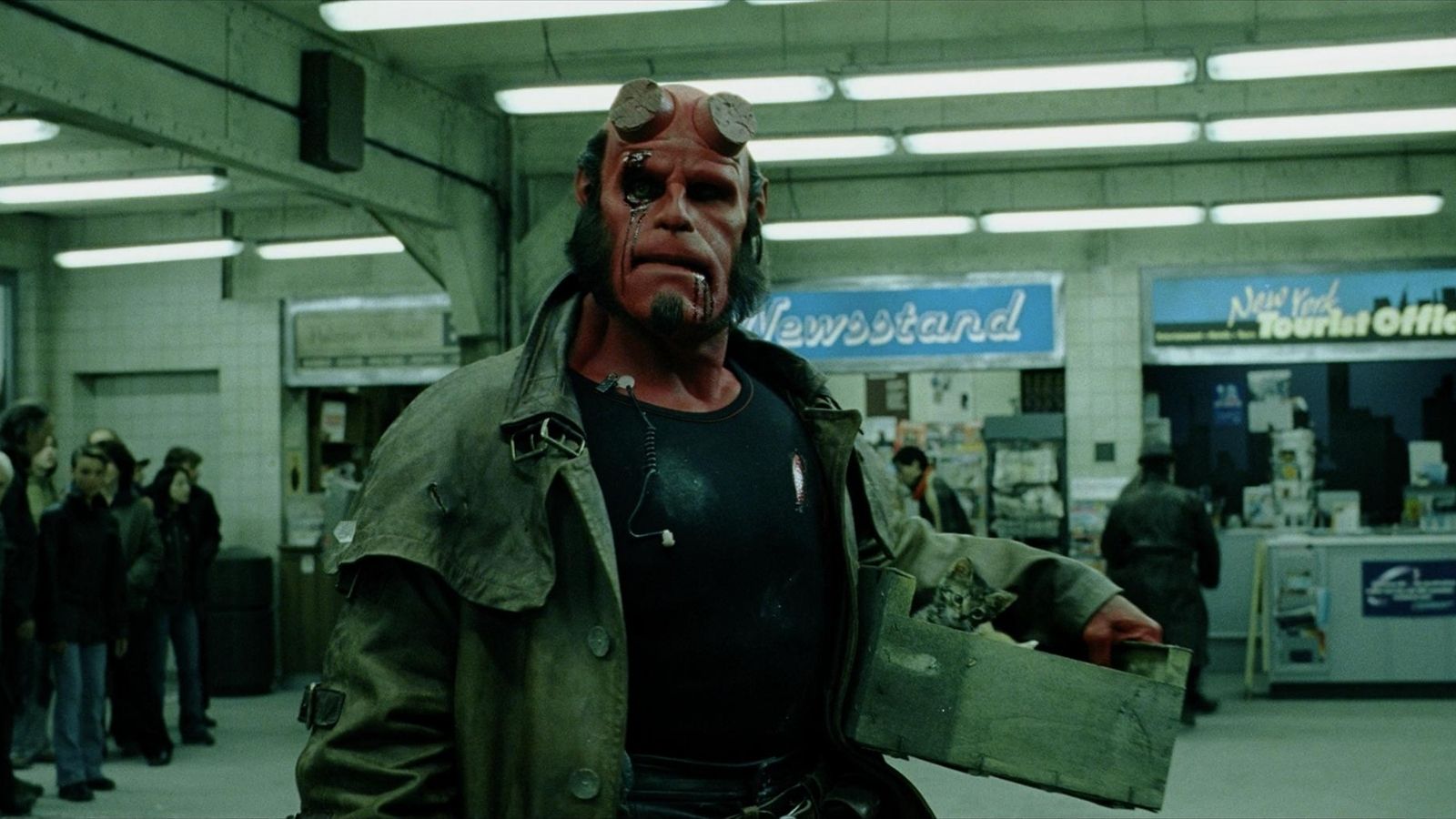 August 20, 2022
Auteur August: Guillermo del Toro
A demon, raised from infancy after being conjured by and rescued from the Nazis, grows up to become a defender against the forces of darkness.
Passes are available for each director's weeklong series, as well as ticket 6-packs which can be used for any Auteur August film (regardless of director).
From visionary writer and director Guillermo del Toro (director of Blade II, The Devil's Backbone) comes Hellboy, a supernatural action adventure based on Mike Mignola's popular Dark Horse Comics series of the same name. Born in the flames of hell and brought to Earth as an infant to perpetrate evil, Hellboy (Ron Perlman) was rescued from sinister forces by the benevolent Dr. Broom (John Hurt), who raised him to be a hero. In Dr. Broom's secret Bureau of Paranormal Research and Defense, Hellboy creates an unlikely family consisting of the telepathic "Mer-Man" Abe Sapien (Doug Jones) and Liz Sherman (Selma Blair), the woman he loves who can control fire. Hidden from the very society that they protect, they stand as the key line of defense against an evil madman who seeks to reclaim Hellboy to the dark side and use his powers to destroy mankind.
Director:

Guillermo del Toro

Principal Cast:

Ron Perlman, John Hurt, Selma Blair, Doug Jones, Karel Roden

Country:

USA

Year:

2004

Running Time:

122 min.

Producer:

Lawrence Gordon, Lloyd Levin, Mike Richardson

Screenplay:

Guillermo del Toro, Peter Briggs

Cinematographers:

Guillermo Navarro

Editors:

Peter Amundson

Music:

Marco Beltrami

Language:

English

US Distributor:

Park Circus