Cronos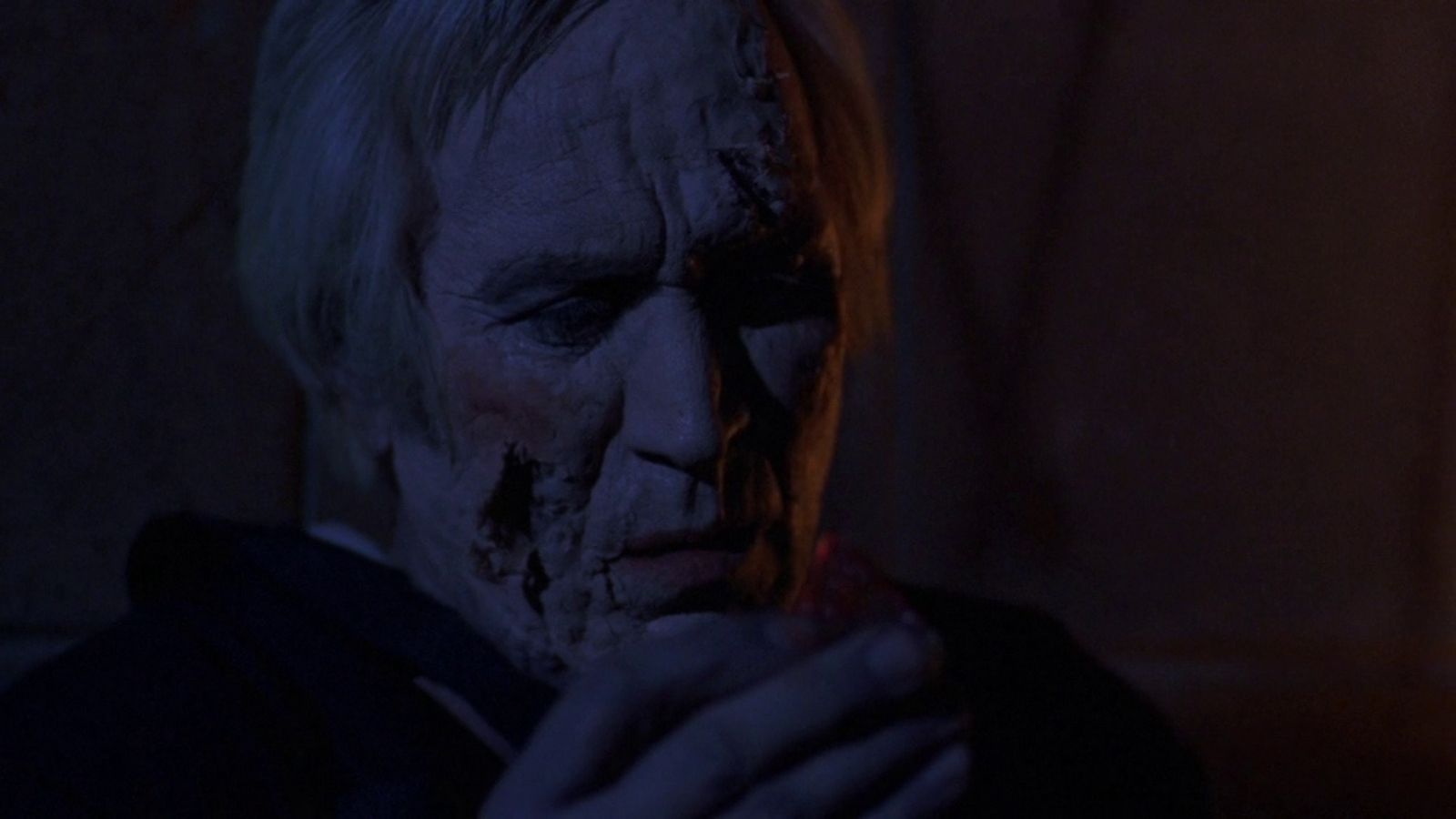 August 19, 2022
Auteur August: Guillermo del Toro
A mysterious device designed to provide its owner with eternal life resurfaces after four hundred years, leaving a trail of destruction in its path.
Passes are available for each director's weeklong series, as well as ticket 6-packs which can be used for any Auteur August film (regardless of director).
Guillermo del Toro made an auspicious and audacious feature debut with Cronos, a highly unorthodox tale about the seductiveness of the idea of immortality. Kindly antiques dealer Jesús Gris (Federico Luppi) happens upon an ancient golden device in the shape of a scarab, and soon finds himself the possessor and victim of its sinister, addictive powers, as well as the target of a mysterious American named Angel (a delightfully crude and deranged Ron Perlman). Featuring marvelous special makeup effects and the haunting imagery for which del Toro has become world-renowned, Cronos is a dark, visually rich, and emotionally captivating fantasy.
Director:

Guillermo del Toro

Principal Cast:

Federico Luppi, Ron Perlman

Country:

Mexico

Year:

1993

Running Time:

92 min.

Producer:

Arthur Gorson, Bertha Navarro

Screenplay:

Guillermo del Toro

Cinematographers:

Guillermo Navarro

Editors:

Raúl Dávalos

Music:

Javier Álvarez

Language:

Spanish, English

US Distributor:

October Films / Focus Features