Cinema Dissection: The Wicker Man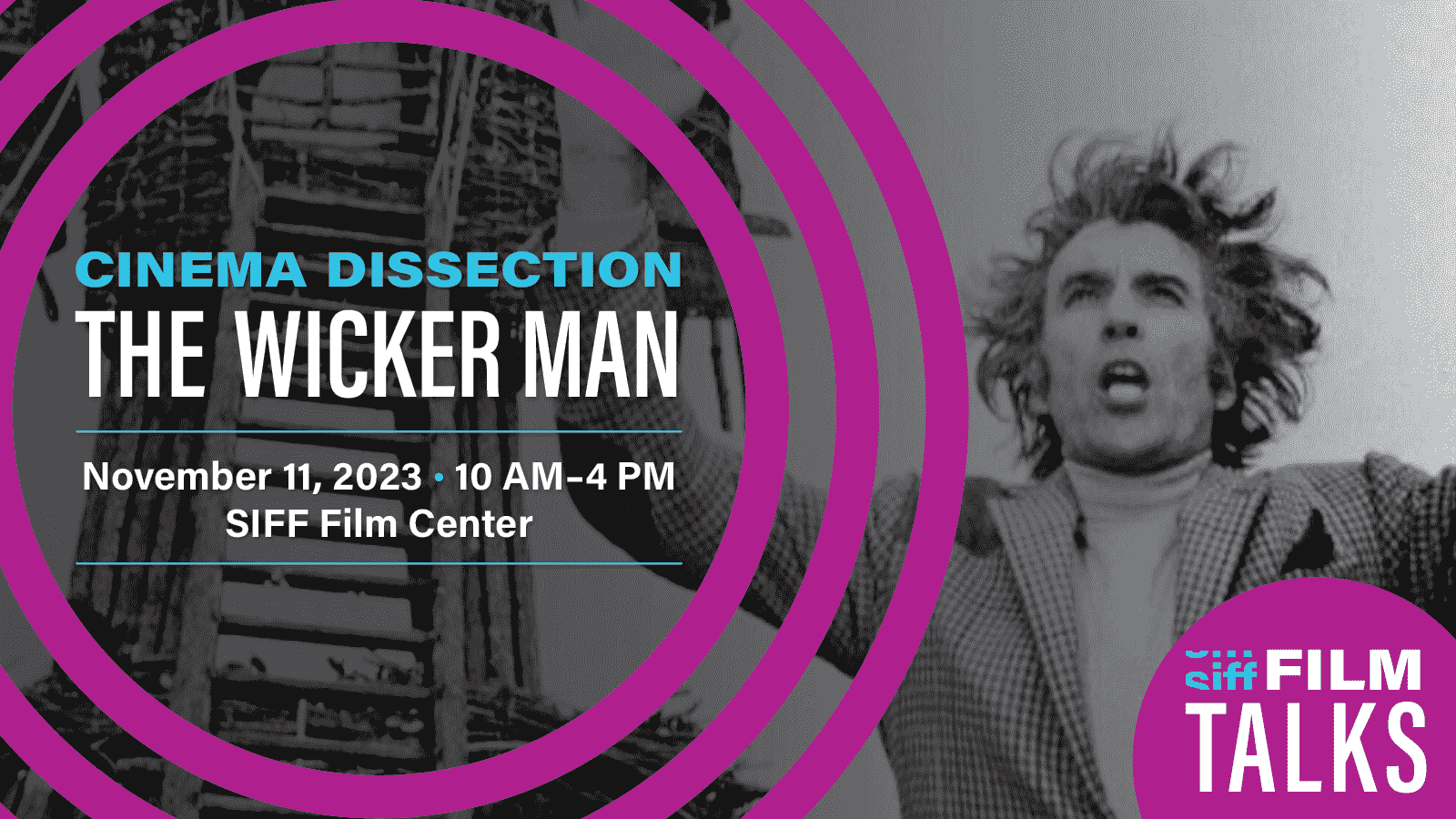 November 11, 2023
If ever there was a quintessential cult film, it would be The Wicker Man. Director Robin Hardy's film saw release in its native Britain as a B-feature companion to Don't Look Now. However, it had been cut significantly, and its subsequent US release was delayed and went unheralded. But slowly, through drive-in screening and television airings, The Wicker Man captivated audiences with its wicked bait-and-switch narrative—a stodgy policeman sent to find a missing young girl uncovers something much more sinister, leading to an unforgettably nightmarish climax. It has since become a defining film of the Folk Horror genre, one-third of its "Unholy Trinity". Join facilitator and SIFF Programmer Dan Doody in traveling to the remote Hebrides, where we'll unveil the secrets of Summerisle and its mysterious Mayday festivities.
There are multiple versions of The Wicker Man; this dissection will focus on "The Final Cut" (2013), the last version assembled and supervised by the film's director Robin Hardy.
Tickets
Select showtime for pricing and tickets.
Saturday, November 11, 2023