The Happiness of the Katakuris vs. The Quiet Family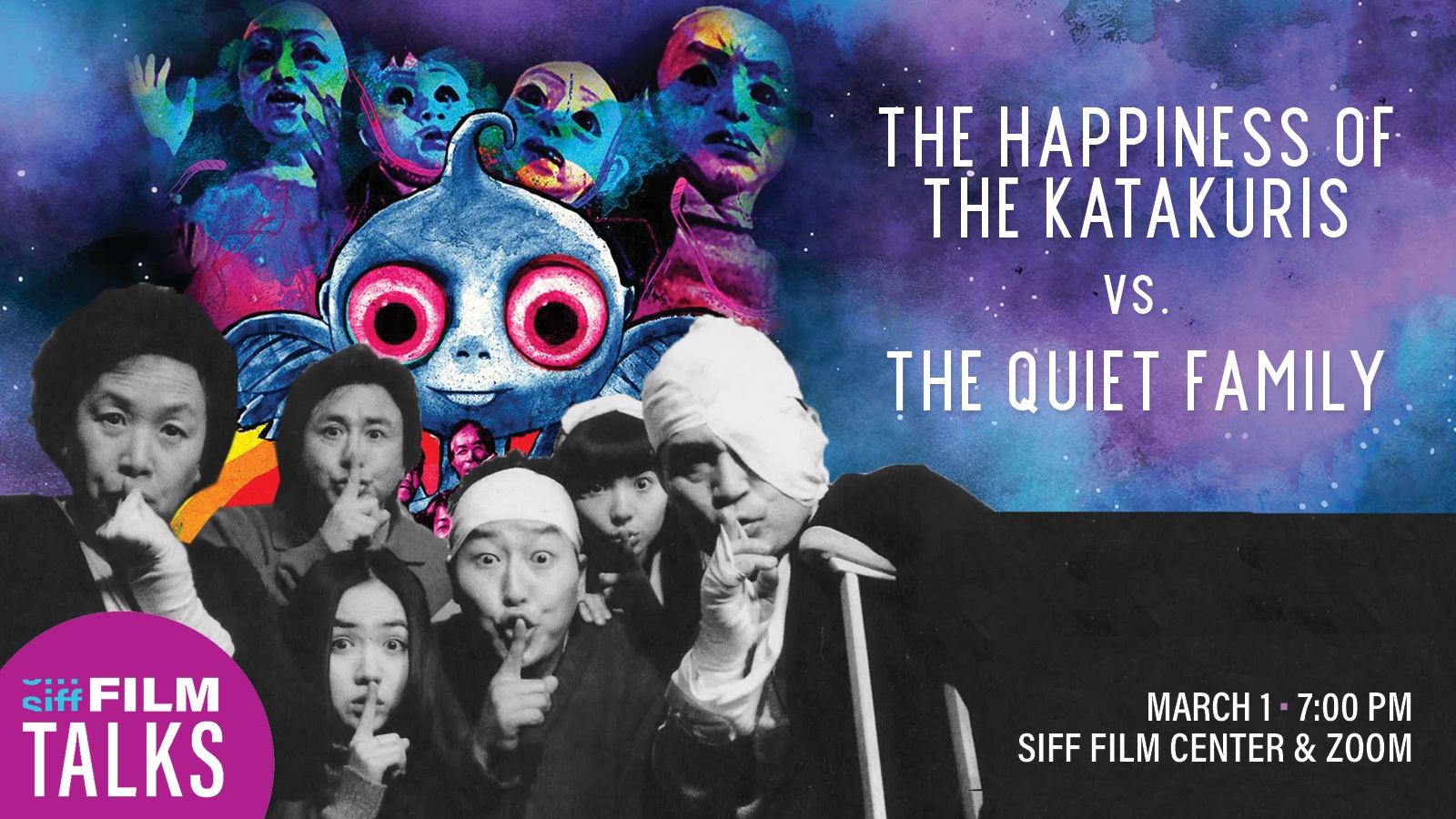 March 1, 2023
For the next installment in SIFF's versus series, we pit original against remake for the ultimate showdown in interpretation.
Both contenders serve up a black comedy about a family trying to run a mountain lodge, where their guests keep accidentally dying and sending them into a downward spiral of nefarious hijinks...
But are you Team The Quiet Family, Kim Jee-woon's (Tale of Two Sisters) South Korean original starring a young Song Kang-ho (Parasite) and Choi Min-sik (Oldboy)? Or are you Team The Happiness of the Katakuris, Takashi Miike's (Audition, Ichi the Killer) Japanese gonzo musical remake? Come ready to defend your fighter!
Tickets
The date of this event has passed.