Korean Horror
A four-week Film Talk and screening series October 8–30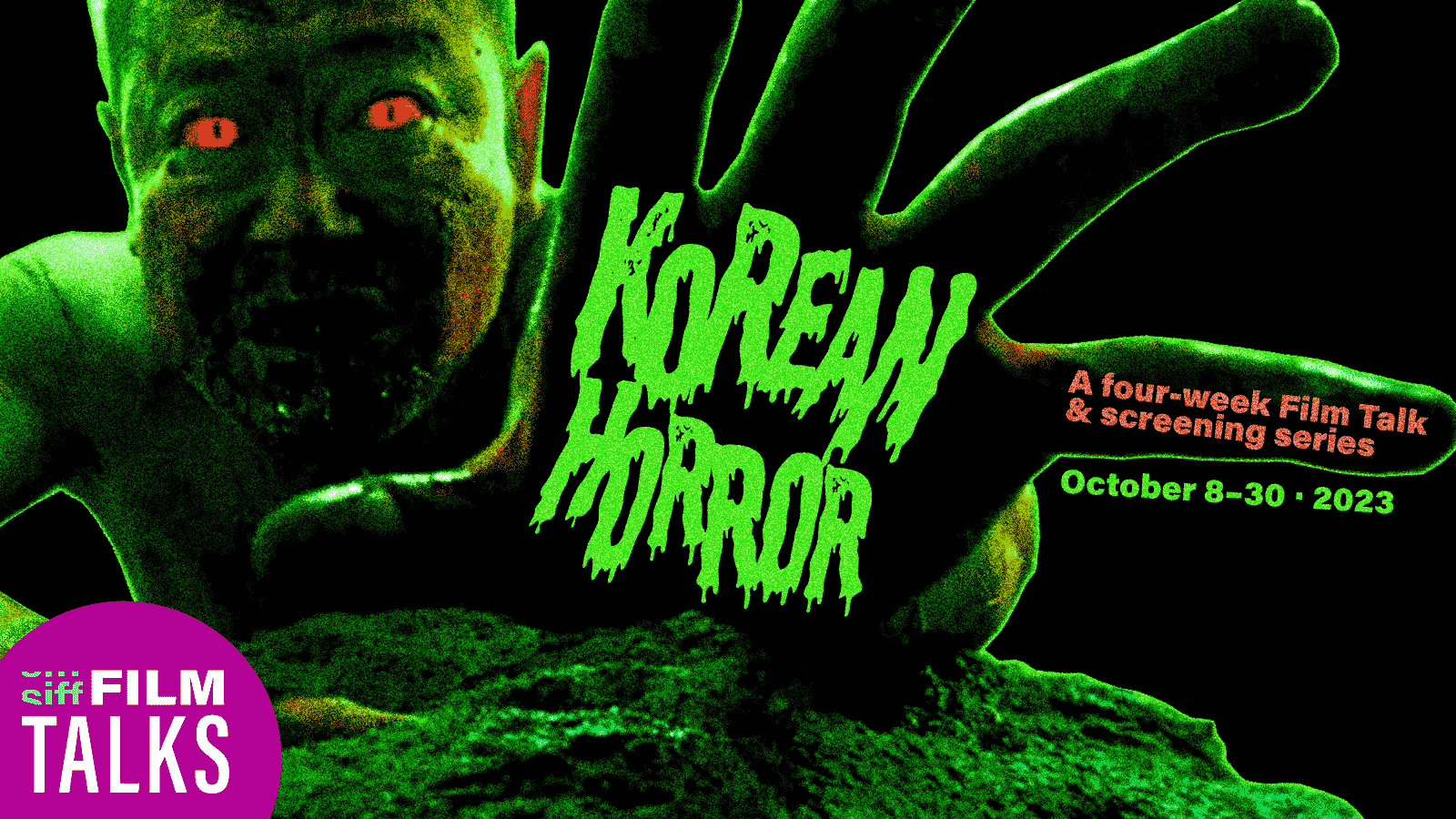 Come for all the terror and tragedy you've come to love about Korean horror films… stay to learn more from Film Talk instructor Hannah Baek about the history and culture coded in their symbolism.
Over four weeks, we'll examine the mechanics of the horror genre and how modern South Korean cinema utilizes or diverts from its tropes. We'll explore tales of ghosts, monsters, devils, succubi, killers, and zombies, while unearthing how they embody such sociopolitical issues as xenophobia, religious conflict, colonization, gender, class, and globalization.
No previous familiarity with Korean film, language, or history is required to enjoy this series. While admittedly the films can be pretty scary, the instructor welcomes the horror averse to take a chance on enjoying their deeper meanings together in a supportive and interactive classroom. Weekly themed costumes are also HIGHLY encouraged!
In conjunction with this series, SIFF will present four terrific films on the big screen at the SIFF Cinema Egyptian—A Tale of Two Sisters (October 8), The Housemaid (October 15), The Wailing (October 22), and Train to Busan (October 29). Each week, the course will also draw upon a supplementary film in class—participants are invited but not expected to view these supplementary films on their own.
TICKETS & PASSES
Class Pass including all classes and screenings: $100 | $75 SIFF Member
Individual Talks: $25 Sustainer | $15 Regular | $10 SIFF Member