Paul Verhoeven
A SIFF Film Talks series with John Trafton, examining the provocative films of Dutch filmmaker Paul Verhoven.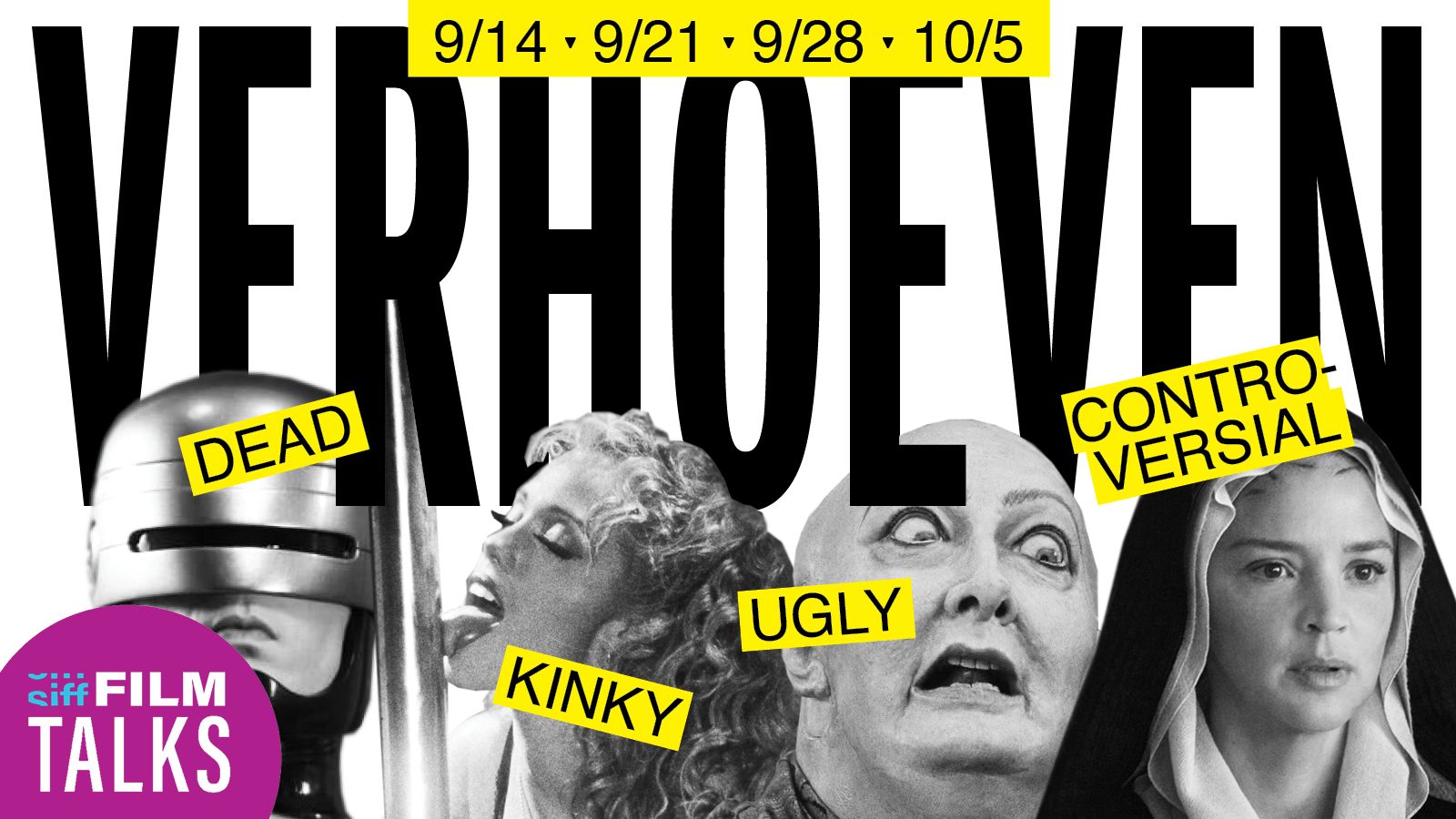 Join us as we deep dive into the work of Dutch filmmaker Paul Verhoeven in our four-week series. We will explore his early work in the Netherlands, films that caught the attention of the international moviegoing community that ultimately propelled him to cult status with his satirical sci-fi film Robocop. Next, we will look at his sensational (and often controversial) work from the 1990s, films that further cemented his reputation as a provocative auteur: Total Recall, Basic Instinct, Showgirls, and Starship Troopers. Lastly, we will explore his work in the twenty-first century, culminating with his recent film Benedetta.
In conjunction with this series, SIFF will present six Paul Verhoeven films on the big screen at the SIFF Uptown—Robocop (September 11), Total Recall (September 15), Basic Instinct (September 19), Showgirls on 35mm (September 26), Starship Troopers (September 27), and Benedetta (October 3).
Class Pass: $100 Regular | $80 SIFF members (includes all 4 talks and 6 screenings)
Individual Talks: $25 Sustainer | $15 Regular | $10 SIFF member
Individual Screenings: $14 Regular | $9 SIFF members