Verhoeven: Dead or Alive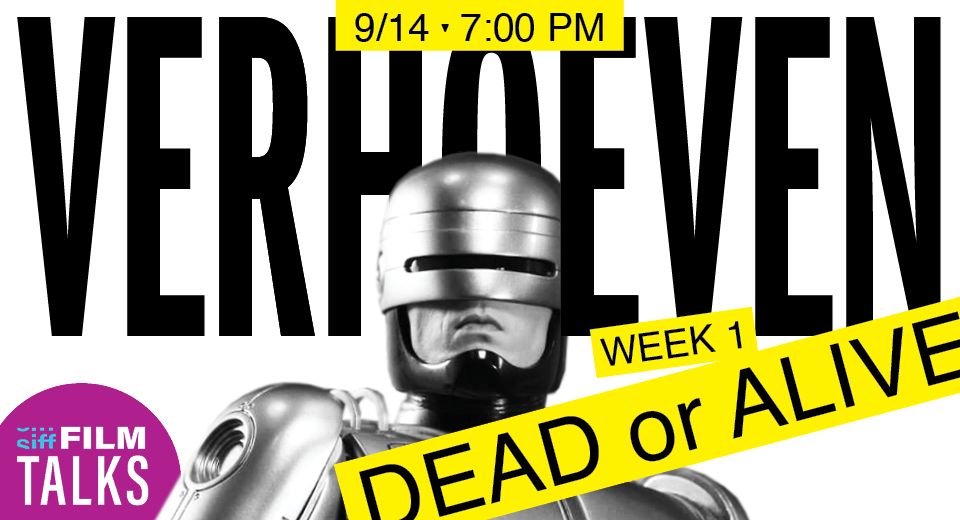 September 14, 2022
Learn about Verhoeven's roots and the films that propelled Paul from Dutch obscurity to cult status with a special focus on The Fourth Man (1983) and RoboCop (1987).
RoboCop (1987) will screen prior to the film talk on September 11, 2022 at SIFF Uptown.
This SIFF Film Talk will be presented in-person at the SIFF Film Center and livestreamed via Zoom.
Buy Tickets: In-Person Buy Tickets: Virtual Buy Pass: Verhoeven Series
Tickets
The date of this event has passed.