Noir City: So Evil My Love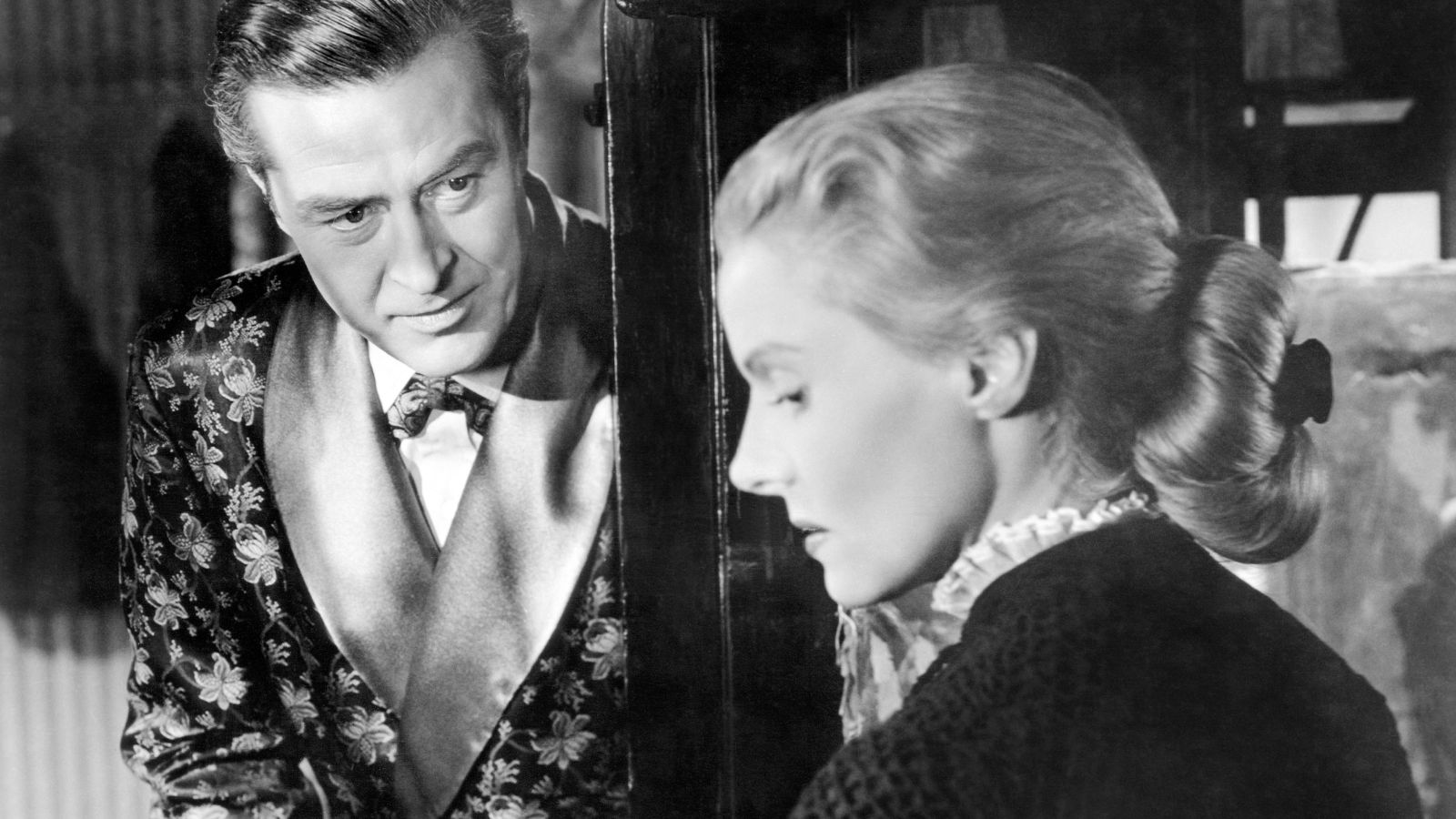 February 14, 2023
Romantic obsession leads a widow into aiding a charming rogue in a nefarious and deadly scheme.
Individual Tickets: $15 | $10 SIFF members
Passes (valid for all Noir City screenings): $150 | $100 SIFF members
SIFF year-round passes and vouchers are not valid for Noir City screenings.
Hosted by acclaimed authors Rosemarie and Vince Keenan, also known as "Renee Patrick" for their five Lillian Frost/Edith Head mystery novels set in Los Angeles between 1937–40.
Devout missionary's widow Olivia Harwood (Ann Todd) falls under the spell of charming artist-rogue Mark Bellis (Ray Milland) on a steamship returning them to 1890s London from the West Indies. Sensing easy prey for his rakish charm, Bellis moves into Olivia's boardinghouse and soon has her in his thrall. Romantic obsession causes her to aid him in a nefarious and deadly scheme, leading to a shocking and bloody climax. Inspired by an actual never-solved murder, this is one of the great unheralded gothic-noir dramas of the 1940s. With Geraldine Fitzgerald.
Photo courtesy of The Film Noir Foundation. Note courtesy of Noir City.
Director:

Lewis Allen

Principal Cast:

Ray Milland, Ann Todd, Geraldine Fitzgerald

Country:

United Kingdom, USA

Year:

1948

Running Time:

112 min.

Producer:

Hal B. Wallis

Screenplay:

Ronald Millar, Leonard Spigelgass

Cinematographers:

Mutz Greenbaum

Editors:

Vera Campbell, Leonard Trumm

Music:

William Alwyn, Victor Young

Filmography:

The Uninvited (1944), Another Time, Another Place (1958), Desert Fury (1947)

Language:

English

Format:

35mm

US Distributor:

Universal Pictures