Noir City: The Lady from Shanghai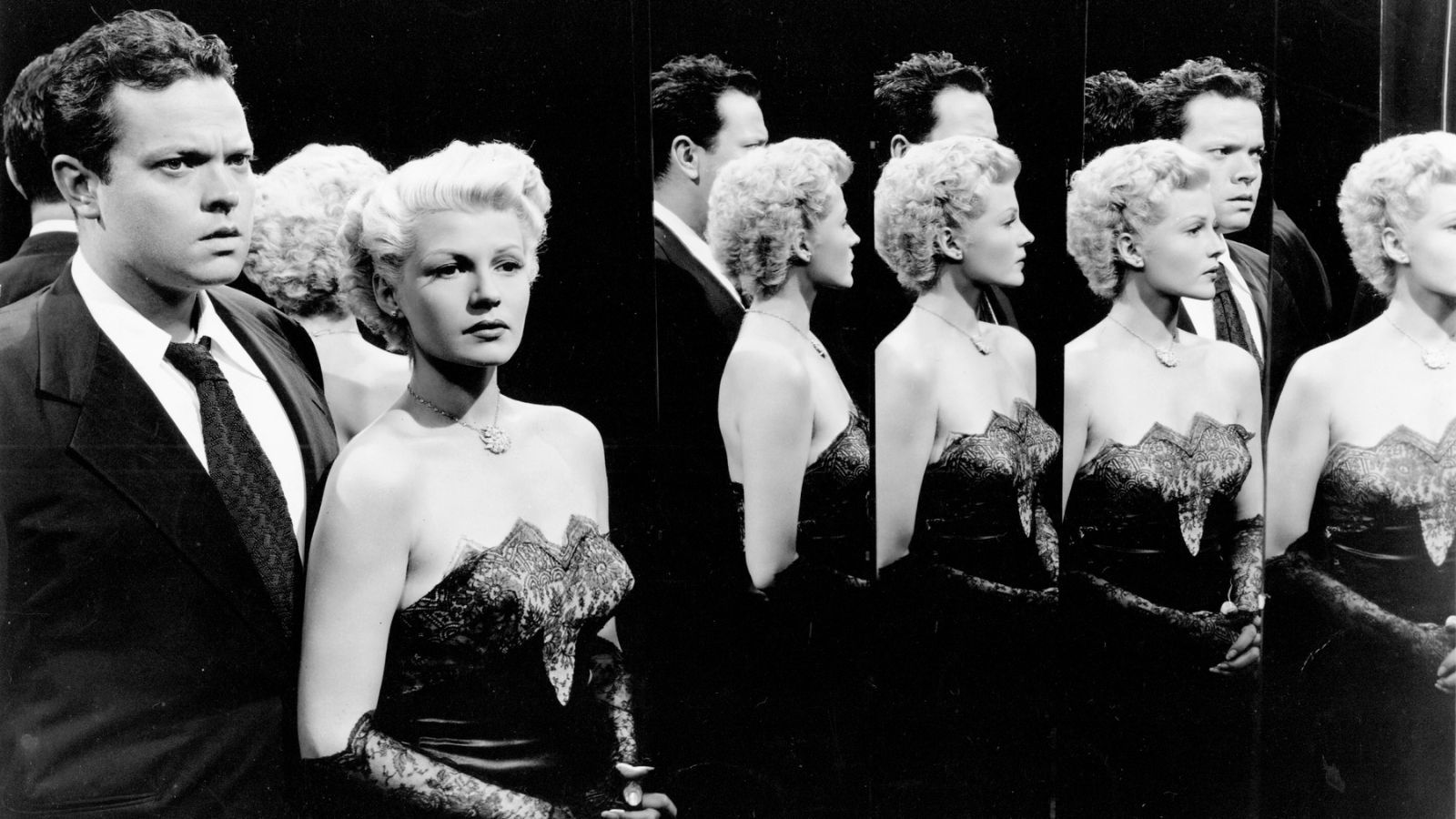 February 10, 2023
Orson Welles' ingenious story of a seaman who signs on to work a cruise, only to find himself caught in a conspiracy.
Individual Tickets: $15 | $10 SIFF members
Passes (valid for all Noir City screenings): $150 | $100 SIFF members
SIFF year-round passes and vouchers are not valid for Noir City screenings.
Hosted by Eddie Muller (Film Noir Foundation founder, Turner Classic Movies' "Noir Alley").
Welles' dazzling and dizzying pulp poetry takes the classic femme fatale tale to globe-spanning lengths and hallucinatory heights. Hard-luck sailor Michael O'Hara (Welles) tumbles into the snare of gorgeous and mysterious Elsa Bannister (Hayworth) only to find himself caught in the murderous conspiracy of her viperous cohorts. Welles improvised a brilliant, chaotic 155‑minute noir epic, which studio editor Viola Lawrence pruned to 86 feverish minutes. What remained is one of the most startlingly inventive crime films ever released by a Hollywood studio. Featuring Everett Sloane, Glenn Anders, and Ted de Corsia.
Photo courtesy of The Film Noir Foundation. Note courtesy of Noir City.
Director:

Orson Welles

Principal Cast:

Rita Hayworth, Orson Welles, Everett Sloane

Country:

USA

Year:

1947

Running Time:

87 min.

Producer:

Orson Welles

Screenplay:

Sherwood King (novel), Orson Welles (screenplay)

Cinematographers:

Charles Lawton Jr.

Editors:

Viola Lawrence

Music:

Heinz Roemheld

Filmography:

Citizen Kane (1941), Touch of Evil (1958), The Trial (1962), Othello (1951)

Language:

English, Cantonese

US Distributor:

Sony Pictures Repertory