Scarecrowber: Bram Stoker's Dracula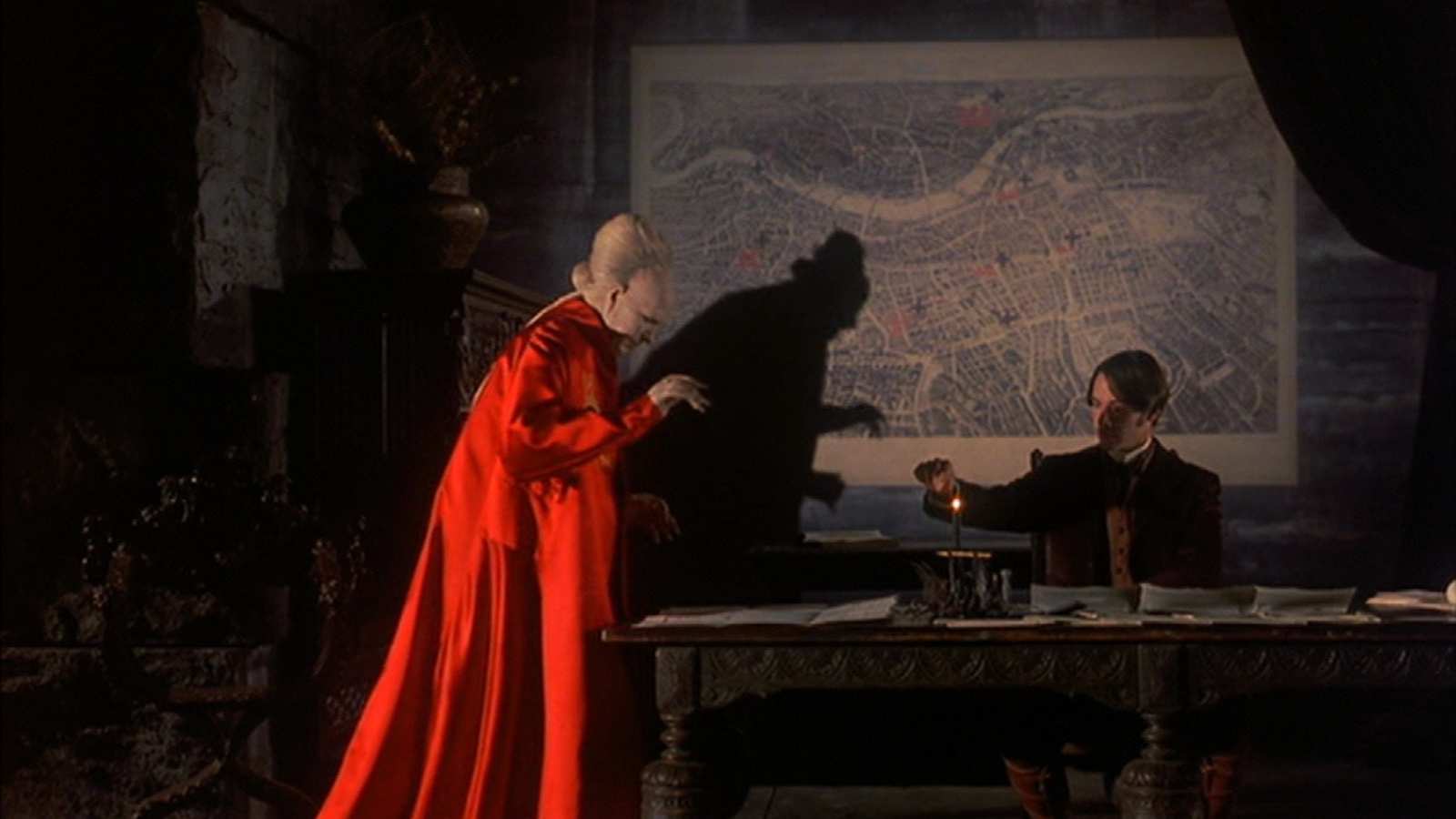 Opens October 3, 2023
The centuries old vampire Count Dracula comes to England to seduce his barrister Jonathan Harker's fiancée Mina Murray and inflict havoc in the foreign land. Presented in 4k.
October 3 screening introduced by Matt Lynch.
Tickets
Select showtime for pricing and tickets.
Tuesday, October 17, 2023
Saturday, October 28, 2023
"Perhaps, though I try to be good, I am bad." Francis Ford Coppola's deeply romanticized 1992 revision of Bram Stoker's misogyny-fueled classic is a truly beautiful sex panic phantasmagoria and an unheralded analog technical spectacle. A film that paralyzes you with the fear and awe of pure desire. The traditional, the rational, the modern: all crumble powerlessly, and time collapses in the face of lust.
—Matt Lynch
Director:

Francis Ford Coppola

Principal Cast:

Gary Oldman, Winona Ryder, Anthony Hopkins, Keanu Reeves

Country:

USA

Year:

1992

Running Time:

128 min.

Producer:

Francis Ford Coppola, Fred Fuchs, Charles Mulvehill

Screenplay:

James V. Hart

Cinematographers:

Michael Ballhaus

Music:

Wojciech Kilar

Language:

English

Format:

4K

US Distributor:

Sony Pictures Classics