Science Fiction + Fantasy Short Film Festival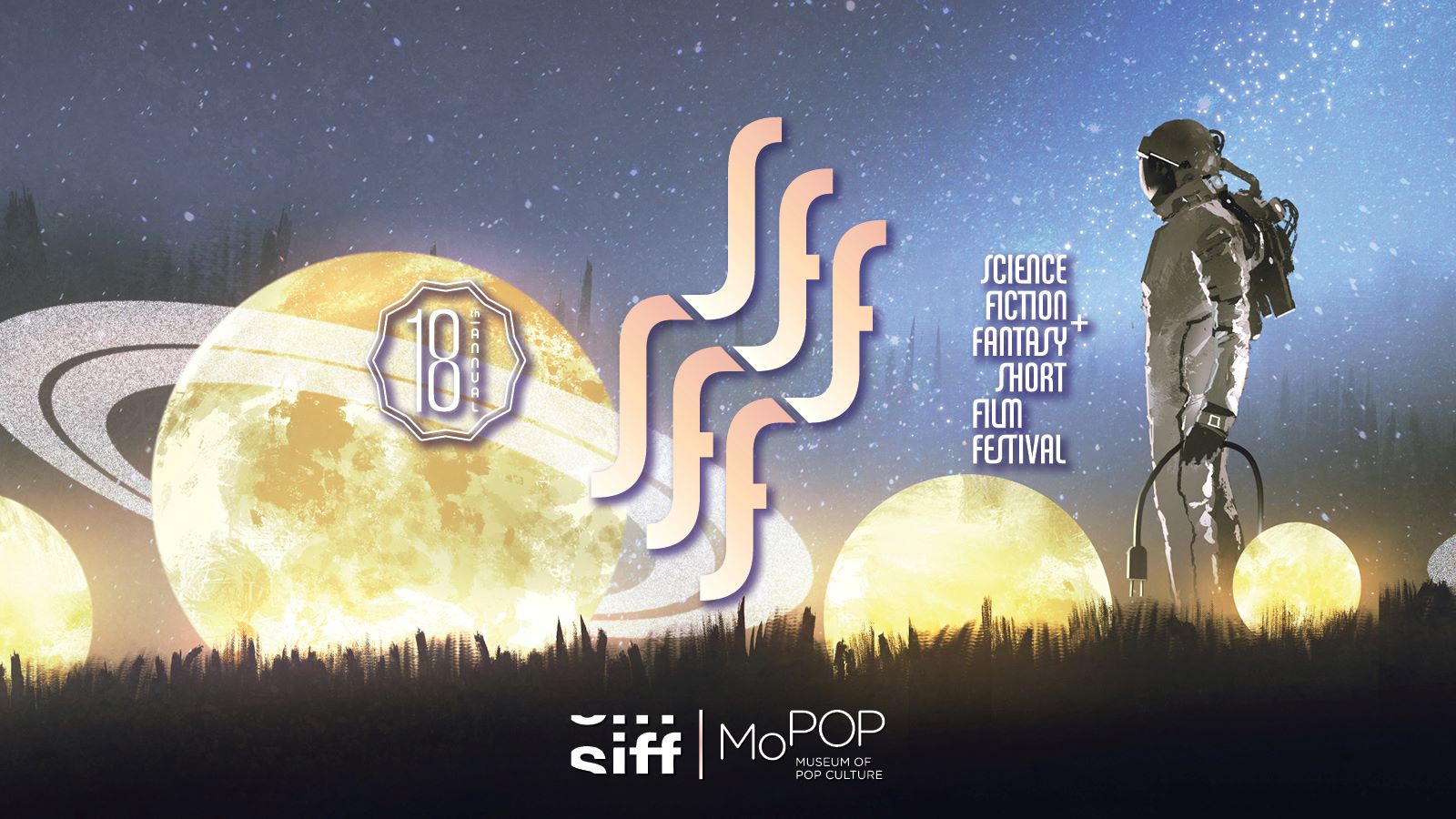 June 3 & 4, 2023
The Museum of Pop Culture in partnership with SIFF presents the 18th annual Science Fiction + Fantasy Short Film Festival (SFFSFF).
June 3 & 4, 2023 | 3:00pm | SIFF Cinema Egyptian
It started with film makers: artists from around the world with stories to tell. Artists you've never heard of. Artists you should hear of. They took from their surroundings what was needed and made of it something more. MoPOP and SIFF channeled their work to the screen, and now you get to see it.
SFFSFF is a one-of-a-kind festival celebrating out-of-this-world cinema and the daring filmmakers that make it possible. Now in its 18th year, SFFSFF brings the work of short film creators from around the globe to Seattle for one night only. We're talking world premieres. We're talking soon-to-be cult movies that aren't streaming anywhere. We're talking the origin story for the cutting edge of short film cinema, the stellar nursery for next year's SciFi and Fantasy storytelling superstars.
It started in the hearts and minds of a global family of filmmakers. It comes to life this June 3 & 4 at SIFF Cinema Egyptian. All it needs is you.