Science Fiction + Fantasy Short Film Festival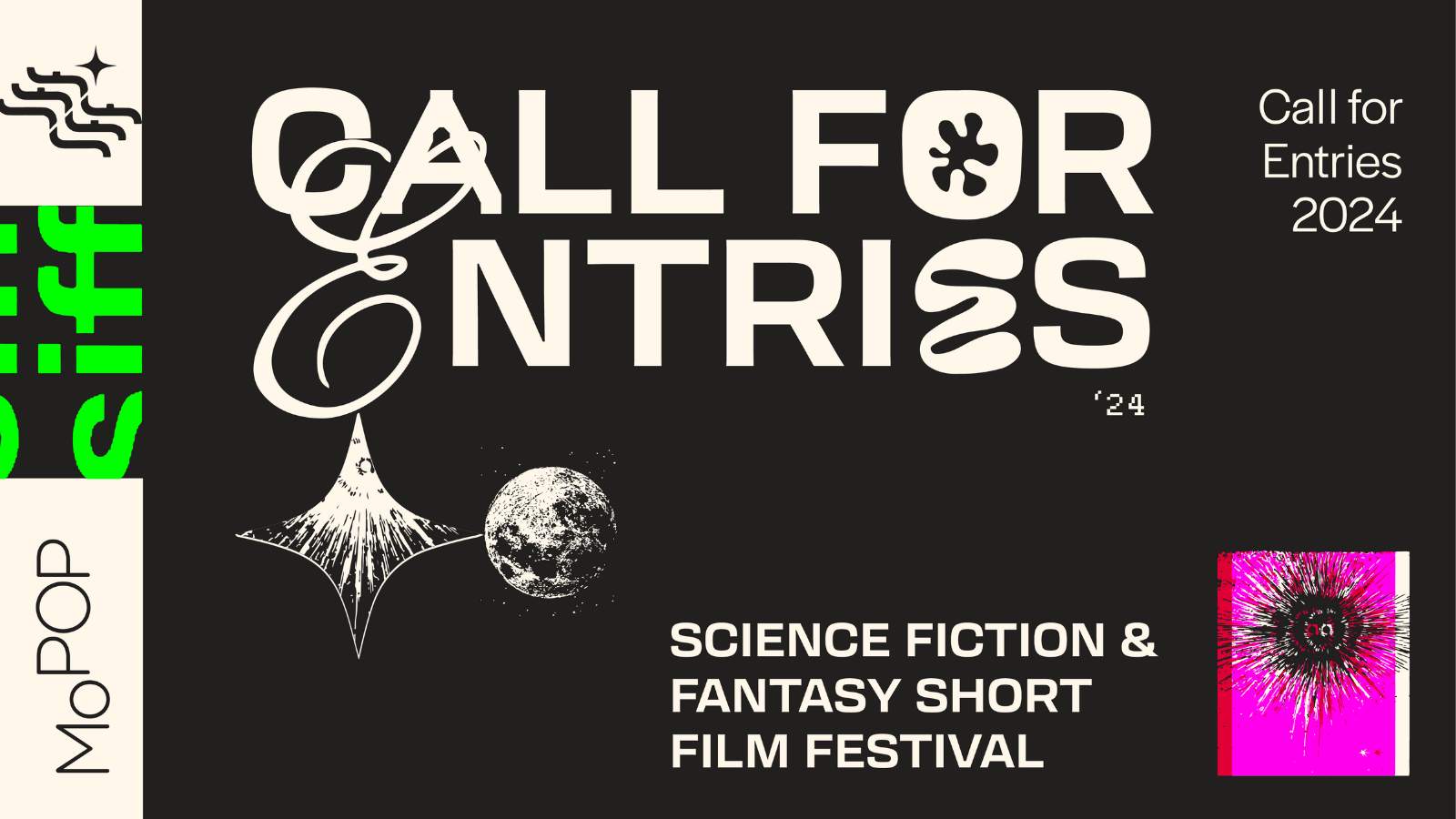 June 1-2 2024
Submissions are now open for the 19th annual Science Fiction + Fantasy Short Film Festival (SFFSFF), presented by SIFF and the Museum of Pop Culture (MoPOP).
SFFSFF celebrates out-of-this-world short cinema and the daring filmmakers who make it happen. Films screened at SFFSFF have gone on to be nominated for Academy Awards, featured in museum exhibitions, internationally distributed, and more.
Enter your film today for a chance to see it shine on the big screen at our June 2024 festival!
Fee Waivers
We recognize the importance of representation and accessibility both behind and in front of the camera. We continue to learn and grow every year, working to ensure our festival reflects the vast diversity of science fiction and fantasy creators and fans, especially those who have been historically excluded.
As part of this commitment, we can offer partial and full entry fee waivers to filmmakers who would otherwise be unable to submit their film to the festival, with priority given to creators identifying as BIPOC, LGBTQIA+, disabled, and low income.
Please fill out this short form if you'd like to request a waiver code. Got questions? Contact Maddy Szmidt – maddys@mopop.org.
Youth Track
Young filmmaker aged 24 or under? SFFSFF's Youth Track program is for you! Top films in this category will be screened in an exclusive Youth Track showcase, and the winner—selected by MoPOP's Youth Advisory Board—will go on to show their film as part of the main festival programming.
August 4 –August 31: $20 Early Bird Entry

September 1–October 31: $25 Regular Entry

November 1–December 1: $35 Late Entry

December 2–January 15: $40 Extended Entry

March 8, 2024: Notification of Acceptance

March 29, 2024: Film Files Due

June 1 & 2 2024: Science Fiction and Fantasy Short Film Festival
The Fine Print
Completion Date:
Films must have been completed no earlier than January 2020.
Film Length, Genre, Qualities:
Films must be no longer than 15 minutes.

Films that exceed 15 minutes may still be considered for festival programming but will not be eligible for awards.

Films are selected on the basis of originality, innovation within the short film format, purposeful vision, contribution to science fiction and fantasy genres, and representation of diversity behind and in front of the camera.

Animated or live action.

Must be science fiction or fantasy genre (examples: futuristic stories, space adventure, technological speculation, social experiments, utopia and dystopia, sword and sorcery, folklore, urban fantasy, magic, mythic adventure).

At MoPOP & SIFF we seek to create an inclusive space, open to all ages, genders, races, cultures, religions, abilities, and the full expression of self. In support of all marginalized peoples in our communities, films that promote institutional oppression are not welcome at our festival and will be disqualified from selection.