They Came From Outer Space: E.T. the Extra-Terrestrial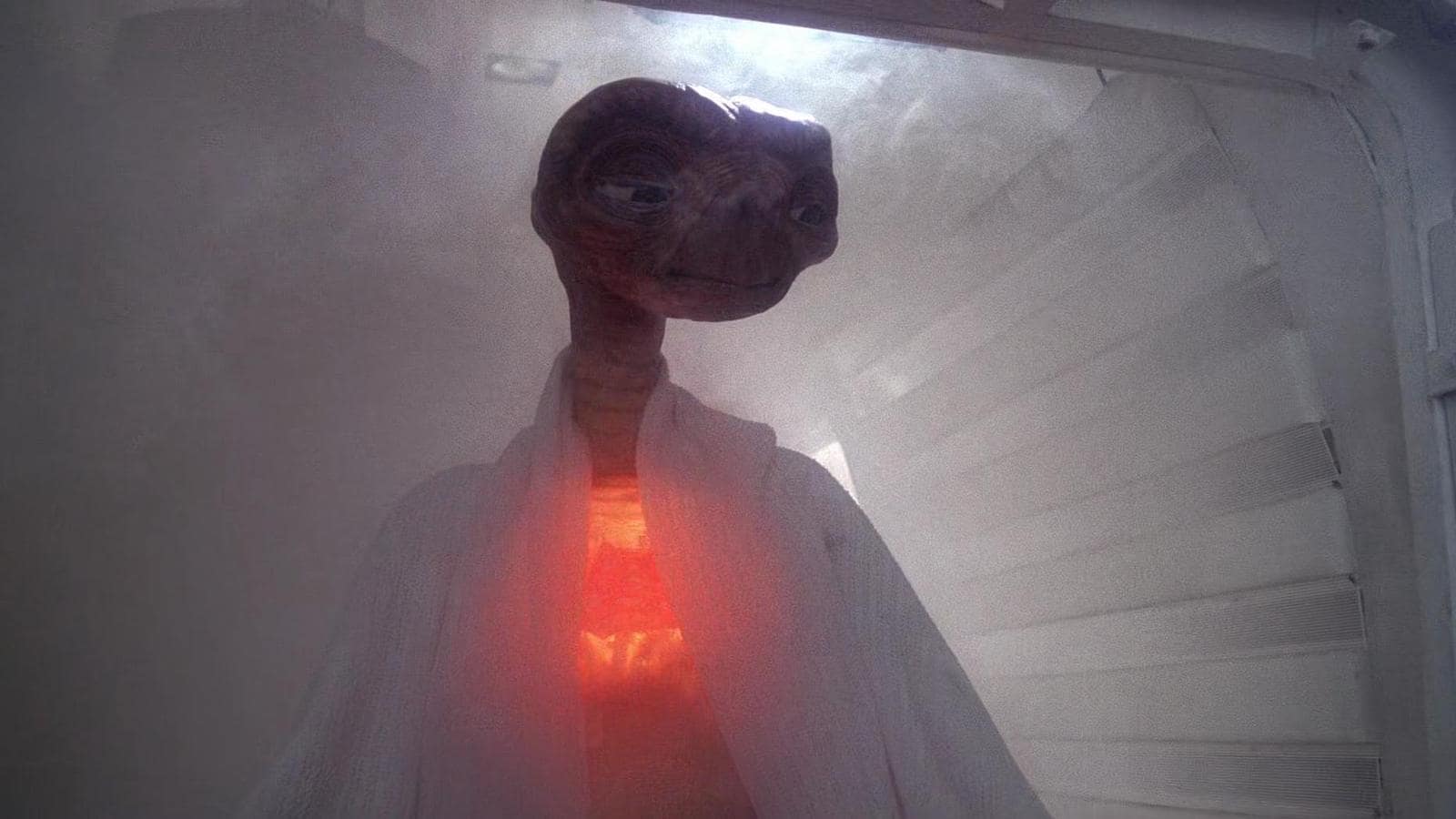 Now Playing - Sep 29, 2023
A young boy, Elliott, discovers and befriends a friendly alien stranded on Earth. Together, they embark on a heartwarming and magical adventure, teaching us the power of friendship, love, and the boundless wonders of the universe. Steven Spielberg's iconic film continues to captivate audiences of all ages. Presented in 4k.
Individual Tickets: Select showtime to purchase - $8 ticket price for children ages 6-14.
Passes: $100 | $75 SIFF Members - includes full series access
Tickets
Select showtime for pricing and tickets.
Friday, September 29, 2023
In the heartwarming classic E.T. the Extra-Terrestrial, a young boy named Elliott (Henry Thomas) befriends a gentle alien stranded on Earth. As Elliott and his siblings help the charming creature, whom they nickname E.T., return home, a profound bond forms between them. However, as government agents close in on their extraordinary secret, the children embark on a daring adventure to protect their newfound friend. Directed by Steven Spielberg, this iconic film captures the essence of childhood wonder, friendship, and the power of compassion. E.T. remains a timeless tale of love, acceptance, and the universal desire to belong, touching the hearts of generations and leaving an indelible mark on cinema history.
Director:

Steven Spielberg

Principal Cast:

Dee Wallace, Henry Thomas, Peter Coyote, Robert MacNaughton, Drew Barrymore

Country:

USA

Year:

1982

Running Time:

115 min.

Producer:

Kathleen Kennedy, Steven Spielberg

Screenplay:

Melissa Mathison

Cinematographers:

Allen Daviau

Editors:

Carl Littleton

Music:

John Williams

Language:

English

Format:

4K

US Distributor:

Universal Pictures Distribution