They Came From Outer Space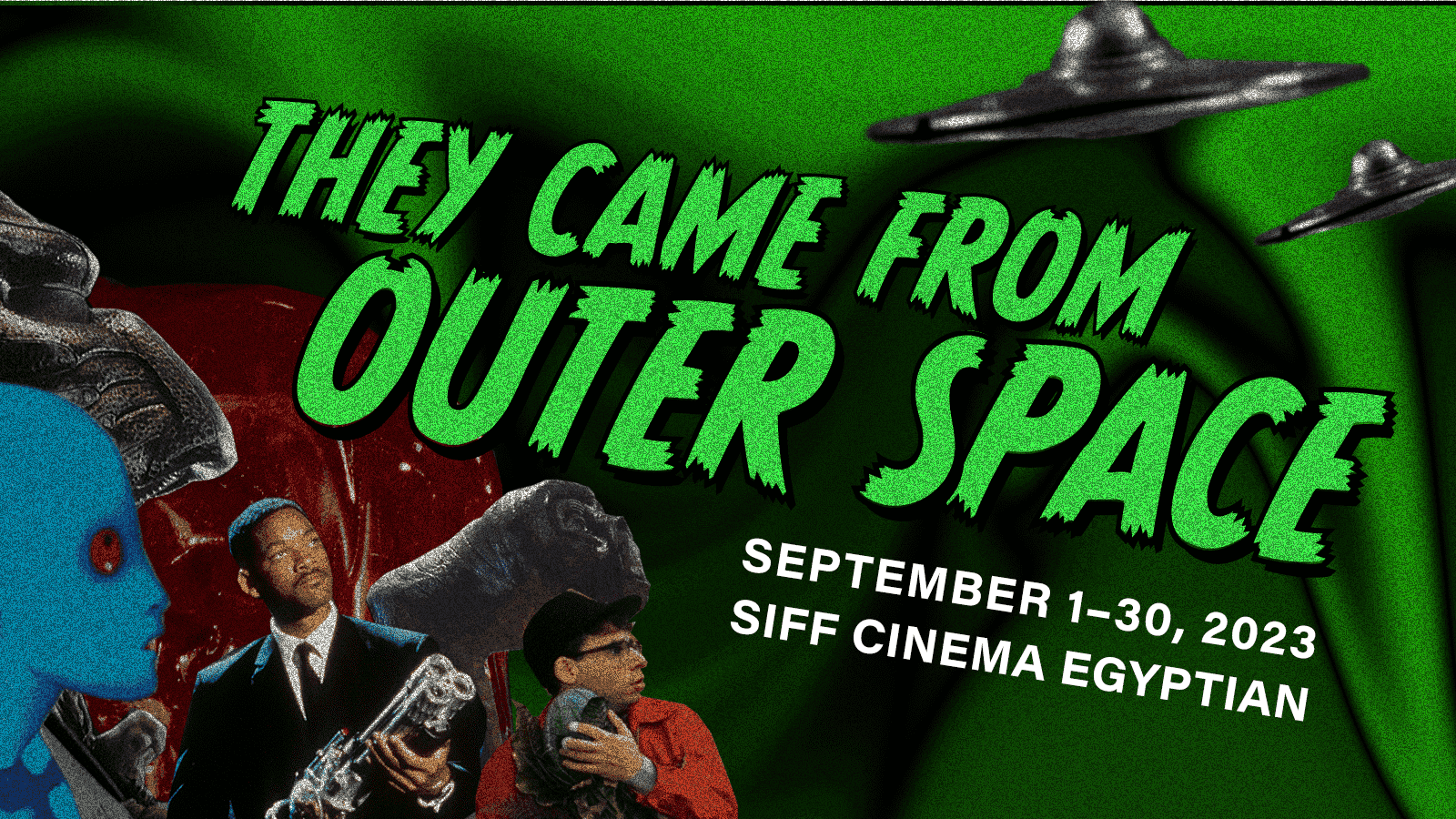 September 1–30
When the night skies shimmer with mysterious lights and eerie shadows fall upon our planet, humanity finds itself at the mercy of unknown forces. From beyond the known world, SIFF presents They Came from Outer Space. Witness a kaleidoscope of alien encounters, each more astonishing than the last. From awe-inspiring beings seeking harmony to sinister entities bent on domination, the cosmic saga unfolds with jaw-dropping twists at every turn.
Series Pass: $100 | $75 Members
Pass provides access to all They Came From Outer Space screenings, September 1-30 at SIFF Cinema Egyptian.
Step into the shoes of intrepid astronauts, fearless fighters, and brilliant scientists as they unite against the forces from beyond the stars. Journey with us as our unlikely heroes form unexpected alliances with intergalactic allies and face unimaginable perils. But amidst the chaos, they'll discover that the universe is filled with surprises, both delightful and terrifying. Can humanity rise above its divisions and unite to protect the blue jewel we call home?
Are you prepared to witness humanity's greatest challenge yet? The countdown to thrilling encounters, interstellar wonders, and epic showdowns has begun! They Came from Outer Space will take you on an unforgettable voyage through the stars. Join us on an epic cinematic odyssey that explores the boundaries of science, imagination, and the boundless spirit of adventure. The invasion has begun, and the fate of Earth hangs in the balance.