They Came From Outer Space: Predator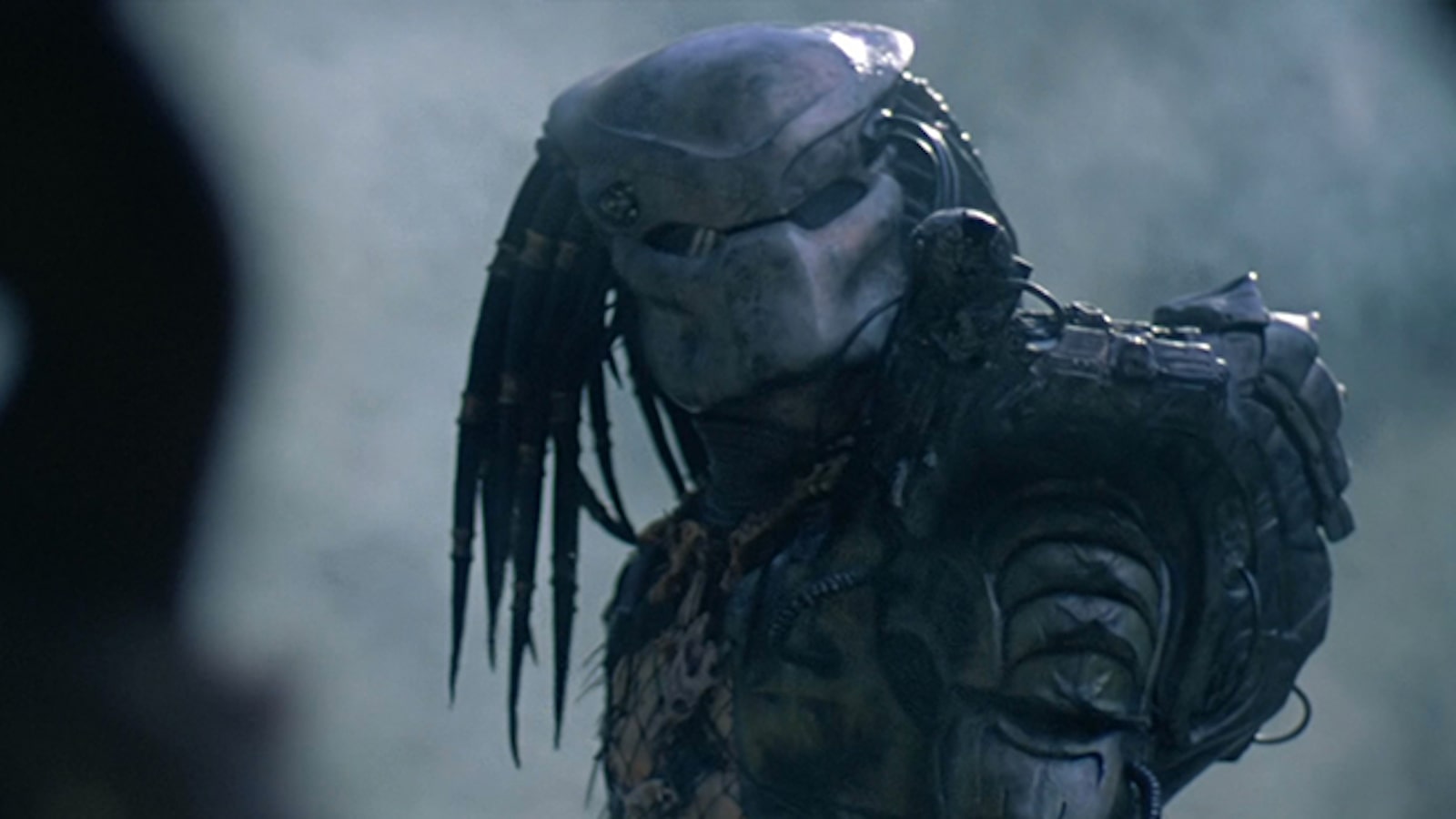 September 14 - 22, 2023
In the 1987 sci-fi action thriller, a team of elite commandos faces a deadly extraterrestrial predator in the unforgiving jungle. Led by Major Dutch (Arnold Schwarzenegger), they must outwit and survive the formidable hunter, combining brute force and cunning tactics. Predator delivers adrenaline-pumping action and suspense that has become a genre-defining classic.
A double feature presentation of Alien vs. Predator and Predator will be shown on September 9.
Individual Tickets: Select showtime to purchase.
Passes: $100 | $75 SIFF Members - includes full series access
A group of elite commandos find themselves trapped in a deadly game of cat and mouse deep within a dense jungle. Unbeknownst to them, a ruthless extraterrestrial predator is hunting them down one by one. Led by Major Alan "Dutch" Schaefer (Arnold Schwarzenegger), the team must summon every ounce of strength and wit to survive the cunning and advanced alien hunter. As tension mounts and alliances are tested, they are confronted with a foe beyond imagination, pushing the limits of human endurance. Predator combines pulse-pounding suspense, brutal combat, and ingenious special effects, creating an unforgettable cinematic experience that has solidified its place as a cult classic and an enduring icon of the sci-fi action genre.
Director:

John McTiernan

Principal Cast:

Arnold Schwarzenegger, Carl Weathers

Country:

USA

Year:

1987

Running Time:

107 min.

Producer:

John Davis, Lawrence Gordon, Joel Silver

Screenplay:

Jim Thomas, John Tomas

Cinematographers:

Donald McAlpine

Editors:

Mark Helfrich, John F. Link

Music:

Alan Silvestri

Language:

English