They Came From Outer Space: Predator and Alien vs. Predator Double Feature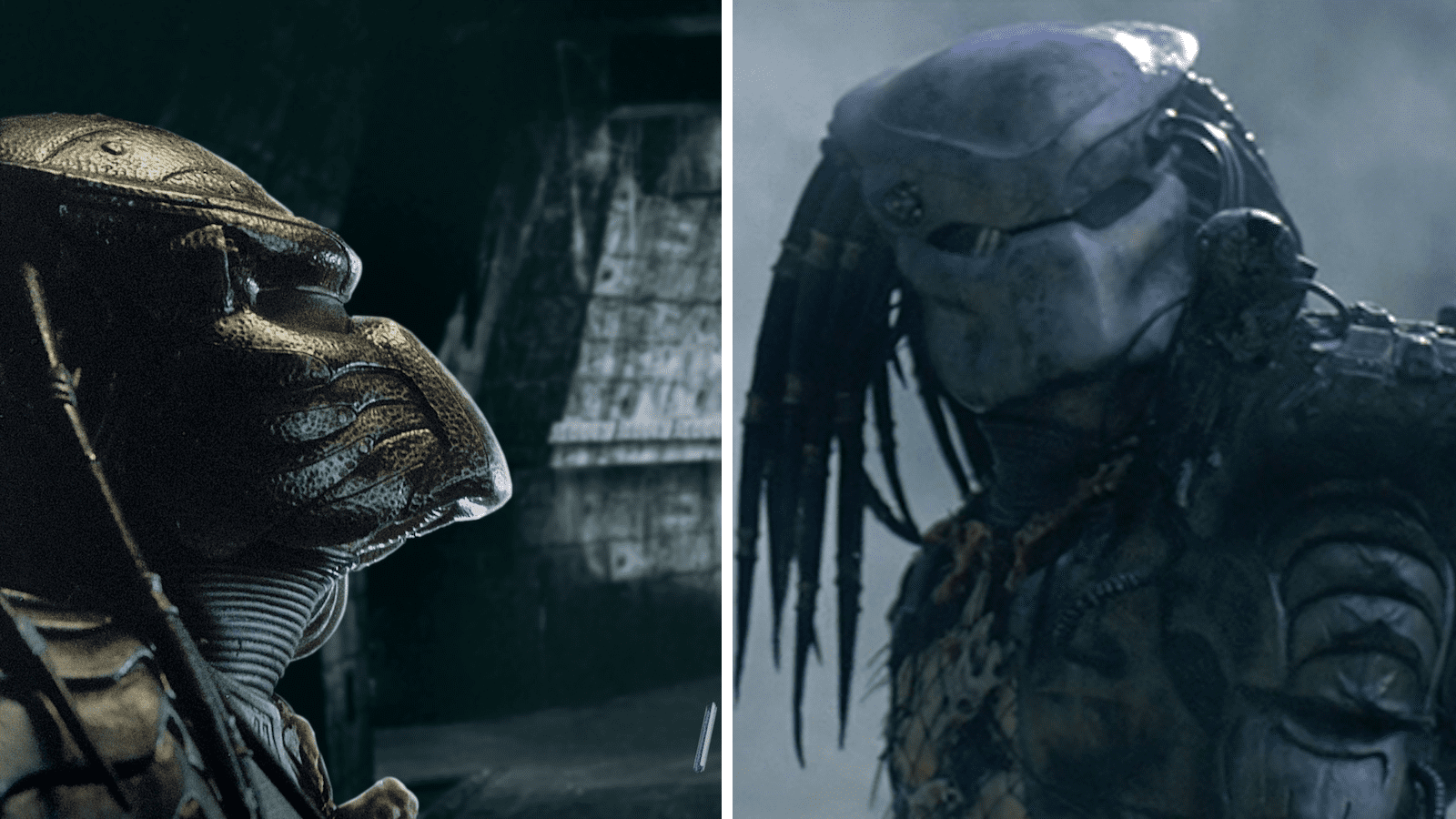 September 9, 2023
Double feature presentation of John McTiernan's Predator at 5:00 PM and Paul W.S. Anderson's Alien vs. Predator at 7:30 PM.
Double Feature: $25 | $15 SIFF Members
Individual Tickets: Select showtime to purchase.
Passes: $100 | $75 SIFF Members - includes full series access
Predator | 5:00 PM
A group of elite commandos find themselves trapped in a deadly game of cat and mouse deep within a dense jungle. Unbeknownst to them, a ruthless extraterrestrial predator is hunting them down one by one. Led by Major Alan "Dutch" Schaefer (Arnold Schwarzenegger), the team must summon every ounce of strength and wit to survive the cunning and advanced alien hunter. As tension mounts and alliances are tested, they are confronted with a foe beyond imagination, pushing the limits of human endurance. Predator combines pulse-pounding suspense, brutal combat, and ingenious special effects, creating an unforgettable cinematic experience that has solidified its place as a cult classic and an enduring icon of the sci-fi action genre.
Alien vs. Predator | 7:30 PM
Ancient extraterrestrial rivals clash in an epic battle deep within Antarctica. A team of daring archaeologists and mercenaries uncovers an ancient pyramid where a deadly ritual between the deadly Xenomorphs and the fearsome Predators is about to unfold. As the humans become unwilling spectators and unwitting participants in this gruesome showdown, they must fight for survival against two of the universe's most formidable predators. Directed by Paul W.S. Anderson, this crossover film brings together iconic sci-fi monsters and delivers pulse-pounding action, jaw-dropping visual effects, and an adrenaline-fueled showdown for the ages. Brace yourself for an intergalactic face-off where the ultimate prize is life itself, and the fate of humanity hangs in the balance.
Director:

Paul W.S. Anderson

Principal Cast:

Sanaa Lathan, Raoul Bova, Lance Henriksen, Ewen Bremner, Colin Salmon, Tommy Flanagan

Country:

USA

Year:

2004

Running Time:

100 min.

Producer:

John Davis, Gordon Carroll, David Giler, Walter Hill

Screenplay:

Paul W.S. Anderson

Cinematographers:

David Johnson

Editors:

Alexander Berner

Music:

Harald Kloser

Language:

English

US Distributor:

20th Century Fox