They Came From Outer Space: Men in Black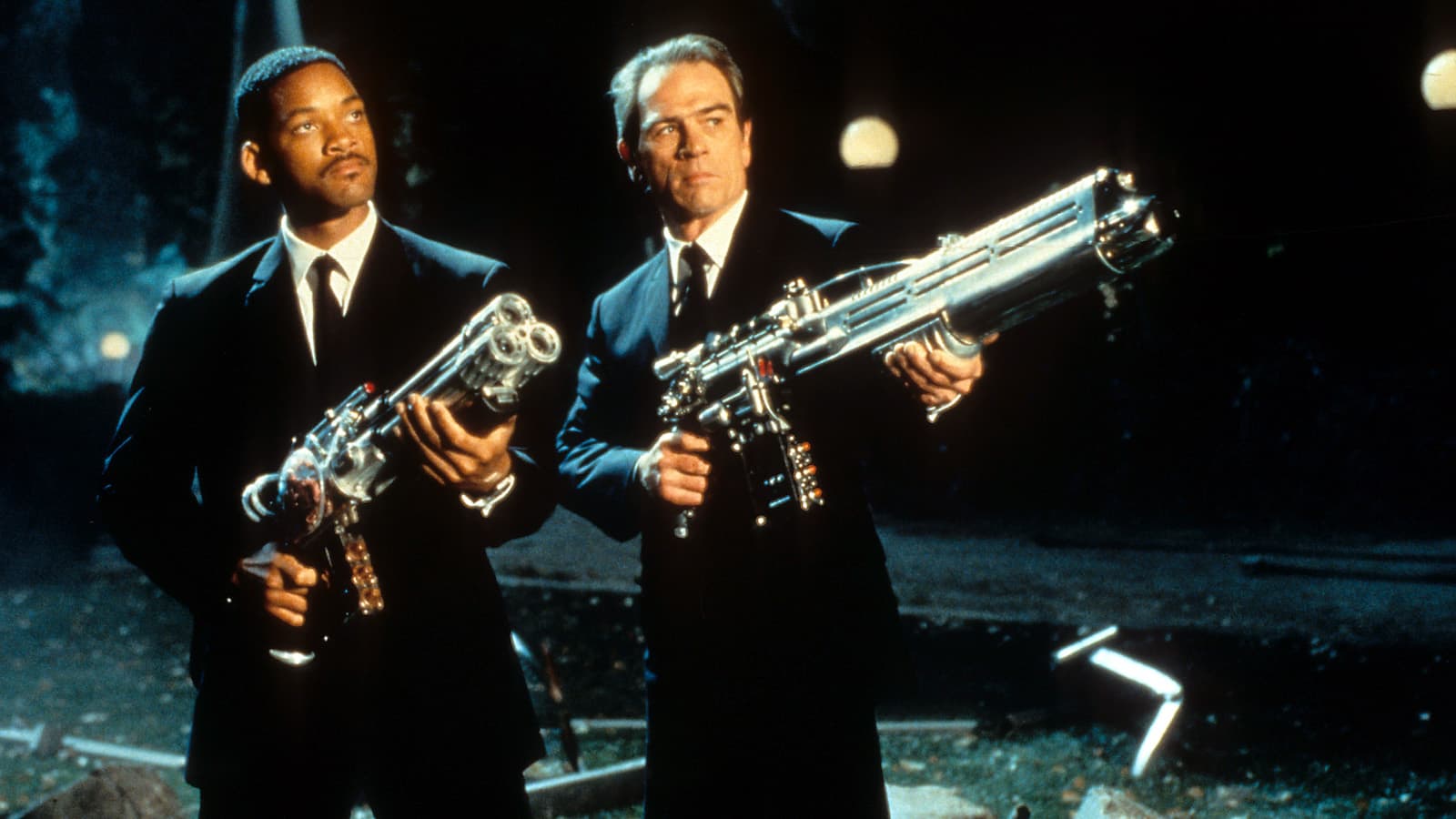 September 11 - 25, 2023
NYPD officer James Edwards (Will Smith) becomes Agent J, joining a top-secret agency that polices alien activity on Earth. Partnered with the no-nonsense Agent K (Tommy Lee Jones), they embark on a wild and wacky adventure to protect the world from extraterrestrial threats.
Individual Tickets: Select showtime to purchase.
Passes: $100 | $75 SIFF Members - includes full series access
A secret government agency safeguards Earth from extraterrestrial threats and keeps the existence of aliens hidden from the public. When New York cop James Edwards (Will Smith) is recruited to become Agent J, he teams up with the seasoned Agent K (Tommy Lee Jones) to track down a dangerous alien terrorist seeking to unleash destruction on Earth. As they uncover a galaxy-spanning conspiracy, the duo faces a race against time to protect the planet from the impending catastrophe. Directed by Barry Sonnenfeld, Men in Black delivers a perfect blend of humor, dazzling visual effects, and charismatic performances, making it an iconic and unforgettable entry in the sci-fi genre. Brace yourself for a high-octane adventure filled with intergalactic encounters, mind-boggling gadgets, and the iconic neuralyzer, ensuring that you'll never look at the night sky the same way again.
Director:

Barry Sonnenfeld

Principal Cast:

Will Smith, Tommy Lee Jones, Linda Fiorentino, Vincent D'Onofrio, Tony Shalhoub

Country:

USA

Year:

1997

Running Time:

98 min.

Producer:

Laurie MacDonald, Walter F. Parkes

Screenplay:

Ed Solomon

Cinematographers:

Donald Peterman

Editors:

Jim Miller

Music:

Danny Elfman

Language:

English