They Came From Outer Space: It Came From Outer Space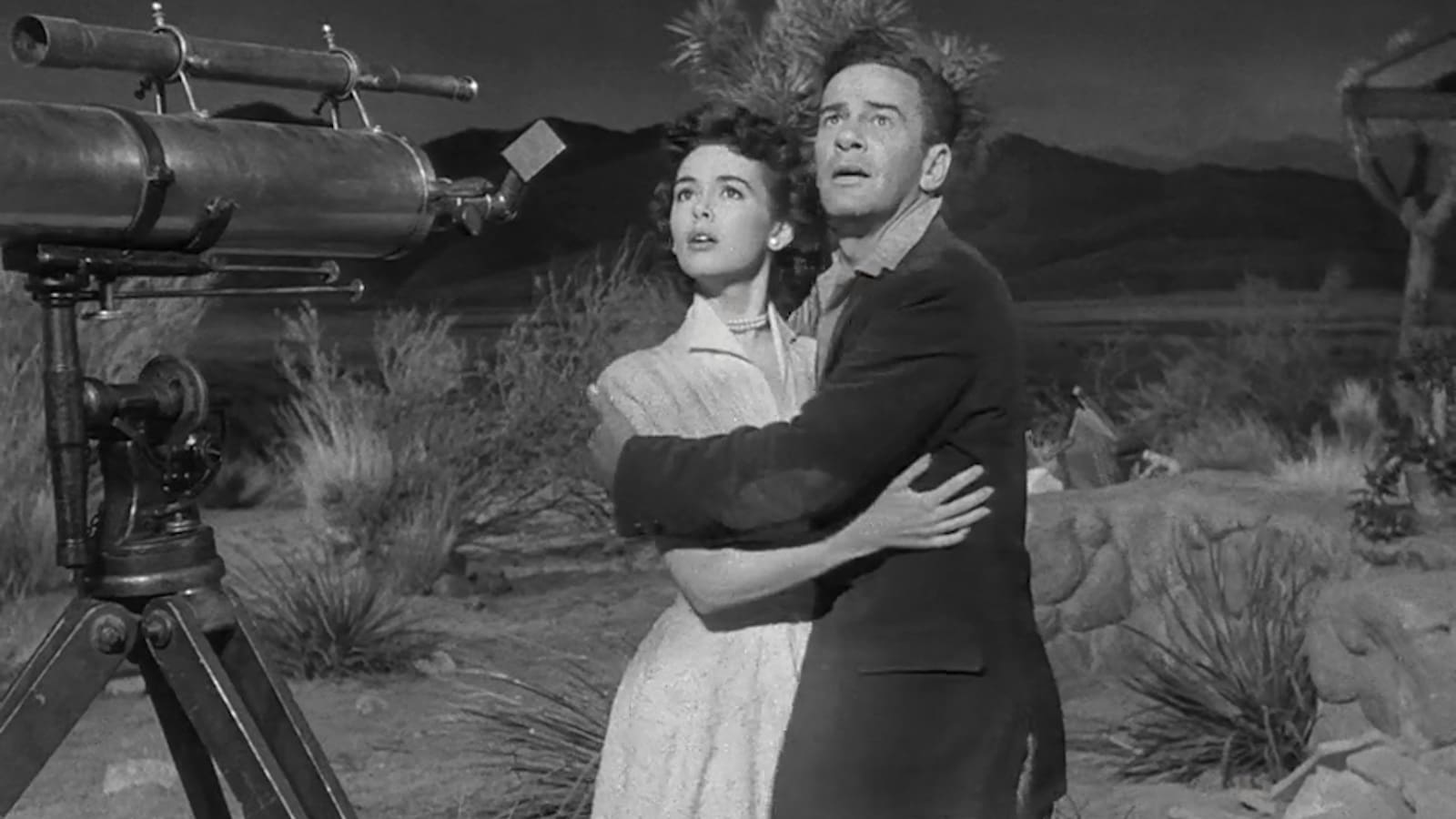 September 7 - 15, 2023
A small town witnesses a meteorite crash, but it conceals a startling truth—it's an alien spacecraft. As fear grips the community, an amateur astronomer must convince the residents of the impending extraterrestrial threat. A thrilling tale of mystery and suspense unfolds.
Individual Tickets: Select showtime to purchase.
Passes: $100 | $75 SIFF Members - includes full series access
In the sci-fi classic It Came from Outer Space (1953), a small desert town finds itself at the mercy of an otherworldly threat. When amateur astronomer John Putnam (Richard Carlson) and his girlfriend Ellen Fields (Barbara Rush) witness a meteorite crash, they stumble upon a startling secret. Unbeknownst to the townspeople, the meteorite was not just a space rock; it was an alien spacecraft. As fear and suspicion grip the community, John must convince the skeptical residents of the impending danger posed by the extraterrestrial visitors. A thrilling and thought-provoking tale unfolds as John and Ellen race against time to prevent a potential intergalactic catastrophe. Fueled by innovative visual effects and suspenseful storytelling, It Came from Outer Space remains an enduring classic that explores the mysteries of the cosmos and the human psyche.
Director:

Jack Arnold

Principal Cast:

Richard Carlson, Barbara Rush, Charles Drake, Joe Sawyer

Country:

USA

Year:

1953

Running Time:

81 min.

Producer:

William Alland

Screenplay:

Harry Essex

Cinematographers:

Clifford Stine

Editors:

Paul Weatherwax

Language:

English