They Came From Outer Space: Little Shop of Horrors Sing-Along (Director's Cut)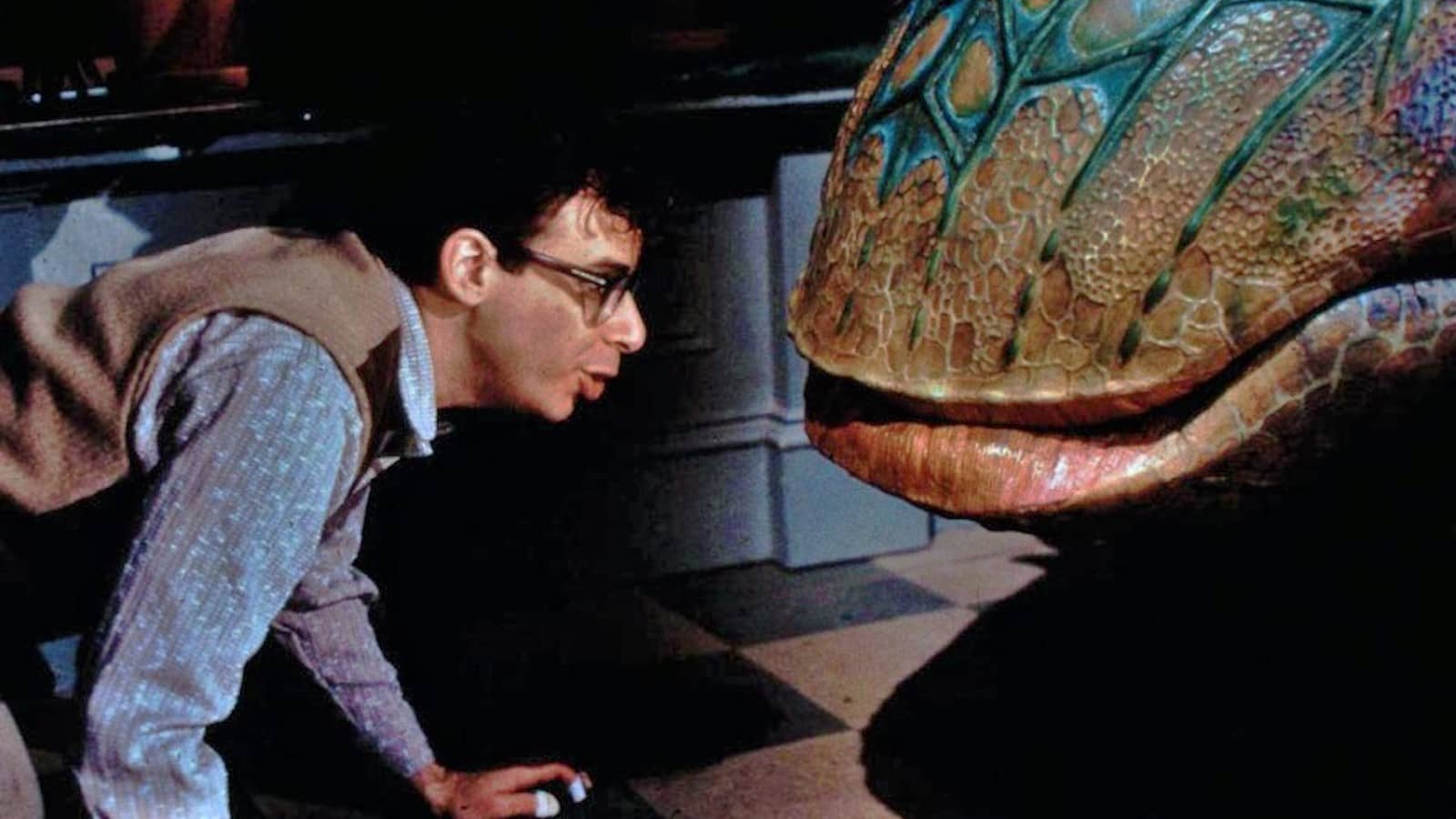 September 22, 2023
A peculiar plant named Audrey II arrives at a struggling flower shop. As it grows, it develops a taste for human blood, leading the timid assistant, Seymour, on a wild and hilariously horrifying journey of love, success, and moral dilemmas.
Sing-along screening.
Individual Tickets: Select showtime to purchase.
Passes: $100 | $75 SIFF Members - includes full series access
In the delightfully twisted musical comedy Little Shop of Horrors (1986), a humble flower shop on Skid Row is forever changed when a peculiar plant named Audrey II arrives. As the plant grows, it reveals a unique taste for human blood and a sinister desire for world domination. Seymour (Rick Moranis), a meek and lovable assistant, must balance his newfound success and romance with co-worker Audrey (Ellen Greene) while facing the moral dilemma of feeding the ravenous plant's insatiable appetite. Directed by Frank Oz and based on the cult classic off-Broadway musical, this quirky and darkly humorous film delivers catchy tunes, eccentric characters, and a fantastical tale of greed, love, and botany gone berserk. Prepare for a one-of-a-kind cinematic experience where hilarity and horror intertwine, leaving audiences entertained and singing along to the captivating tunes of Little Shop of Horrors.
Director:

Frank Oz

Principal Cast:

Rick Moranis, Ellen Greene, Vincent Gardenia

Country:

USA

Year:

1986

Running Time:

94 min.

Producer:

David Geffen

Screenplay:

Howard Ashman, Roger Corman, Charles B. Griffith

Cinematographers:

Robert Paynter

Editors:

John Jympson

Music:

Miles Goodman

Language:

English

Format:

Directors Cut

US Distributor:

Warner Bros