Eagle vs. Shark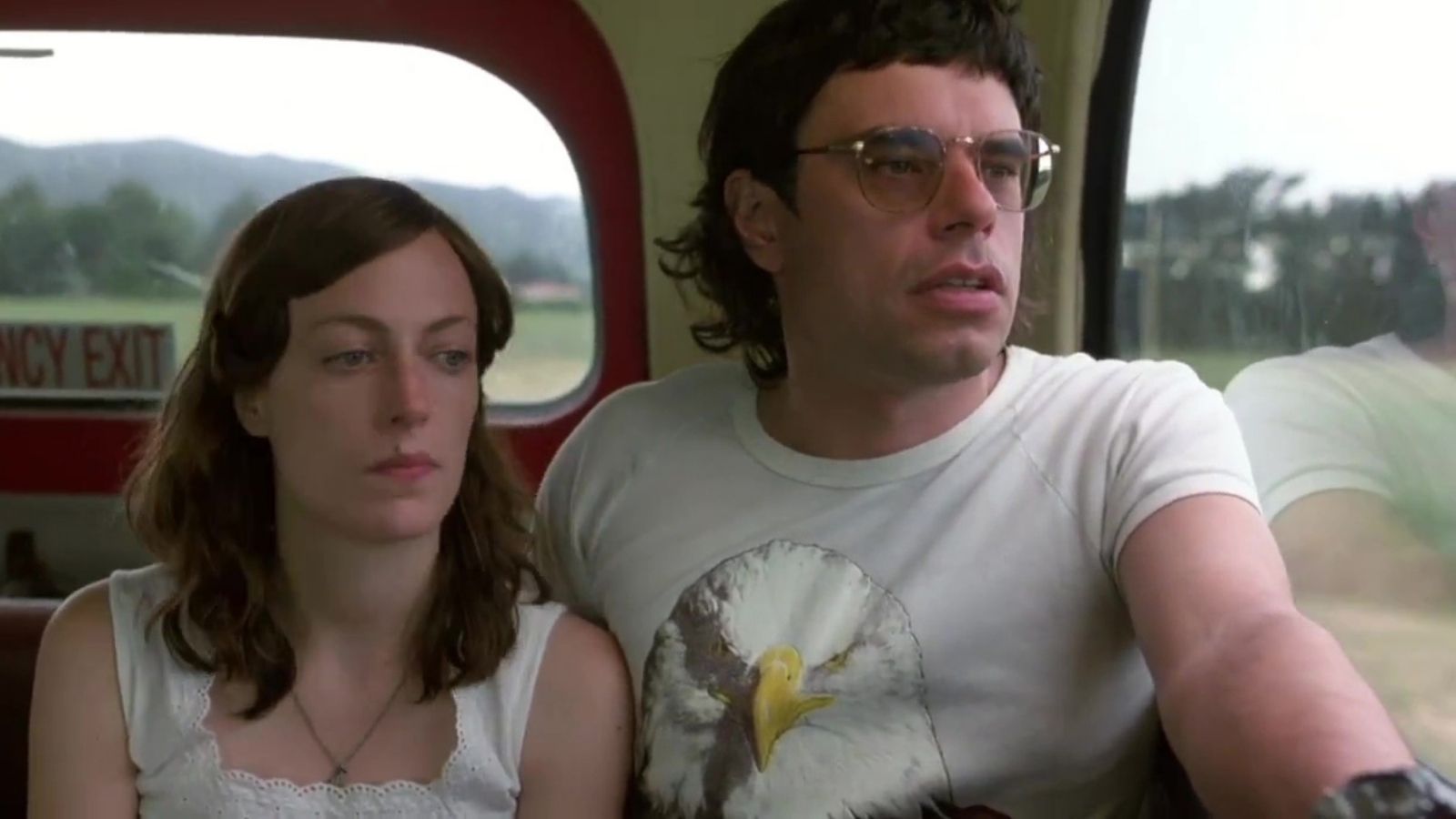 August 10, 2022
In director Taika Waititi's debut feature, this geek-chic comedy reminiscent of Napoleon Dynamite tracks the romance between self-aggrandizing computer store geek Jarrod and sweet, socially-challenged fast food clerk Lily.
Passes are available for each director's weeklong series, as well as ticket 6-packs which can be used for any Auteur August film (regardless of director).
The title of this hilarious deadpan romantic comedy refers to an animal-themed videogamers' costume party, and the actual characters behind the façade of these dangerous predators are anything but cunning and vicious. Eagle vs. Shark tells the offbeat misfit love story of self-aggrandizing, mullet-sporting computer store geek Jarrod (Jemaine Clement) and sweet, socially-challenged fast food clerk Lily (Loren Horsley). When Lily follows her mad crush on Jarrod and crashes his party, it leads to the oddest courtship and post-videogame hookup ever. Love is born. But Jarrod has other items on his plate, becoming obsessed with his plan to take ultimate revenge on the bully who tortured him in high school a decade back. Soon Lily and her brother are driving Jarrod to his hometown to confront his childhood nemesis. As he prepares to exact his revenge, Jarrod's self-absorption grows out of control and Lily is left to quietly gather her own strength. A great soundtrack by Phoenix Foundation and vivid stop-motion animation accentuate the characters' pixilated worldview.
Director:

Taika Waititi

Principal Cast:

Loren Horsley, Jemaine Clement, Craig Hall, Rachel House, Brian Sergent, Joel Tobeck

Country:

New Zealand

Year:

2007

Running Time:

93 min.

Producer:

Ainsley Gardiner, Cliff Curtis

Screenplay:

Taika Waititi

Cinematographers:

Adam Clark

Editors:

Jonno Woodford-Robinson

Music:

The Phoenix Foundation

Language:

English

US Distributor:

Miramax Films

International Sales:

New Zealand Film Commission