What We Do in the Shadows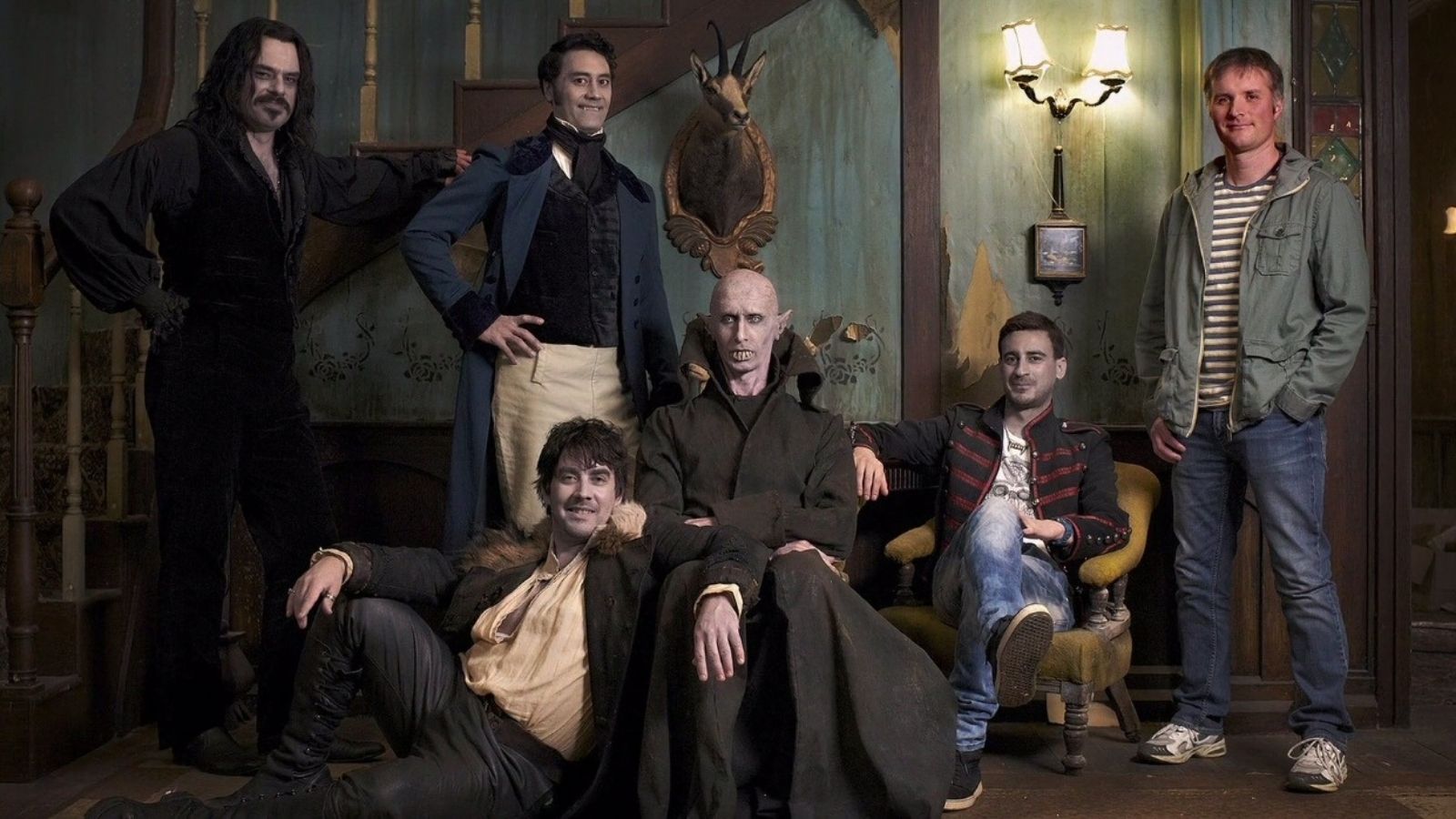 August 10, 2022
Vampire housemates (Jemaine Clement, Taika Waititi, Jonathan Brugh) try to cope with the complexities of modern life and show a newly turned hipster (Cori Gonzalez-Macuer) some of the perks of being undead.
Passes are available for each director's weeklong series, as well as ticket 6-packs which can be used for any Auteur August film (regardless of director).
Flatmates Viago, Deacon, and Vladislav are three vampires who are just trying to get by in modern society. From paying rent and doing the housework to trying to get invited in to nightclubs, they are just like anyone else—except they are immortal and must feast on human blood. When young human Nick is turned into one of the undead, an unlikely companionship is formed between vampire Petyr and his roommates to teach Nick the immortal ropes, while they learn a thing or two about modern society. Putting a comedic twist on the classic vampire film, What We Do In The Shadows, suggests that maybe those deadbeat 20-something hipsters in the apartment next door are really just 8000 year-old bloodsuckers.
Director:

Taika Waititi, Jemaine Clement

Principal Cast:

Jemaine Clement, Taika Waititi, Jonny Brugh, Cori Gonzales-Macuer, Stu Rutherford

Country:

New Zealand, USA

Year:

2014

Running Time:

86 min.

Producer:

Taika Waititi, Chelsea Winstanley, Emanuel Michael

Screenplay:

Jemaine Clement, Taika Waititi

Cinematographers:

Richard Bluck, D.J. Stipsen

Editors:

Tom Eagles, Yana Gorskaya, Jonathan Woodford-Robinson

Music:

Plan 9

Filmography:

Boy (2010), Eagle Vs. Shark (2007)

Language:

English

International Sales:

Elle Driver