Bound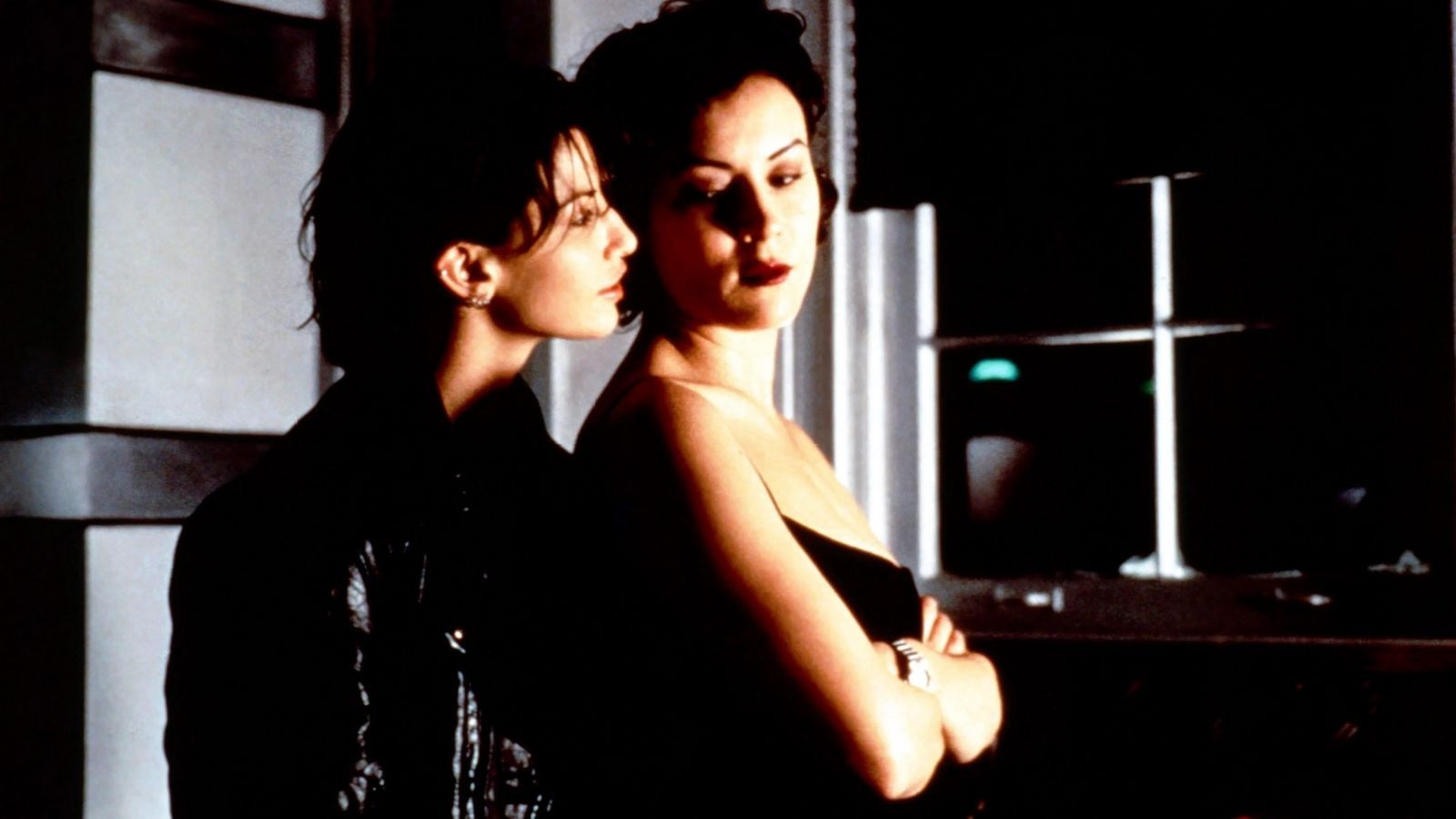 August 16, 2022
Tough ex-con Corky and her lover Violet concoct a scheme to steal millions of stashed mob money and pin the blame on Violet's crooked boyfriend Caesar.
Passes are available for each director's weeklong series, as well as ticket 6-packs which can be used for any Auteur August film (regardless of director).
Sparks fly when Violet (Jennifer Tilly) sets eyes on Corky (Gina Gershon) in an elevator. Violet is the girlfriend of a violent gangster, Caesar (Joe Pantoliano), while Corky is fresh out of prison and doing renovations on the apartment next door. As the two women launch into a passionate love affair, they assemble an intricate plan for Violet to escape from Caesar, with two million dollars of the mob's money—but the important part is to make it out alive.
Director:

Lana Wachowski, Lilly Wachowski

Principal Cast:

Gina Gershon, Jennifer Tilly, Joe Pantoliano, Chirstoher Meloni, John Ryan

Country:

USA

Year:

1996

Running Time:

109 min.

Producer:

Stuart Boros, Andrew Lazar

Screenplay:

Lana Wachowski, Lilly Wachowski

Cinematographers:

Bill Pope

Editors:

Zach Staenberg

Music:

Don Davis

Filmography:

Matrix Resurrections (2021), Jupiter Ascending (2015), Cloud Atlas (2012), Speed Racer (2008), The Matrix Revolutions (2003), The Matrix Reloaded (2003), The Matrix (1999), Bound (1996)

Language:

English, Italian

US Distributor:

WB Classics