cINeDIGENOUS at Omak Stampede: Beans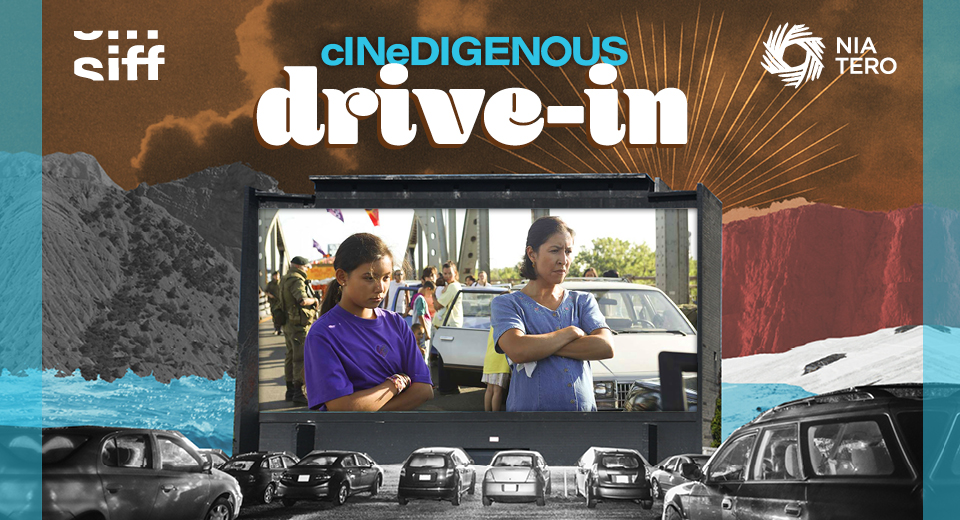 August 6, 2021
Director Tracey Deer's Beans is a 12-year-old Mohawk girl's coming of age story and political awakening during the Oka Crisis. See Beans at the Omak Stampede, as part of the cINeDIGENOUS Summer Film Series co-presented by Nia Tero and SIFF.
FREE and open to the public. Advance registration required.
DETAILS
Omak Stampede, 421 Stampede Drive E, Omak, WA, 98841
Show begins at dusk. Movies will run rain or shine.
1 Ticket Per Car. First come, first serve. 300 capacity. Tickets/proof of registration required for admission.
ABOUT THE FILM
Dir. Tracey Deer (Mohawk), Canada, 92 min.
Twelve-year-old Beans is on the edge: torn between innocent childhood and reckless adolescence; forced to grow up fast and become the tough Mohawk warrior she needs to be during the Oka Crisis, the turbulent Indigenous uprising that tore Quebec and Canada apart for 78 tense days in the summer of 1990.
ABOUT THE SERIES
Nia Tero and SIFF are excited to bring you the cINeDIGENOUS Summer Film & Drive-In Series featuring Indigenous-made films from around the world. We strive to uplift, amplify, and celebrate Indigenous voices and stories, and make them accessible to Indigenous and non-Indigenous peoples here in Coast Salish territory.