cINeDIGENOUS at the Mural: Boy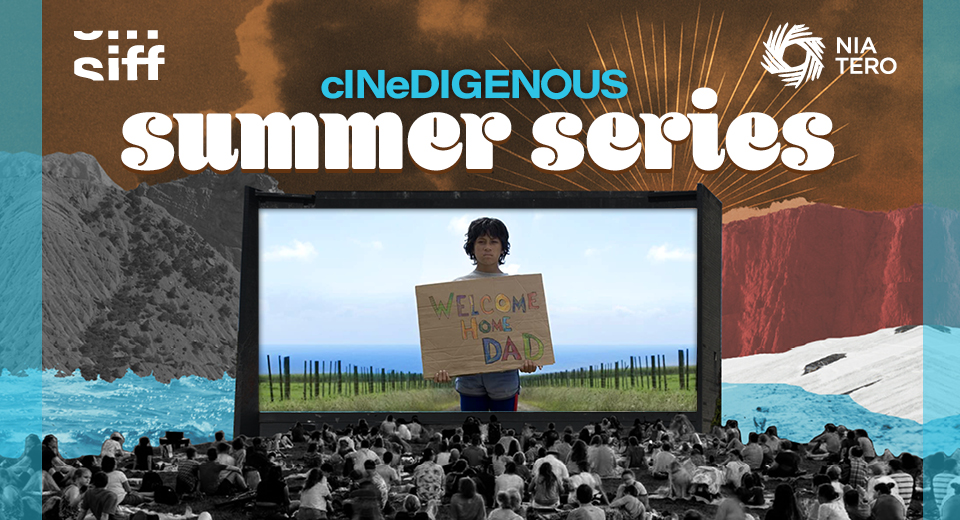 August 20, 2021
At the height of Michael Jackson and E.T. fever an 11-year-old Maori reunites with his wannabe-gangster father. See Taika Waititi's Boy as part of Seattle Center's Movies at the Mural and the cINeDIGENOUS Summer Film Series co-presented by Nia Tero and SIFF.
FREE and open to the public.
DETAILS
Movies at the Mural at Seattle Center (Mural Amphitheatre), 305 Harrison St, Seattle, WA 98109
Show begins at 8:30pm. Seating begins at 7:00pm.
First-come, first-served seating (low back chairs, blankets or bean bags) is limited to the capacity of the Mural Amphitheatre lawn.
All attendees will be asked to physically distance from others not in their party and wear a face covering while on grounds. Anyone exhibiting symptoms of COVID-19 is asked not to attend. (Covid protocols subject to change in accordance with State and City guidance.)
Please leave pets at home and check Seattle Center's Movies at the Mural page for additional information and restrictions.
ABOUT THE FILM
Boy
Dir. Taika Waititi, New Zealand, 87 min.
Boy is an 11-year-old Maori kid and avid Michael Jackson fan, waiting for his father to break out of prison and take him to the King of Pop's big show. However, reality falls somewhat short of the fantasy. A sweet, funny, and fresh look at growing up—whatever your age. Courtesy of Te Tumu Whakaata Taonga New Zealand Film Commission.