Cinema Dissection: Alien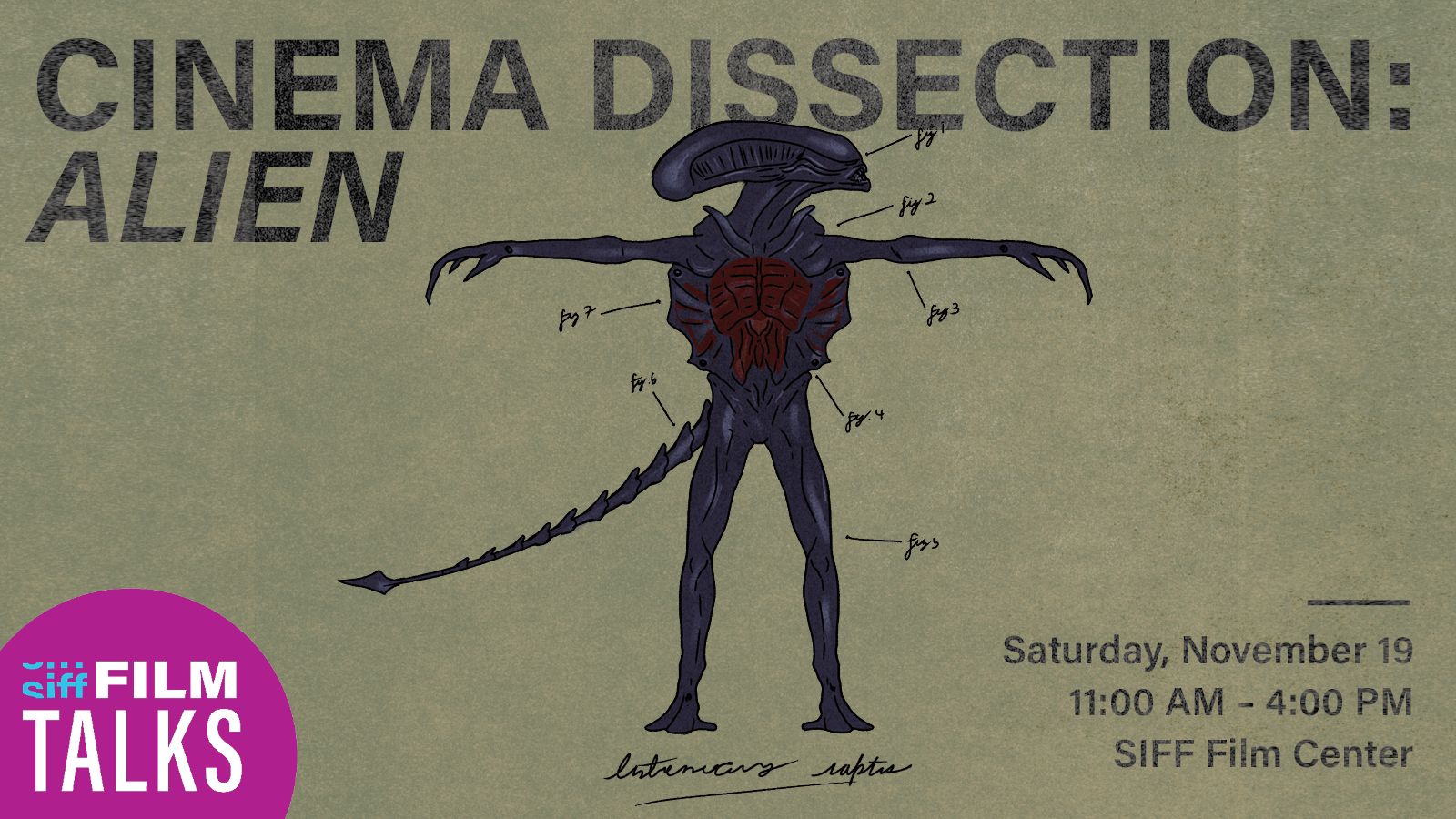 November 19, 2022
With its iconic movie poster and tagline—"In space no one can hear you scream"—Alien became the sleeper hit of summer 1979 soon after having its world premiere at SIFF! Screenwriter Dan O'Bannon drew upon his love of cosmic horror and an undiagnosed medical condition to create a B-movie creature feature (originally entitled Star Beast), which director Ridley Scott then turned into a slick and stylish sci-fi/horror that forever changed both genres. Join facilitator and SIFF Programmer Dan Doody for a shot-by-shot examination of the commercial starship Nostromo's final voyage.
CLASS SPECIFICS
Saturday, November 19, 2022
11:00am–4:00pm PT
$25 Sustainer | $15 Regular | $10 SIFF member
SIFF Film Center Classroom
---
FACILITATOR
A Seattle-area local, Dan Doody received a degree in English from Western Washington University, and began working for the Seattle International Film Festival in 1999. He programs both features and short films for the Seattle International Film Festival, serving for the past fifteen years as the festival's lead programmer for its Oscar® qualifying ShortsFest Weekend. He is an enthusiast of classic horror and the gothic in both film and literature, and could quite happily live in a crumbling castle with nothing but the films of Boris Karloff to keep him company.
ABOUT CINEMA DISSECTION
Cinema Dissection affords film lovers an exciting opportunity to dig deeper into the films that they love. Inspired by Roger Ebert's annual Cinema Interruptus in Boulder, CO, attendees will participate with a facilitator in a six-hour scene-by-scene, and sometimes shot-by-shot, deconstruction of the featured film. While the facilitator will certainly share their thoughts, anyone in the audience may call out "Stop" and either ask a question of the group or make an observation around a certain shot or moment in the film.