Verhoeven: Still Controversial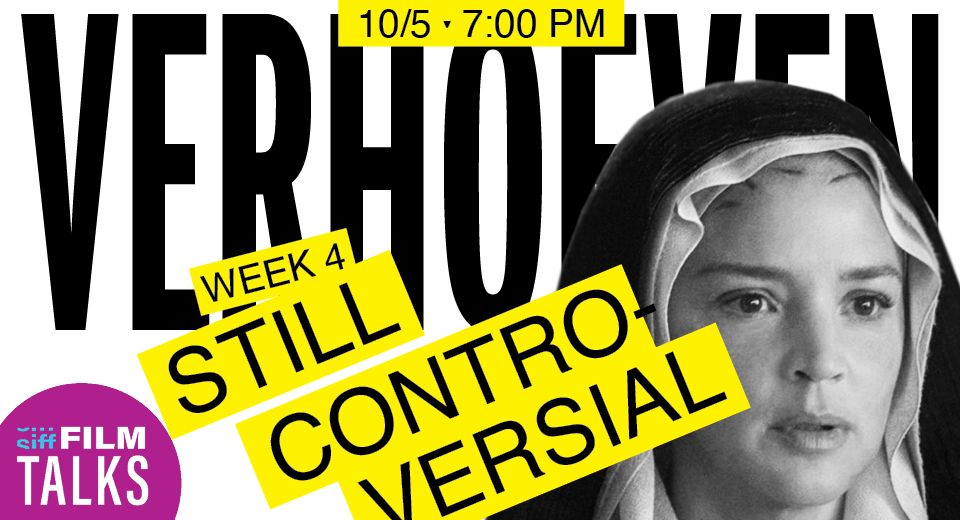 October 5, 2022
Join us as we follow Verhoeven into the 21st century, where we explore his more recent films Black Book (2006), Elle (2016), and Benedetta (2021), which has been hailed as the sequel to Showgirls—but in a convent!
Benedetta (2021) will screen prior to the film talk, as a part of SIFF Movie Club, on October 3, 2022 at SIFF Uptown.
This SIFF Film Talk will be presented in-person at the SIFF Film Center and livestreamed via Zoom.
Buy Tickets: In-Person Buy Tickets: Virtual Buy Pass: Verhoeven Series