Wolfwalkers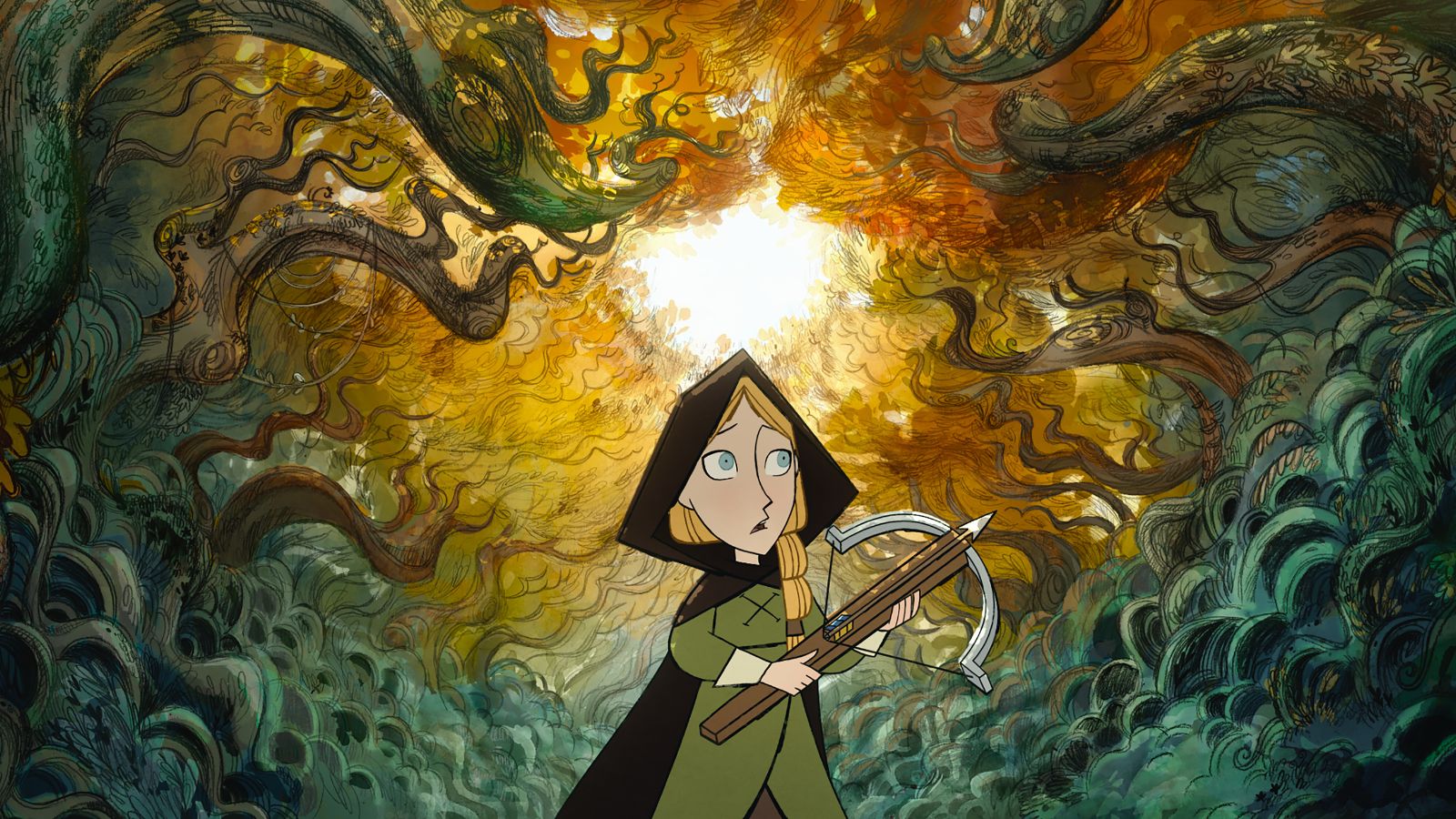 September 17, 2022
The Oscar-nominated animation studio behind The Secret of the Kells returns with the tale of a magical, unlikely friendship between two girls in 17th-century Ireland. All ages welcome!
In a time of superstition and magic, a young apprentice hunter, Robyn Goodfellowe, journeys to Ireland with her father to wipe out the last wolf pack. While exploring the forbidden lands outside the city walls, Robyn befriends a free-spirited girl, Mebh, a member of a mysterious tribe rumored to have the ability to transform into wolves by night. As they search for Mebh's missing mother, Robyn uncovers a secret that draws her further into the enchanted world of the Wolfwalkers and risks turning into the very thing her father is tasked to destroy.
The film is directed by two-time Academy Award® nominated Tomm Moore (The Secret of Kells, Song of the Sea) and Ross Stewart and written by Will Collins (Song of the Sea).
Director:

Tomm Moore, Ross Stewart

Country:

Ireland, Luxembourg, France

Year:

2020

Running Time:

103 min.

Producer:

Paul Young, Nora Twomey, Tomm Moore, Stéphan Roelants

Screenplay:

Will Collins

Editors:

Richie Cody, Darren Holmes, A.C.E., Darragh Byrne

US Distributor:

GKids