SIFF Movie Club
Meet monthly with fellow movie-lovers for classic flicks followed by lively discussion.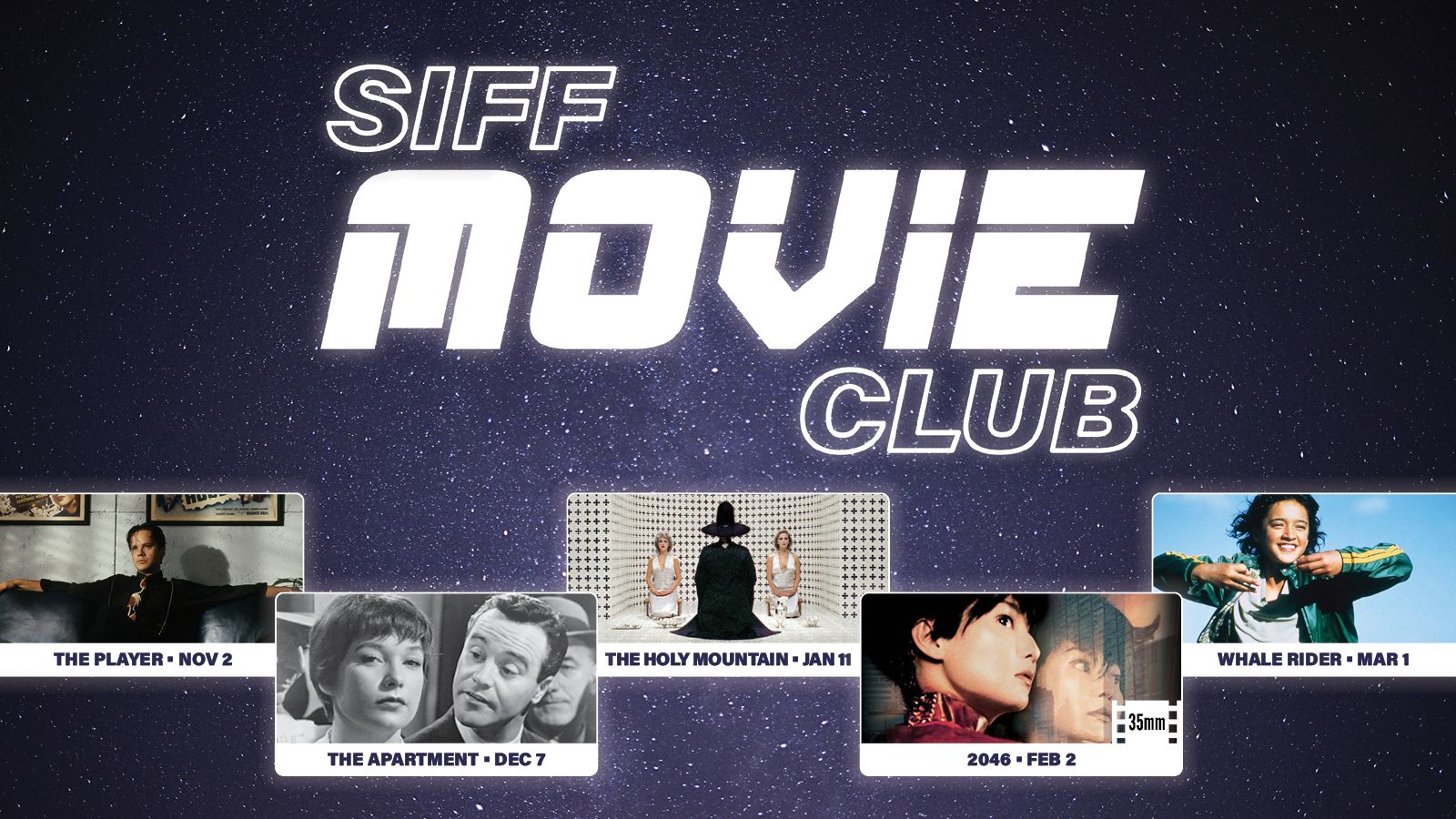 Now Playing - Apr 5, 2023
Love talking about movies? Looking for that special movie-loving community? Book club not working out?
Meet up for SIFF Movie Club: our monthly cinema program held once a month. Watch a classic movie at SIFF Cinema Uptown, then join us for an informal post-film discussion at Queen Anne Beerhall.
TICKET DETAILS
$10 | $5 (SIFF members)
Tickets are available to purchase on individual film detail pages.
SERIES SCHEDULE
Wednesday, November 2
6:00pm - The Player
Robert Altman's 1992 satirical take on Hollywood, starring Tim Robbins as a studio executive who finds himself in a criminal situation. Selected & introduced by SIFF Digital Marketing Associate, Becca Cyr.
Wednesday, December 7
6:00pm - The Apartment
Often regarded as one of the greatest films ever made, this classic romantic comedy-drama from Billy Wilder follows an insurance clerk trying to rise in his company through an unconvential method. Selected by SIFF Marketing Associate, Shelby Smout.
Wednesday, January 11
6:00pm - The Holy Mountain
In a corrupt, greed-fueled world, an alchemist leads a Christ-like character and seven materialistic figures to the Holy Mountain, where they hope to achieve enlightenment. Selected & introduced by SIFF Graphic Design Manager, Reese Iliakis.
Thursday, February 2
6:00pm - 2046
The final film in Wong Kar-Wai's informal love trilogy. Presented on 35 mm. Introduced by SIFF Development & Memberships Manager, Carson Rennekamp.
Wednesday, March 1
6:00pm - Whale Rider
Pai knows that becoming chief of the Whangara people is her birthright, so she must do everything in her power to convince her grandfather that she has the strength to lead her community. Introduced by SIFF Marketing Manager, Madison Zimmerman.
Wednesday, April 5
6:00pm - SIFF Cinephile's Choice
For the final screening in our Winter Movie Club installation, we want your input! Tell us what you want to see, and we'll play the top choice. Voting will take place on the SIFF Cinephile's Facebook page. More details & survey link to follow.