SIFF Movie Club: The Apartment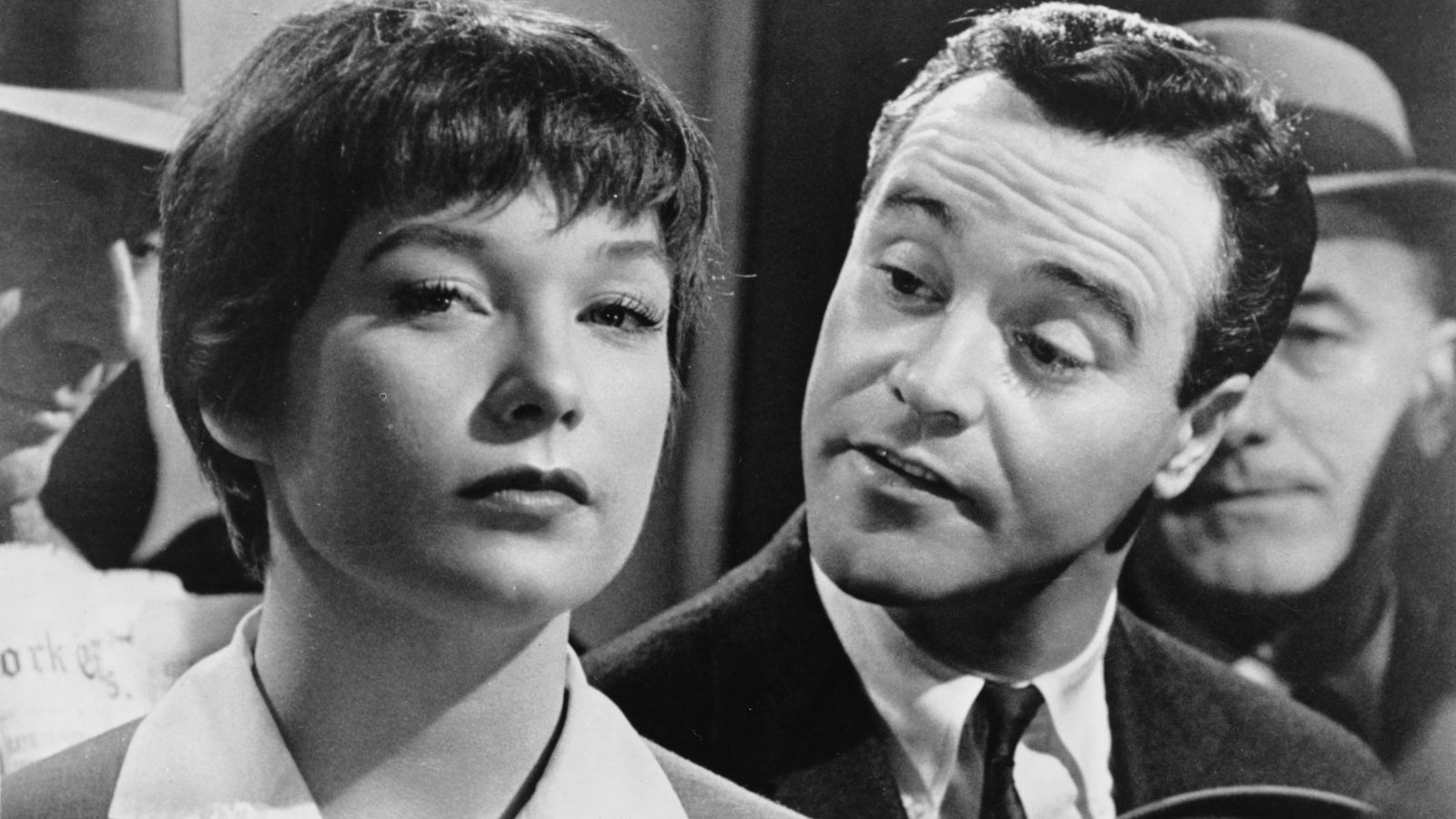 December 7, 2022
Jack Lemmon is a company man who scams his way into the executive bathroom using his apartment as collateral—the execs have their extra-marital trysts there—but finds there's a stiff personal price to pay. Winner of five Academy Awards, including Best Picture and Best Director.
C.C. Baxter is an office clerk who courts favour with the executives in his office by giving them the key to his small apartment for their extramarital flings. Among them is his callous boss, J.D. Sheldrake, who Baxter eventually learns is using his place to sleep with Miss Kubelik, the sweet elevator operator the clerk has loved from afar. When Sheldrake coldly dumps the vulnerable young woman, she tries to commit suicide in Baxter's apartment, giving the clerk the opportunity to save the woman of his dreams but possibly lose his job.
Director:

Billy Wilder

Principal Cast:

Jack Lemmon, Shirley MacLaine, Fred MacMurray

Country:

USA

Year:

1960

Running Time:

125 min.

Producer:

Billy Wilder

Screenplay:

Billy Wilder, I.A.L. Diamond

Cinematographers:

Joseph LaShelle

Editors:

Daniel Mandell

Music:

Adolph Deutsch

US Distributor:

Metro-Goldwyn-Mayer Studios Inc.