Movie Club: Y Tu Mamá También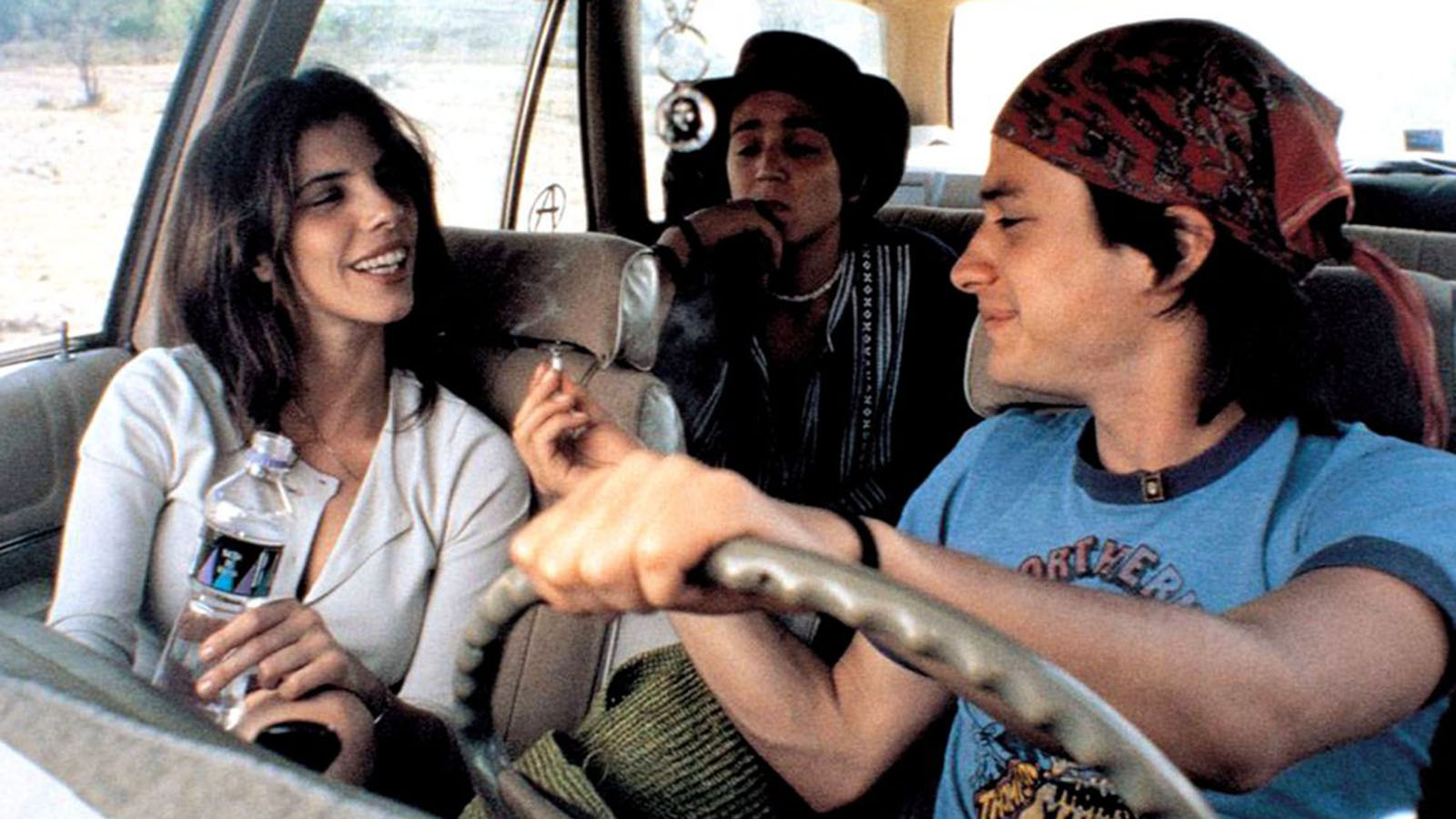 April 5, 2023
Alfonso Cuarón had his breakout hit with this Mexican box-office smash that sparked controversy for its frank depiction of drug use and sexual exploration. Presented on 35mm.
In-Person Tickets
Select showtime for pricing and tickets.
With their respective girlfriends away in Europe, Julio (Gael García Bernal) and his upper-class friend Tenoch (Diego Luna) are looking forward to a summer full of drink, drugs, and cheap meaningless sex. During a wedding, they meet Luisa (Maribel Verdú) — the 28-year-old wife of Tenoch's scholarly cousin — and try to convince her to go on a road trip to Heaven's Mouth, a made-up beach paradise the two claim is on the Oaxacan coast. To their surprise, Luisa — who is looking to escape her troubled life for a spell — agrees to go along. Two days into the trip, tension starts to build between the two friends: Luisa has had sex with each, and now both lads are not-so-quietly vying for her affection. Soon simmering jealousies boil over into savage arguments, threatening to completely destroy their friendship.
Director:

Alfonso Cuarón

Principal Cast:

Maribel Verdú, Gael García Bernal, Diego Luna

Country:

Mexico

Year:

2001

Running Time:

106 min.

Producer:

Alfonso Cuarón, Jorge Vergara

Screenplay:

Alfonso Cuarón, Carlos Cuarón

Cinematographers:

Emmanuel Lubezki

Editors:

Alfonso Cuarón, Alex Rodríguez

Language:

Spanish

Has Subtitles:

Yes

Rating:

R

Format:

35mm