Crash Kids Presented by LANGSTON
A FREE three-Sunday filmmaking workshop specificially for Black youth aged 9–12 at the Langston Hughes Performing Arts Institute.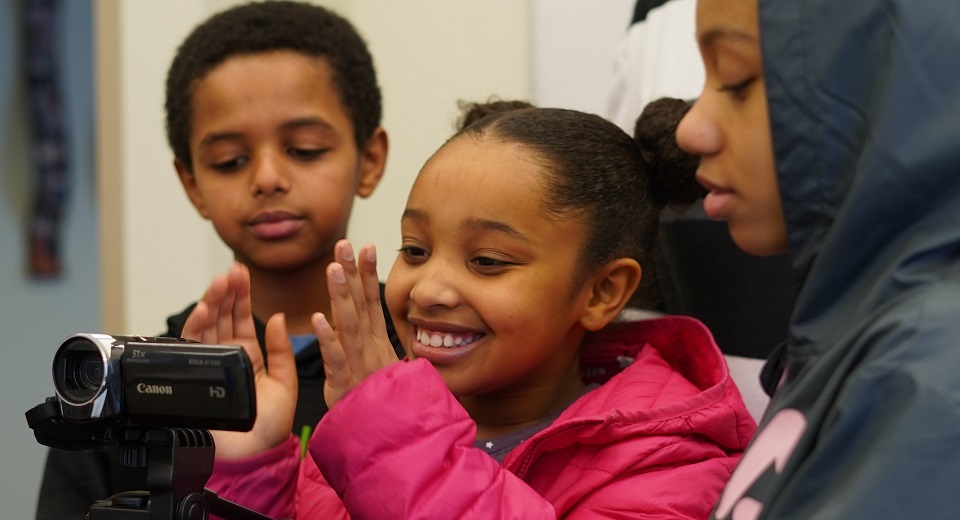 October 10, 2021
LANGSTON is proud to present a FREE three-Sunday immersive filmmaking workshop for Black youth aged 9–12 in participation with SIFF Education. Youth will practice the art of storytelling and learn to bring their ideas to life, creating short films around culturally appropriate themes based on historical figures of the central district and specific social justice issues from the community.
These workshops are free and require a commitment to attend all three workshops. Students who attend all three workshops will receive a $100 stipend for participation.
Please complete the registration form with your student.
Experienced teaching artists will guide student production teams from script to screen over the three sessions, each building on the previous workshop, engaging all experience levels in camera and editing software to enhance the storytelling process. Students will practice and become comfortable with all elements of filmmaking, including: scriptwriting, acting, filming, editing, and costume/production design.
---