BOOM!: Sound Design
Students (ages 10-13) will spend a week enhancing film soundscapes by learning all about foley art, music cues, voice-overs, and more.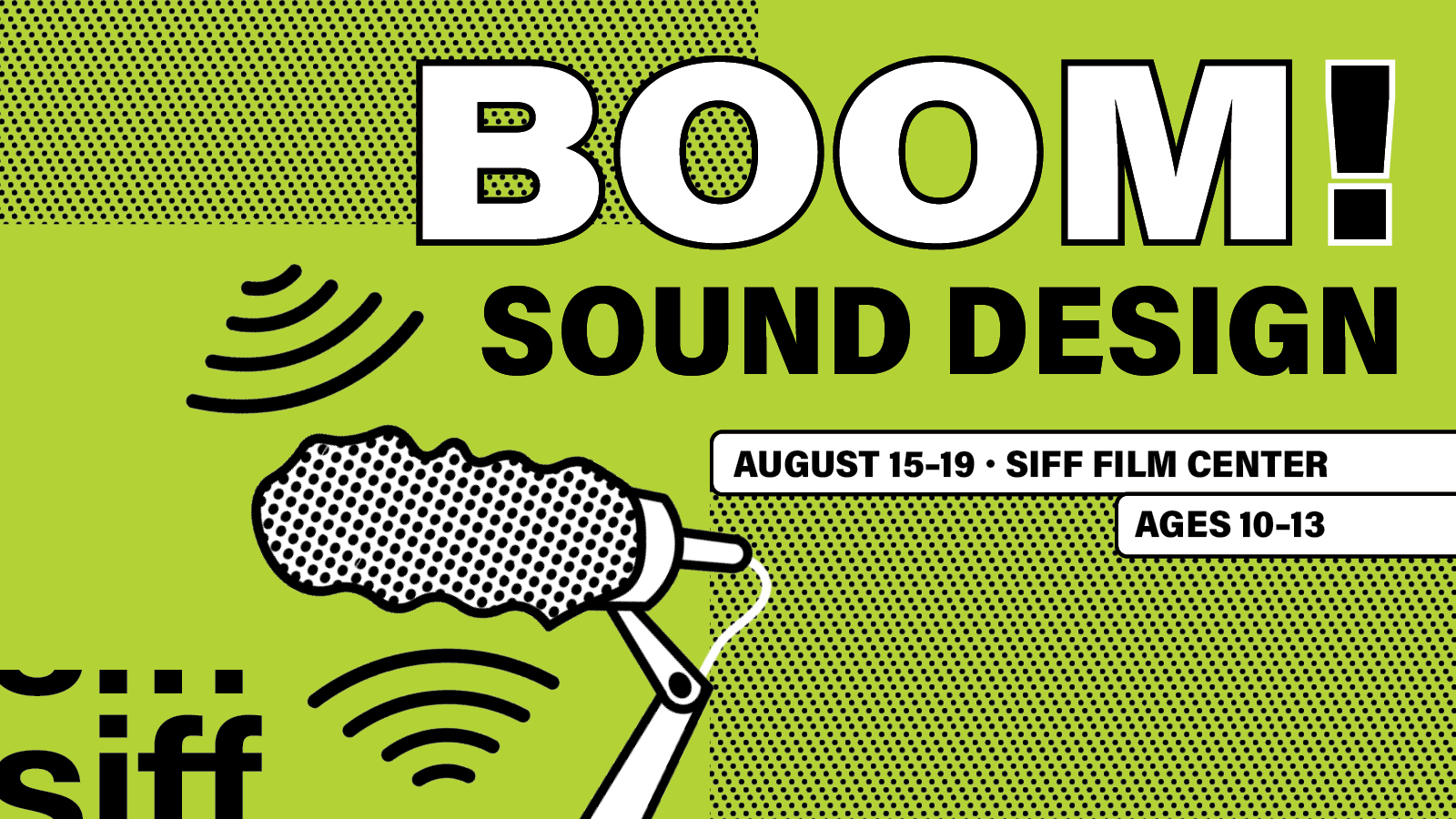 August 15 - 19, 2022
In this week of SIFF Filmmaking Camp, learn how to blend dialogue, sound effects, and music to create a full soundscape for films.
In small groups of 3-6, students (age 10-13) will learn the basics of working together as a movie production crew: writing scripts, directing actors, using accessible filmmaking technology, digital editing, and more. At the end of the week, students' short films will be "in the can" and we will celebrate with a Friends and Family Film Festival in the SIFF Film Center theater. Finished films will be able to be viewed online or downloaded to share.