Girls to the Front: Young Womxn's Filmmaking Intensive
Calling all young womxn with a passion for filmmaking! Come push your craft to the next level. This week skews slightly older and is open to girls* ages 11-14.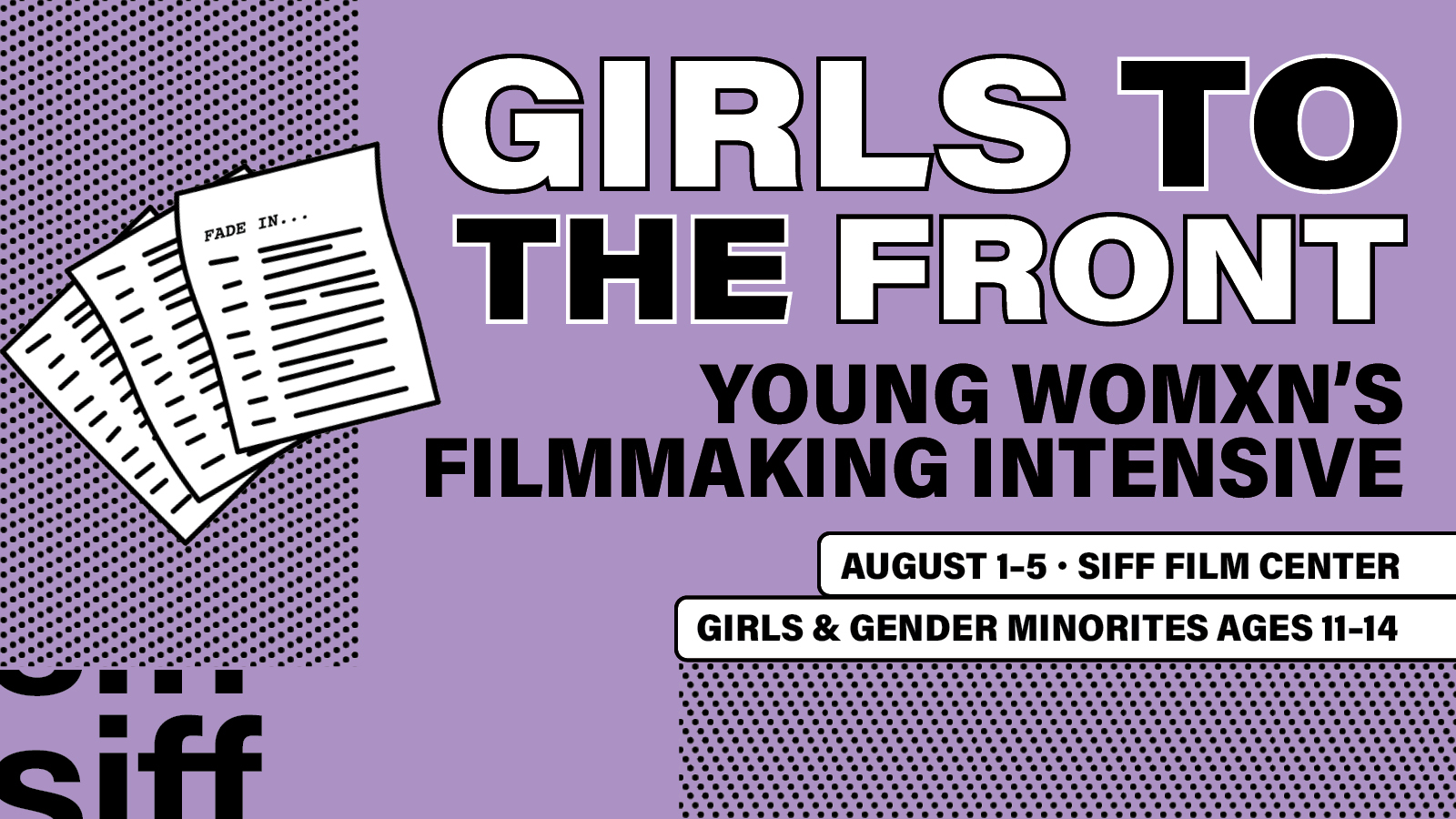 August 1 - 5, 2022
At SIFF, filmmakers will connect with new friends and collaborators while they work in groups to craft characters and stories inspired by their own lives and imaginations. Each student will have the opportunity to: write, act, film, and edit as they work together to complete a short film. Take your TikToks and YouTube videos to the next level while you let your imagination run wild creating characters and stories for film.
*Cisgender girls (gender identity girl & sex assigned at birth girl) , Gender non-conforming/gender neutral/non-binary youth, and trans youth (any sex assigned at birth) are welcome to particpate in this safe and supportive space.