In the Realm of the Senses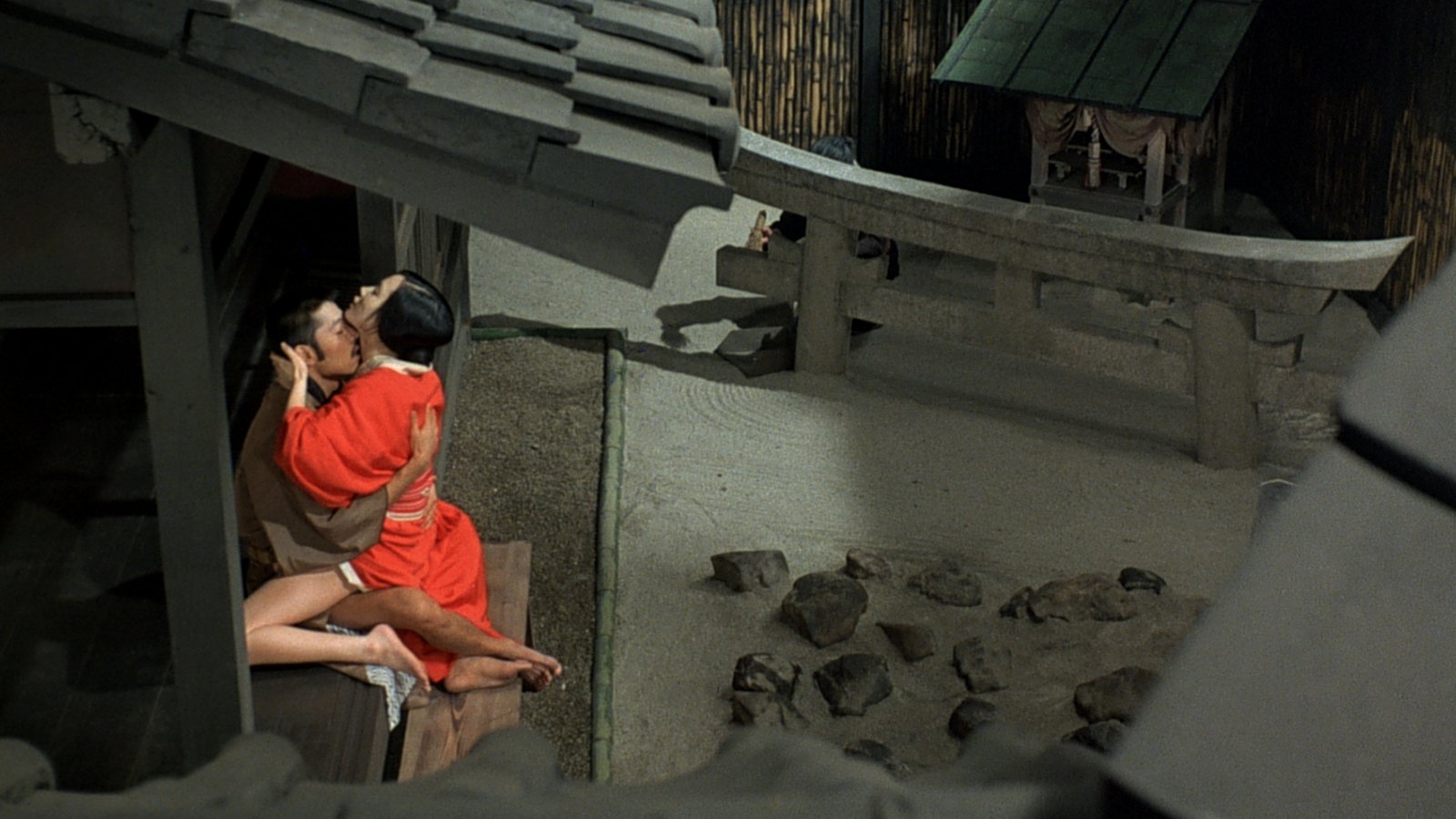 January 25 - 30, 2022
A passionate telling of the story of Sada Abe, a woman whose affair with her master led to an obsessive and ultimately destructive sexual relationship. Presented on 35mm.
Related Event
Week 4 of BANNED! will focus on Nagisa Oshima's In the Realm of the Senses (1976), a pornographic art film from Japan, and the delightfully blasphemous Monty Python's The Life of Brian (1979), directed by Terry Jones.
Still censored in its own country, In the Realm of the Senses (Ai no corrida), by Japanese director Nagisa Oshima, remains one of the most controversial films of all time. A graphic portrayal of insatiable sexual desire, Oshima's film, set in 1936 and based on a true incident, depicts a man and a woman (Tatsuya Fuji and Eiko Matsuda) consumed by a transcendent, destructive love while living in an era of ever escalating imperialism and governmental control. Less a work of pornography than of politics, In the Realm of the Senses is a brave, taboo-breaking milestone.
MPAA Rating: NC-17
Director:

Nagisa Ôshima

Principal Cast:

Tatsuya Fuji, Eiko Matsuda

Country:

Japan, France

Year:

1976

Running Time:

102 min.

Producer:

Anatole Dauman

Screenplay:

Nagisa Ôshima

Cinematographers:

Hideo Itô

Language:

Japanese

Has Subtitles:

Yes