Mad Max: Fury Road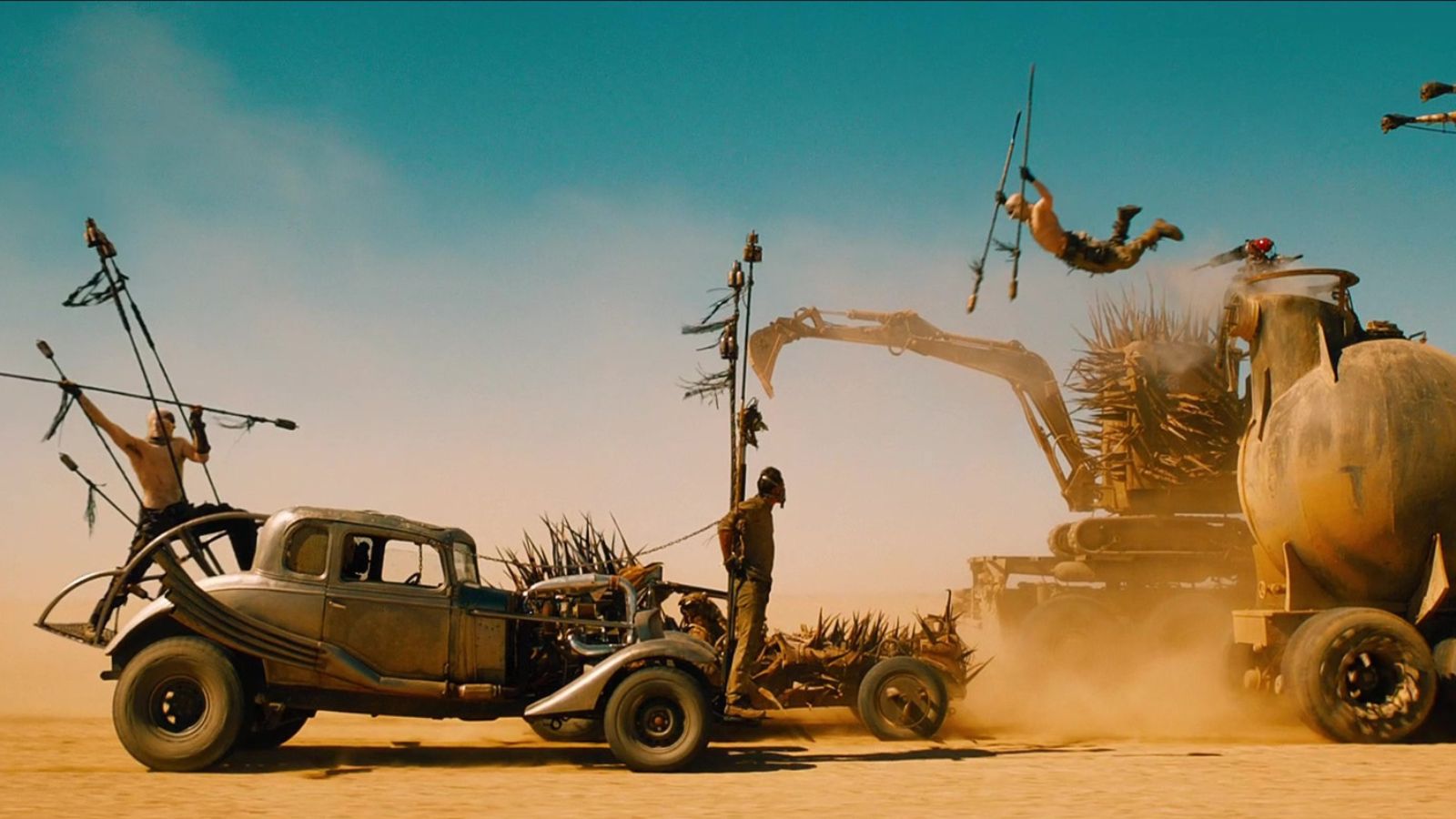 August 28, 2022
In a post-apocalyptic wasteland, a woman rebels against a tyrannical ruler in search for her homeland with the aid of a group of female prisoners, a psychotic worshiper, and a drifter named Max.
An apocalyptic story set in the furthest reaches of our planet, in a stark desert landscape where humanity is broken, and almost everyone is crazed fighting for the necessities of life. Within this world exist two rebels on the run who just might be able to restore order. There's Max, a man of action and a man of few words, who seeks peace of mind following the loss of his wife and child in the aftermath of the chaos. And Furiosa, a woman of action and a woman who believes her path to survival may be achieved if she can make it across the desert back to her childhood homeland.
In-Person Tickets
Select showtime for pricing and tickets.
From filmmaker George Miller, originator of the post-apocalyptic genre and mastermind behind the legendary "Mad Max" trilogy, comes this return to the world of the Road Warrior, Max Rockatansky. Haunted by his turbulent past, Mad Max (Tom Hardy, The Dark Knight Rises) believes the best way to survive is to wander alone. Nevertheless, he becomes swept up with a band of survivors fleeing across the Wasteland in a war rig driven by an elite Imperator, Furiosa (Oscar® winner Charlize Theron, Prometheus). They are escaping a Citadel tyrannized by the Immortan Joe (Hugh Keays-Byrne), from whom something irreplaceable has been taken. Enraged, the Warlord marshals all his gangs and ruthlessly pursues the rebels in the high-octane Road War that follows.​
Director:

George Miller

Principal Cast:

Tom Hardy, Charlize Theron, Nicholas Hoult, Zoe Kravitz

Country:

Australia, USA

Year:

2015

Running Time:

120 min.

Producer:

George Miller, Doug Mitchell, P.J. Voeten

Screenplay:

Brendan McCarthy, Nico Lathouris

Cinematographers:

John Seale

Editors:

Margaret Sixel

Music:

Junkie XL

US Distributor:

Warner Brothers