Parkway of Broken Dreams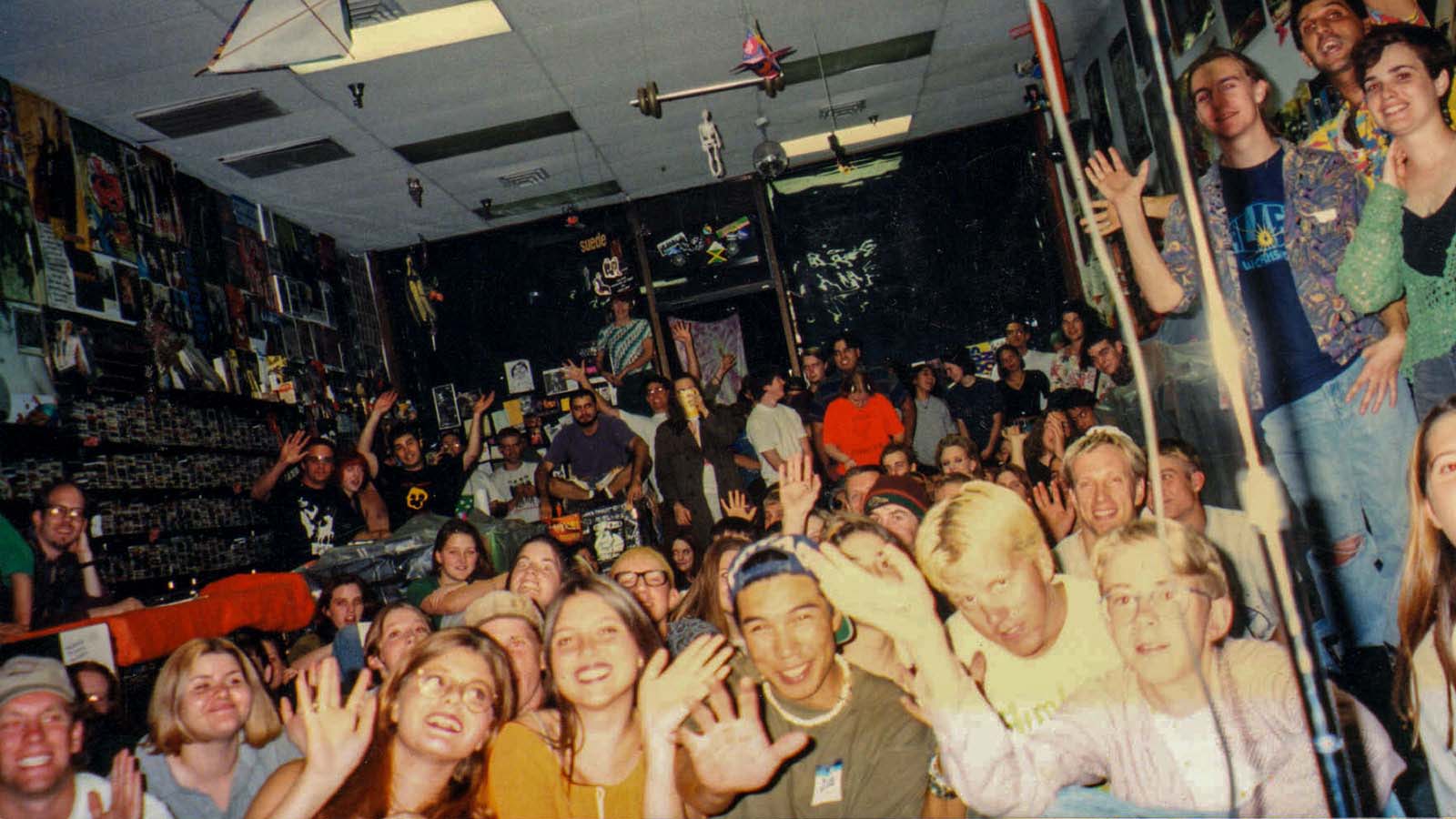 January 13, 2022
Join the director and stars of this award-winning documentary that reveals the unexpected, vibrant, and short-lived alternative music, poetry, and art scene that rose up in Las Vegas along one stretch of road in the 1990s. This one-night only screening will be followed by a Q&A with director Pj Perez and several current Seattle residents featured in the film.
Tickets
$15 | $9 SIFF members
SIFF year-round passes and vouchers are not valid for this screening.
When alternative culture rose in the 1990s, it flourished in Las Vegas along one stretch of road: Maryland Parkway. This university-adjacent thoroughfare became a place where college students and the creative class of the valley came to study, socialize, dine, and shop. Independently owned coffee shops filled with academics and intellectuals. Multiple record stores served as premier destinations for musicologists. Bars and clubs buzzed with live music, flowing taps and warm bodies. The student-run college radio station, KUNV, provided the soundtrack and connective tissue for the whole scene, through its innovative and award-winning "Rock Avenue" programming.
By the dawn of the 2000s, however, that scene almost entirely disappeared. Rock Avenue was cancelled. Record stores went under. Coffeehouses shuttered. The art and music scene, for the most part, moved to downtown Las Vegas, and Maryland Parkway today looks very different: new university construction projects mixed with a collection of decades-old shopping centers and proliferation of chain restaurants. Those walking the sidewalks at night are less likely to be students than residents of the surrounding neighborhoods, bus riders biding time between routes, or individuals living on the streets.
How did Maryland Parkway go from cultural center to cultural wasteland in such a short time, and can university-driven redevelopment really bring it back to life? Through archival footage and interviews with business owners, journalists, musicians, artists and scenesters from that era, Parkway of Broken Dreams tells the story of how alternative culture on Maryland Parkway was born, thrived, and, eventually, faded away.
Director:

Pj Perez

Country:

USA

Year:

2021

Running Time:

80 min.