The Stranger Presents: 2021 SLAY Film Festival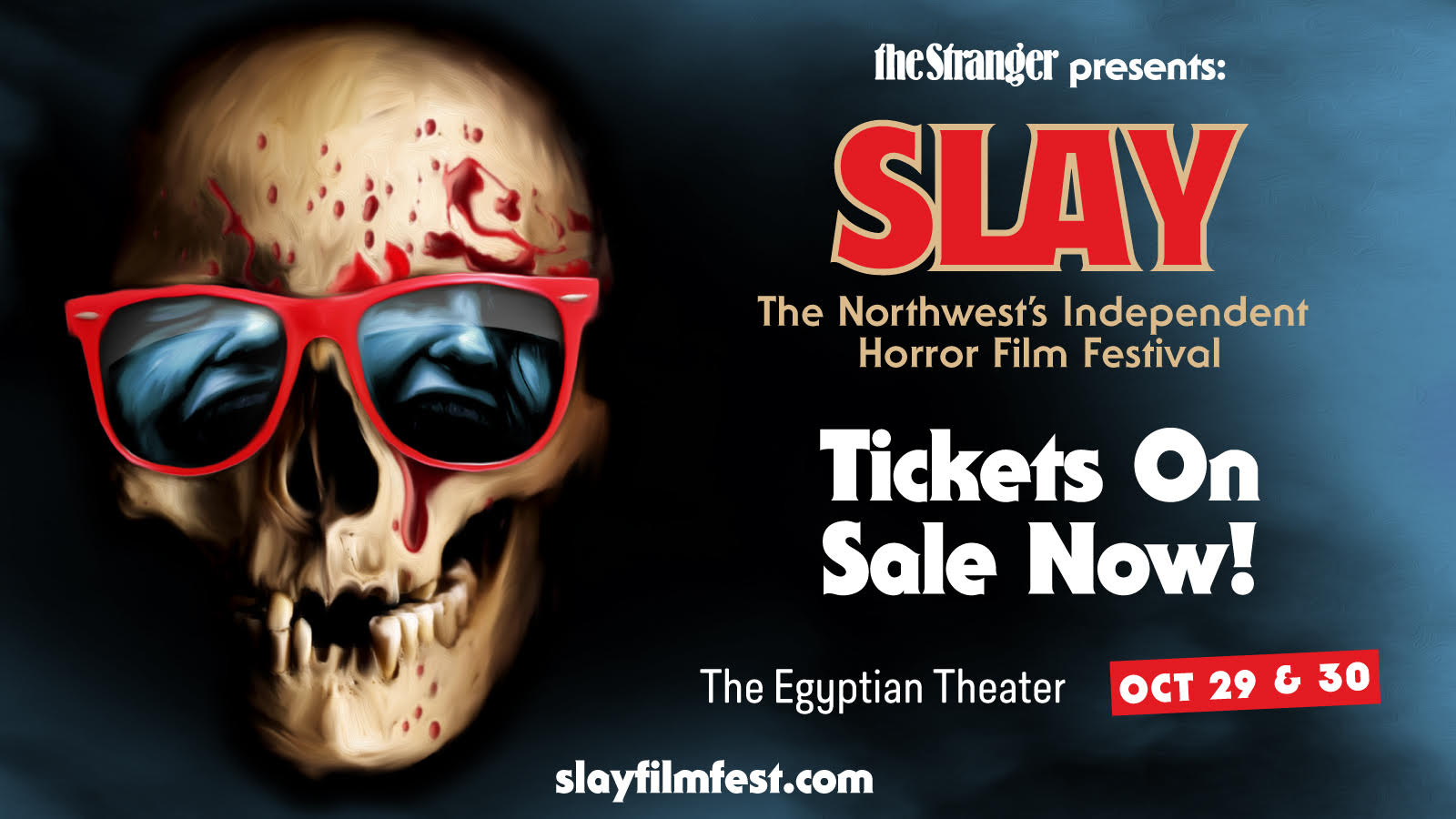 Opens October 29, 2021
SLAY is a horror film festival featuring short, terrifying flicks from the makers of HUMP!, SPLIFF, and SCOOP.
October 29 - 7:00pm & 9:30pm
October 30 - 7:00pm & 9:30pm
From classic ghost stories and slasher films, to dystopian cults and political nightmares, the SLAY Film Festival curates films that are spooky, thrilling, and even darker than our current realities. Join us at The Egyptian Theatre Halloween weekend with special host Old Witch for the spine-chilling 2nd Annual SLAY Film Festival.
SIFF year-round passes and vouchers are not valid for this event.