The African Desperate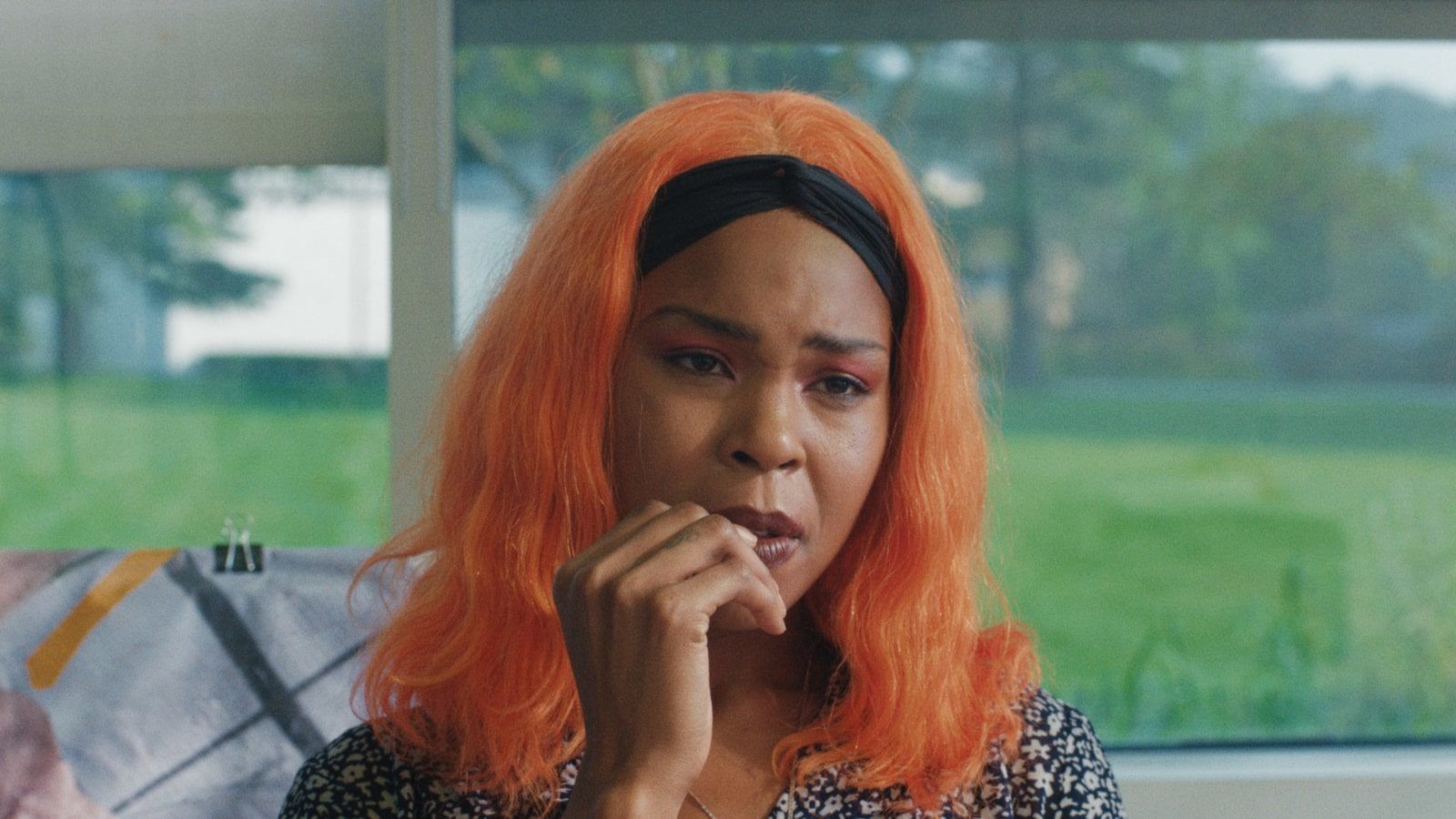 September 30 - October 2, 2022
The African Desperate tracks one very long day for Palace Bryant (an expertly deadpan Diamond Stingily), a newly minted MFA grad whose final 24 hours in art school become a real trip.
Palace is not going to the f*cking graduation party! She hates the woods. If this were a reality show, she would be the person who was not here to make friends. Palace needs to get home, no place like it.
Set against the lush backdrop of late summer, Palace navigates the pitfalls of self-actualization and the fallacies of the art world. Shot through with Syms's celebrated conceptual grit, humor, social commentary, and vivid visual language, The African Desperate leads us on an intimate and riotously funny journey through picturesque landscapes and artists studios, from academic critiques to backseat hookups, and from the night of a wild graduation party to the morning of a lonely trip back home.
Director:

Martine Syms

Principal Cast:

Diamond Stingily, Brent David Freaney, Erin Leland, Ruby McCollister, Erin Kelly Meuchner

Country:

USA

Year:

2022

Running Time:

97 min.

Producer:

Vic Brooks, Rocket Caleshu, Martine Syms

Screenplay:

Rocket Caleshu, Martine Syms

Cinematographers:

Daisy Zhou

Editors:

Nicole Otero

US Distributor:

Mubi