Three Minutes - A Lengthening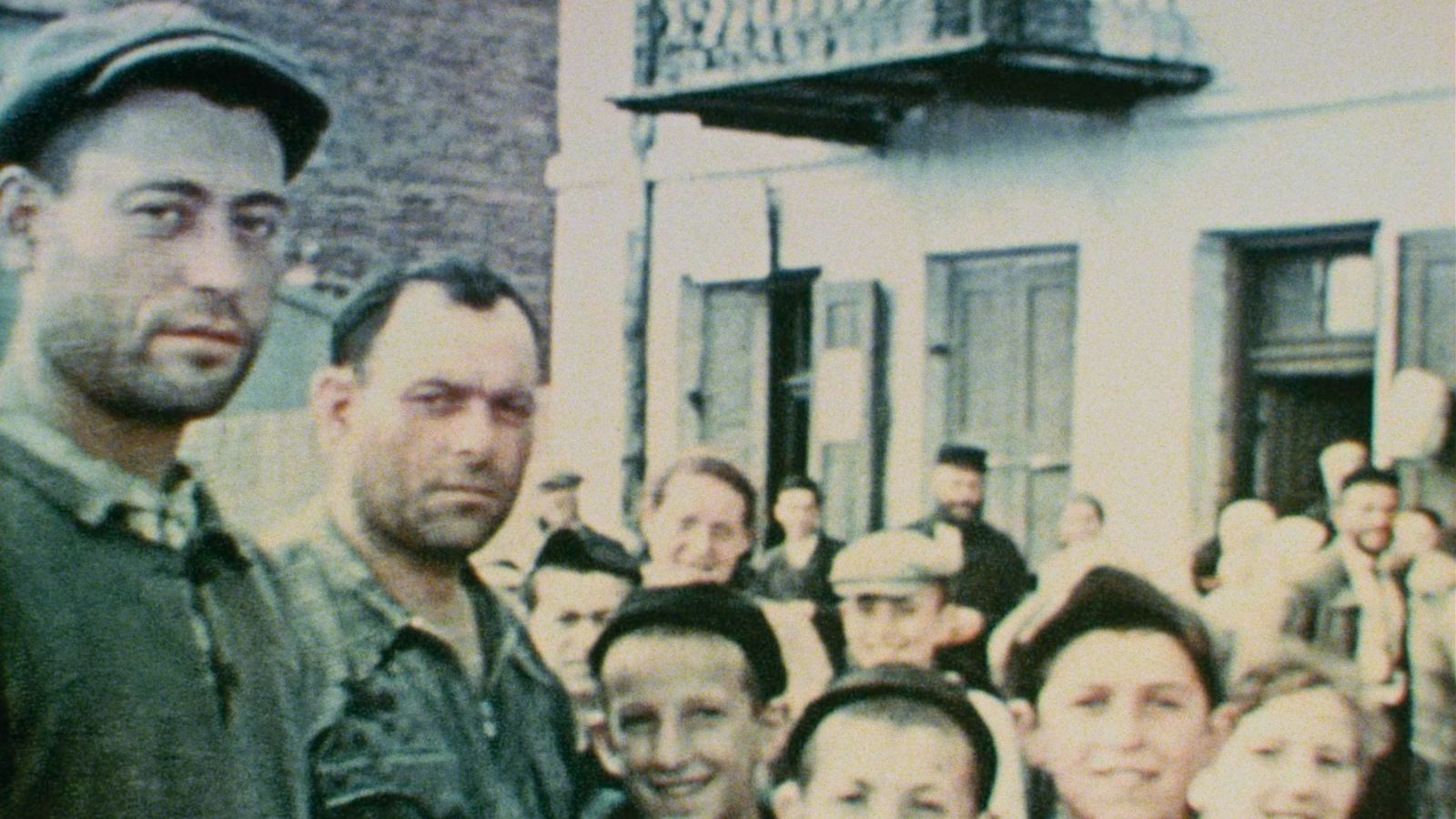 Opens August 26, 2022
Three minutes of footage, shot by David Kurtz in 1938, are the only moving images remaining of the Jewish inhabitants of Nasielsk, Poland before the Holocaust.
As a child, David Kurtz emigrated from Poland to the United States. In 1938 he returned to Europe for asightseeing trip and whilst there he visited Nasielsk, the town of his birth. Specifically for this trip, hebought a 16mm camera, then still a novelty rarely seen in a small town never visited by tourists. Eighty years later his ordinary pictures, most of them in color, have become something extraordinary. They are the only moving images that remain of Nasielsk prior to the Second World War. Almost all the people we see were murdered in the Holocaust.
Three Minutes - A Lengthening is an experiment that turns scarcity into a quality. Living in a time markedby an abundance of images that are never viewed twice, we do the opposite here: circle the same moments again and again, convinced that they will give us a different meaning each time. The film starts and ends with the same unedited found footage, but the second time you will look at it quite differently.
Director:

Bianca Stigter

Principal Cast:

Narrated by Helena Bonham Carter

Country:

Netherlands, United Kingdom

Year:

2021

Running Time:

69 min.

Producer:

Floor Onrust

Screenplay:

Bianca Stigter

Editors:

Katharina Wartena

Music:

Wilko Sterke

Language:

English, Polish, Yiddish, German

US Distributor:

SuperLTD

International Sales:

Autlook Filmsales