Volunteer Recognition
Thank you to our volunteers for making SIFF 2019 possible!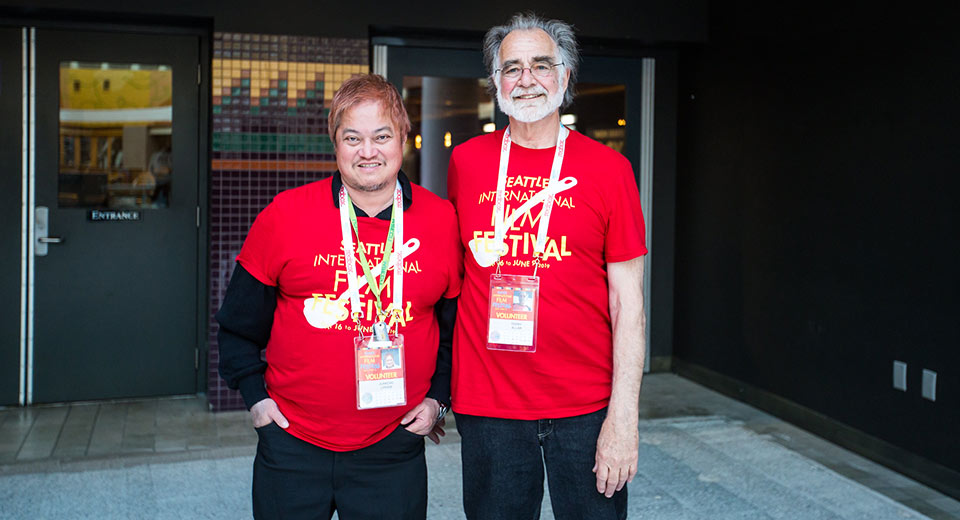 During the 2019 Seattle International Film Festival, 597 SIFF volunteers worked 3,265 shifts and contributed 12,605 hours of service.
Nine volunteers received a Top 100 Hours of Distinction Award for contributing 100 or more hours of service to the Festival:
Keith Yoshida
Linda Patterson
Paul Bullard
Jeffrey Cavanaugh
Michelle Atkins
Hannah Miller
Sasha Jones
Bob Thompson
Mark Desmond
Linda Patterson, who volunteered 144 hours, is the recipient of the Volunteer of the Year Award—given in recognition of contributing the most hours of service to the Festival.
Paul Bullard is the recipient of the Eric Sorlien Award in recognition of his excellent service exceeding all expectations for the Festival.
Nancy Reichley, a Front Desk volunteer at the Film Center, is the recipient of the Mark Tomas Award in recognition of her exemplary year-round service to SIFF.