Volunteer Recognition
Thank you to our volunteers for making SIFF 2022 possible!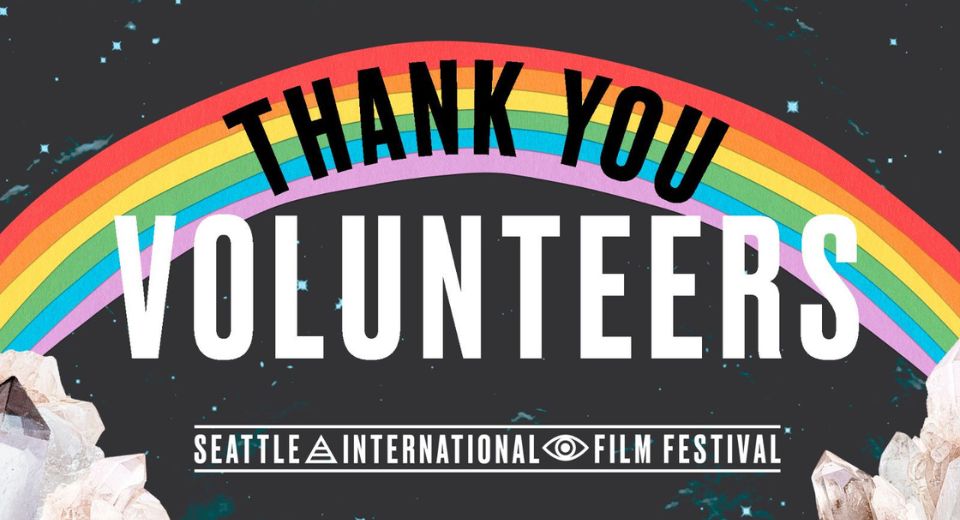 Please join SIFF in honoring our volunteers for their incredible work at the 48th Seattle International Film Festival! The festival would not have been possible without their patience, commitment, and excitement.
Our 2022 "Eric Sorlien" Award winner is Dan Sakaue! Dan demonstrated exceptional volunteer service, remarkable leadership, and radiated positivity.
Our 2022 Festival Volunteer of the Year is none other than the amazing Paul Bullard. Paul contributed a remarkable 125 hours of volunteer service to this year's festival!
We would also like to give a huge shoutout to our Milestone Volunteers!
44+ Volunteer Hour Honorees
Paul Bullard, Eric Sorlien, Will Petscher, Marietta Zintak, Patricia Yano, Clark Labelson, Laura Cecil, Alene Freidenrich, Linda Patterson, Gisela Casa Madrid, Jules Jagsich, Mackenzie Wardlow, Dan Sakaue, Raymond Leonard, Victor Wong, Justin Kerwin, Wayne Severson, Leeze Castro, Wylie Duarosan, Kim McGillivray, Daniel Strommen

36+ Volunteer Hour Honorees
Naoko Oguchi, Leslie Miller, Shirley Danielson, Heather Hilbig, Juancho Lorais, Justin Lerner, Tracy Doherty, David Sirbu, John Chaney

24+ Volunteer Hour Honorees
Amanda Kaniclides, Rebecca Tatlow, Patricia Bannister, Deborah Rustin, Denise Kivlen, Emily Harris, Cynthia Konecny, Alan Grenon, Froilan Lorais, Jose Ruiz Gomez, Andres Pineda, Hilda Allum, Celia Major, Peter Bateman, Marie Cermak, Stanley Choi, Justin Ford, Michelle Atkins
Carla Pina, Paul Chiocco, Lindsey Hummel, Dave O'brien, Katie Parker, Eric Ritter, Valerie Heide Mudra, Emily Chan, Ashley Podplesky, Christine Heckman, Elizabeth Chan, Deborah Uno, Jeanne Conley, Susana Sawrey, Sharla Odle, Manuel Alba, Donald Henning, Carla Barrick, Serena Cai, De Dihh
Thank you again for making SIFF possible!