GiveBIG
Thank you for your support of SIFF.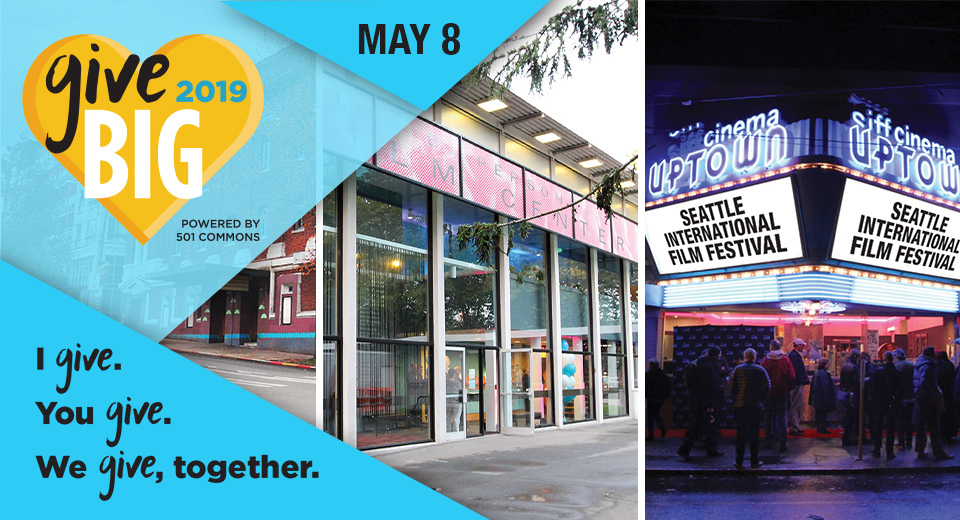 GiveBIG 2019 was a huge success for SIFF. It was amazing to see the SIFF Community come together, and power SIFF far past its goal of $15,000.

The response to was overwhelming, with SIFF supporters contributing $24,062. Paired with 100% of the SiTy's generous dollar-for-dollar matching gift of $15,000, history was made for SIFF, wrapping up GiveBIG with a grand total of $39,062.
Didn't have a chance to make a gift during GiveBIG? You can still support SIFF now, or anytime, by donating here.
In addition to operating three year-round cinemas that showcase the best in international and independent film, SIFF is fortunate to screen 400+ films and celebrate filmmakers from 80+ countries over the course of 25 days during the annual Seattle International Film Festival.
We're grateful and proud to be a premiere arts & culture resource in the Seattle community and the largest film festival in the United States. Neither of these claims could be true without the dedication and continued support of our generous donors, members, and patrons.
Thank you for your support of SIFF.