GiveBIG
Support SIFF During This One-Day Online Giving Campaign on May 9.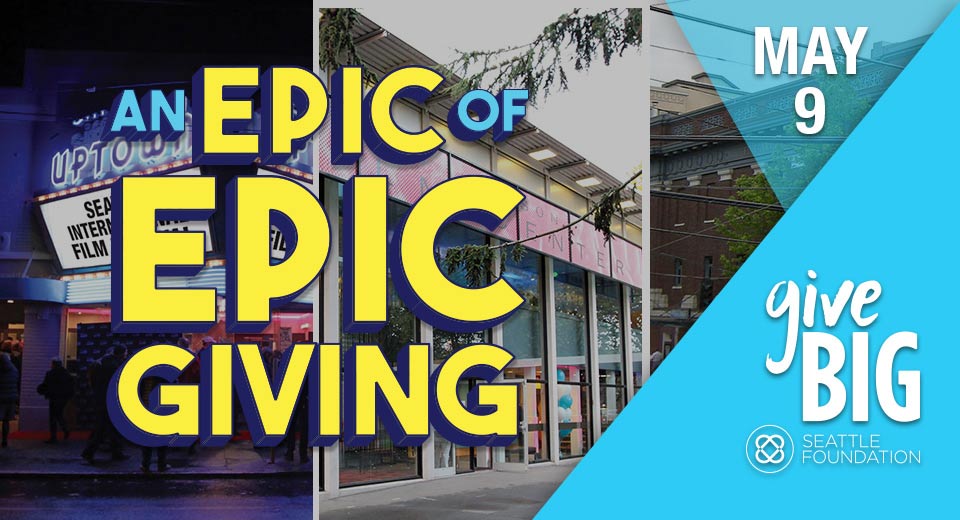 Your support of SIFF is the stuff of legends! Join us this year on May 9th for Seattle Foundation's Final GiveBig Day. GiveBig is a one-day online giving campaign to raise funds for local nonprofits. This year you can participate with a donation during early giving between April 26th - May 8 and all day on May 9! Give early, feel good, and you could also win an awesome giveaway!
We are excited to announce our EPIC Matching Challenge gift of $15,000 from the SiTy Foundation. Their support will directly impact SIFF Education initiatives as well as go towards SIFF's larger community outreach efforts.
Pledge a GiveBig donation between April 26 and May 2 and you will be entered to win two tickets to the opening night of the Ruther Bader Ginsburg biopic, RBG, on Sunday, May 6.
Pledge a GiveBig donation between May 2 and May 8 and you will be entered to win two Premium tickets for the Opening Night of the 2018 SIFF Festival on Thursday, May 17 - that gets you into the film and after party, and also includes unlimited drinks! (Must be 21+ to win)
And there's more - The first 95 donations of $100 or more to this year's GiveBIG will be invited to a secret screening of a SIFF Festival favorite at the SIFF Film Center on Sunday, May 12 - see it before anyone else!
This is the LAST YEAR for GiveBig - so THANK YOU for all your past support and we hope you will partake on this EPIC day of EPIC GIVING!