Vehicle Donation Program
Donate your car, truck, boat, motorcycle, or other vehicle!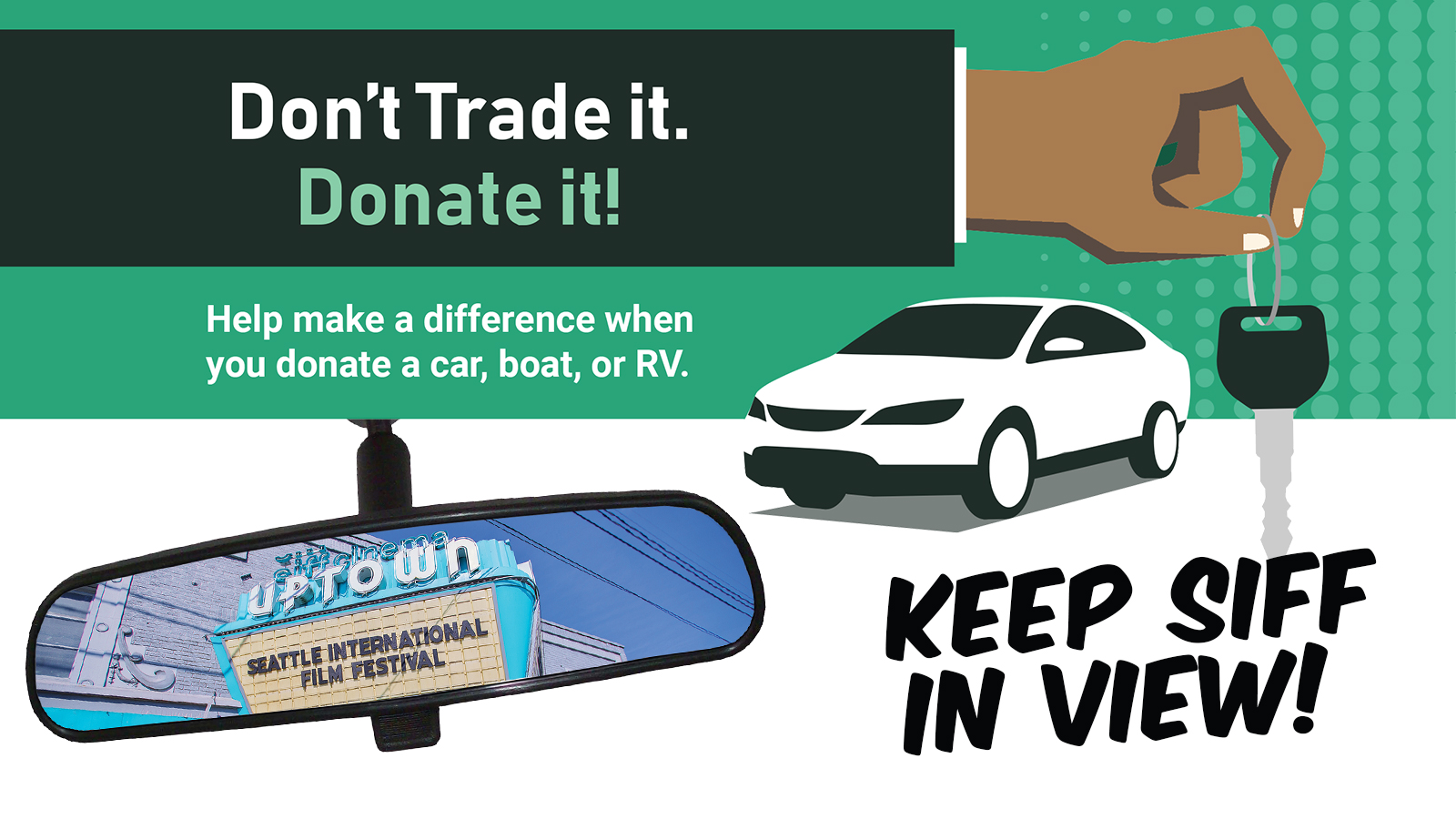 Do you have a vehicle on its last leg? It's easy to make a donation that ensures SIFF's screens continue to show the international and independent films that inspire, enlighten, and inform our lives. No matter where you live, you can donate your vehicle in support of the power of film at SIFF.
SIFF partners with CARS (Charitable Adult Rides & Services), a non-profit 501(c)(3) organization, to accept vehicle donations.
To donate a vehicle, call 855.500.SIFF (855.500.7433) or fill out the donation form below.
A SIFF Vehicle Donation Representative will schedule a pickup that's convenient for you.
Learn more about our vehicle donation partners, CARS, and the donation process.
Vehicle Donation Program Hours of Operation
5:00 AM - 7:00 PM (PST), Monday - Friday
6:00 AM - 5:00 PM (PST), Saturday
8:00 AM - 4:30 PM (PST), Sunday
Questions? Visit our FAQ.