Noir City 2018
*Full lineup on sale* The Film Noir Foundation and Eddie Muller return to present a collection of classic noir films.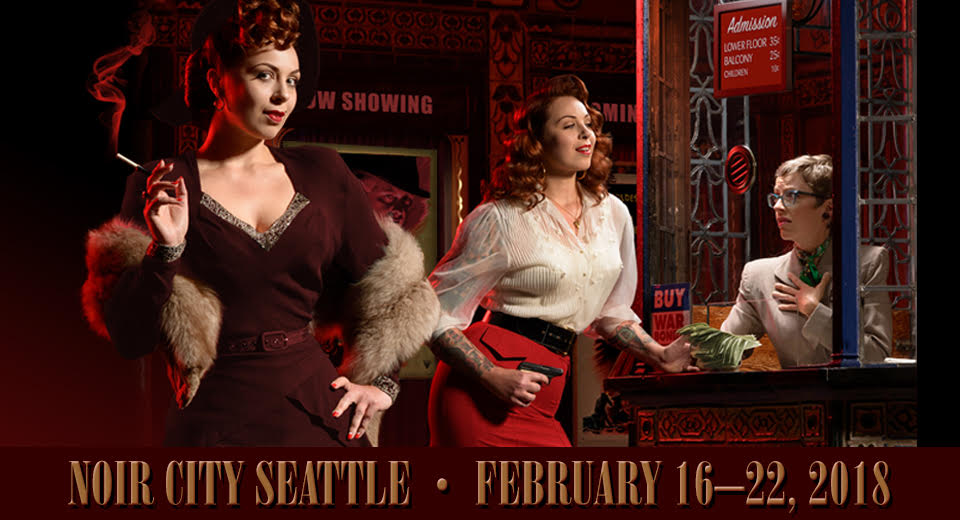 February 16 - 22, 2018
SIFF Cinema Egyptian
The Czar of Noir, Eddie Muller, takes a break from hosting TCM's Noir Alley to guide Seattle audiences on a journey through Film Noir. This year's Noir City festival features 18 classic films, taking you to the darkest and most dangerous places a film lover can go. Many of these films are newly restored, and all will be introduced by our guest Eddie Muller, the incomparable impresario of Noir City.
Noir City 2018 will be held at the classic SIFF Cinema Egyptian, February 16-22, 2018. Come escape the rain for the cool dark of Film Noir.
This year our Opening Night will begin at 6:30 PM with live music from yesteryear by the Casey MacGill Trio and a cider tasting courtesy of Capitol Cider. Dress up in your best retro outfit and test your Noir chops with Shadow Play, the game of Noir trivia, going on throughout the festival.
TICKETS
Single Film Admission: $15 | $10 Members | $14 Seniors and Youth
Festival Passes: $150 | $100 Members
No vouchers will be accepted for any of these mini-festival screenings.
PROGRAMMED FILMS
---