Noir City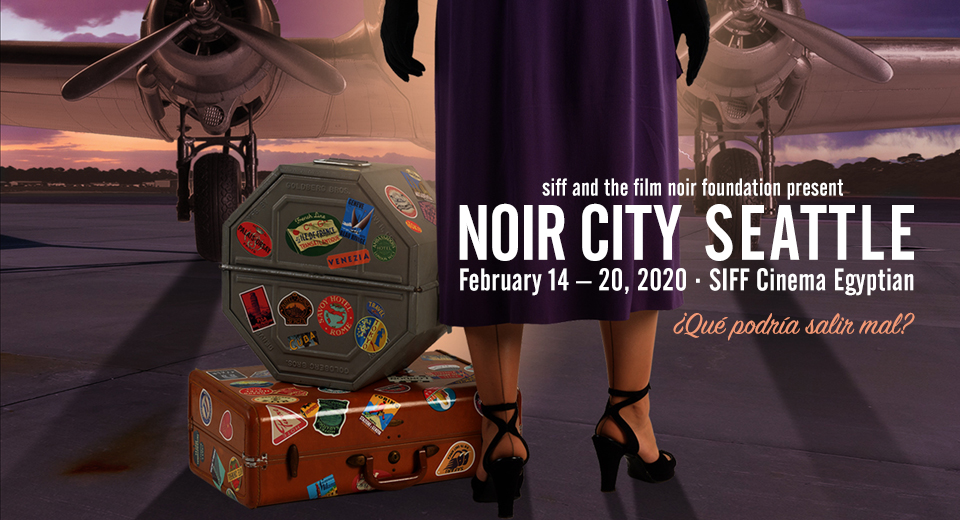 February 14 - 20, 2020
Eddie Muller, The Czar of Noir, takes a break from hosting TCM's "Noir Alley" each February to guide Seattle audiences on a journey through the shadowy streets of Film Noir—full of dames, gangsters, ne'er do wells, and dead bodies. Noir City returns to SIFF Cinema Egyptian from February 14 to 20, 2020. Full lineup and schedule will be announced later this winter. Passes on sale now!
"The men and women of this sinister cinematic world are driven by greed, lust, jealousy, and revenge—which leads inexorably to existential torment, soul-crushing despair, and a few last gasping breaths in a rain-soaked gutter. But damned if these lost souls don't look sensational riding the Hades Express."—Eddie Muller
The 2019 Noir City festival presented classic films that took audiences to the darkest and most dangerous places a film lover can go. Many of these films were newly restored, and each film was introduced by our guest Eddie Muller, the incomparable impresario of Noir City.