NLFF: Nordic Shorts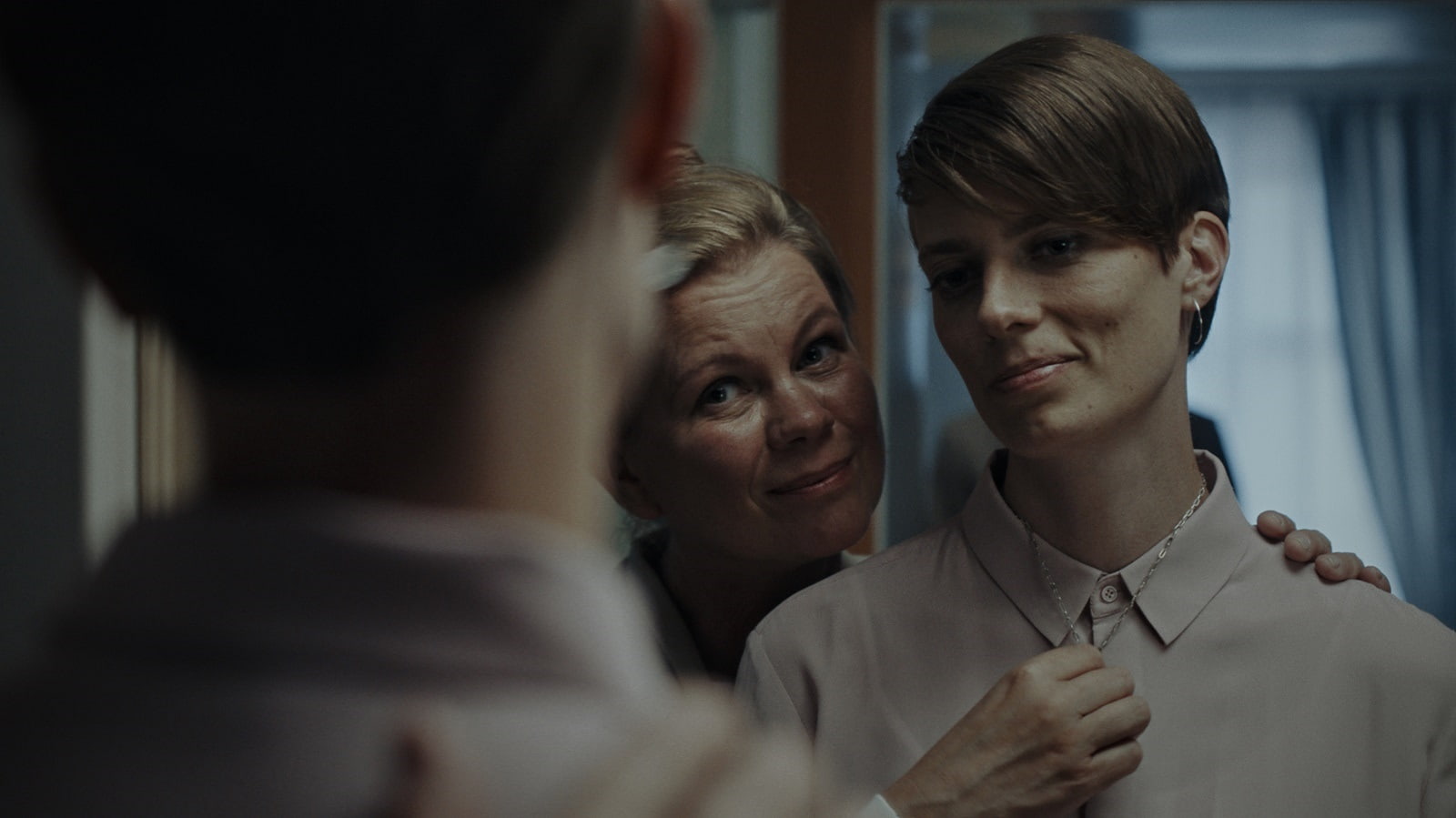 February 29, 2020
The Nordic Lights Film Festival is pleased to present the popular Nordic Shorts series. This group of entertaining and thought-provoking short films from the Nordic countries highlights the growing art of short films. Through these films, we see a glimpse of the Nordic countries through the lens of talented filmmakers.
Wilma
d. Haukur Björgvinsson | Iceland | 2019 | 11 min
A young child meets her estranged trailer park father for the first time. What the father doesn't know is that his child now identifies as a girl.
A Chamber Play/Ett kammarspel
d. Viktor Granö | Finland | 2018 | 20 minutes
The psychoanalyst Helena receives a new patient, Alice. But the story Alice is telling gets uncomfortably close to Helena's own life.
Bermuda
d. Erik Warolin | Sweden | 2018 | 8 minutes
When Jonna is told by her boss to be more friendly with the diners' customers she could never believe what that would result in. What at first seems like a polite conversation with the only guest quickly escalate to an unexpected turn of events.
Poor Things/Stakler
d. Joachim Morre | Denmark | 2019 | 18 min
One day, Ronja is being followed by an unknown woman. The experience sparks off her interest and she is instantly drawn towards the mystery surrounding the stranger and her actions. To her regret, she is not the only one being followed by the woman.
To Share a Flame/dele en flamme
d. Kathleen Johnsen | Norway | 2019 | 11 min
We meet, we fall in love, but how do we keep the flame alive? A mature couple makes a new attempt to keep their relationship going. The outcome however, is not quite as expected. To Share a Flame is based on a short story by Norwegian writer Annette Mattsson.
Awaiting Death/I väntan på döden
d. Lars Vega | Sweden | 2019 | 12 min
A son arrives at the hospital to watch over his father's death bed. When the son wants one last nice moment, his father would rather find out what to do with the two opened cans of mustard.
SIFF year-round passes and vouchers are not valid for this screening.
Saturday, February 29, 2020
Nordic Lights Film Festival, February 28th-March 1st, offers unique view into the world of Nordic cinema.