A Raisin in the Sun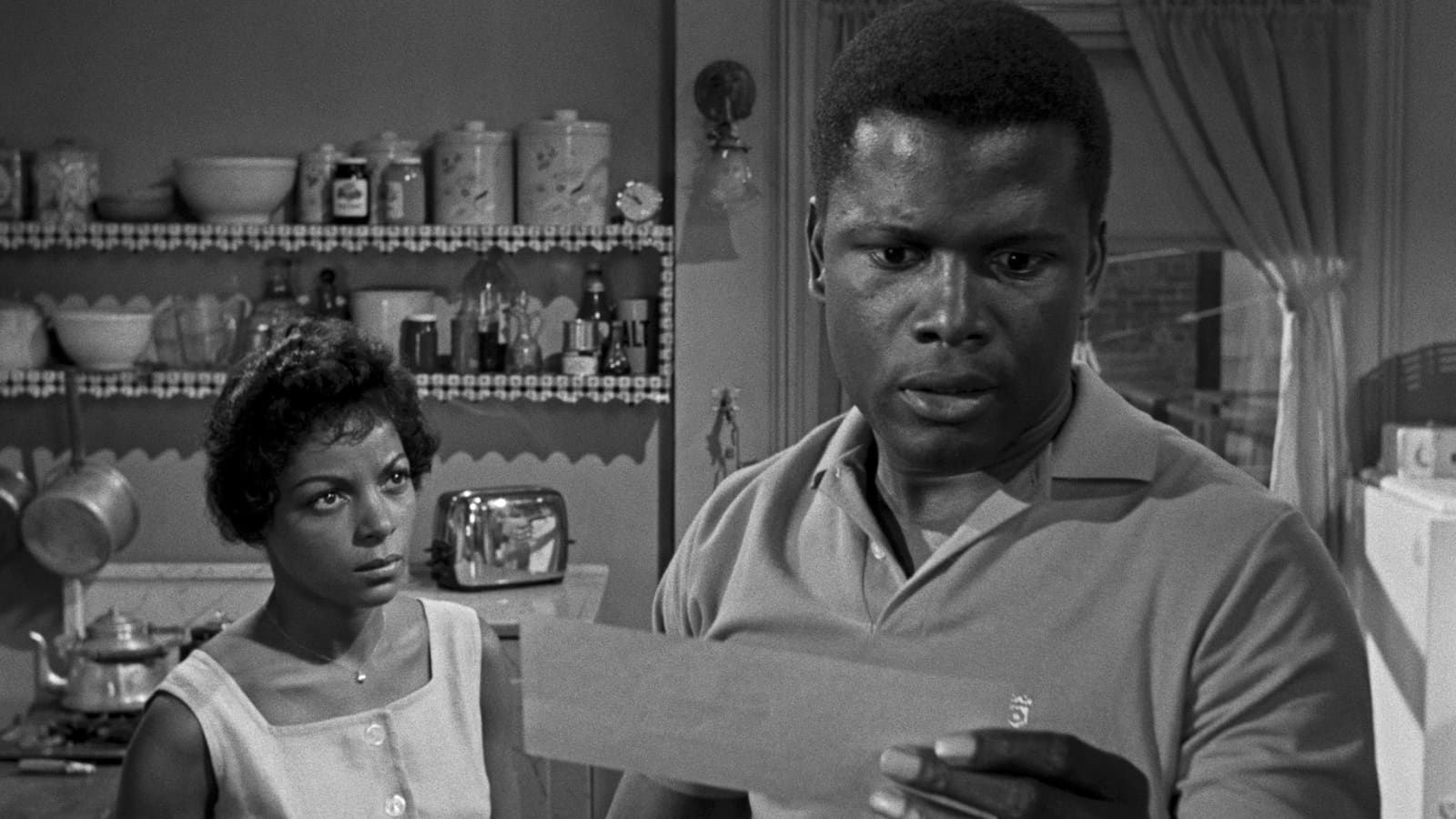 November 1, 2022
A black family disagrees on how they plan to use their late father's substantial life insurance payment, all with varying ideas of how to move beyond segregation and disenfranchisement in 1950's Chicago.
Make it a series and save when you buy a pass to upcoming screenings of In the Heat of the Night (September 6, 2022) and The Slender Thread (October 4, 2022), which will take place at SIFF theaters prior to the film talk at Langston on December 6, 2022.
---
Join Langston and SIFF in a 4 part series exploring the legacy of Sidney Poitier, culminating in a screening and panel of the new documentary Sidney at Langston. Please note: Series passes does not include SIFF's September 23-29 run of Sidney.
December 6, 2022 @ Langston
---
A Raisin in the Sun is a groundbreaking drama celebrating the human spirit, featuring an electrifying performance by Academy Award® winner Sidney Poitier (Best Actor, Lilies of the Field, 1963). The Younger family, frustrated with living in their crowded Chicago apartment, sees the arrival of a $10,000 insurance check as the answer to their prayers. Matriarch Lena Younger (Claudia McNeil) promptly puts a down payment on a house in an all-white suburban neighborhood. But the family is divided when Lena entrusts the balance of the money to her mercurial son Walter Lee (Poitier), against the wishes of her daughter (Diana Sands) and daughter-in-law (Ruby Dee). It takes the strength and integrity of this African-American family to battle against generations of prejudice to try to achieve their piece of the American Dream.
Director:

Daniel Petrie

Principal Cast:

Sidney Poitier, Claudia McNeil, Diana Sands, Ruby Dee

Country:

USA

Year:

1961

Running Time:

128 min.

Producer:

Ronald H. Gilbert, Philip Rose, David Suskind

Screenplay:

Lorraine Hansberry

Cinematographers:

Charles Lawton Jr.

Music:

Laurence Rosenthal

US Distributor:

Sony