Radical Films: La Haine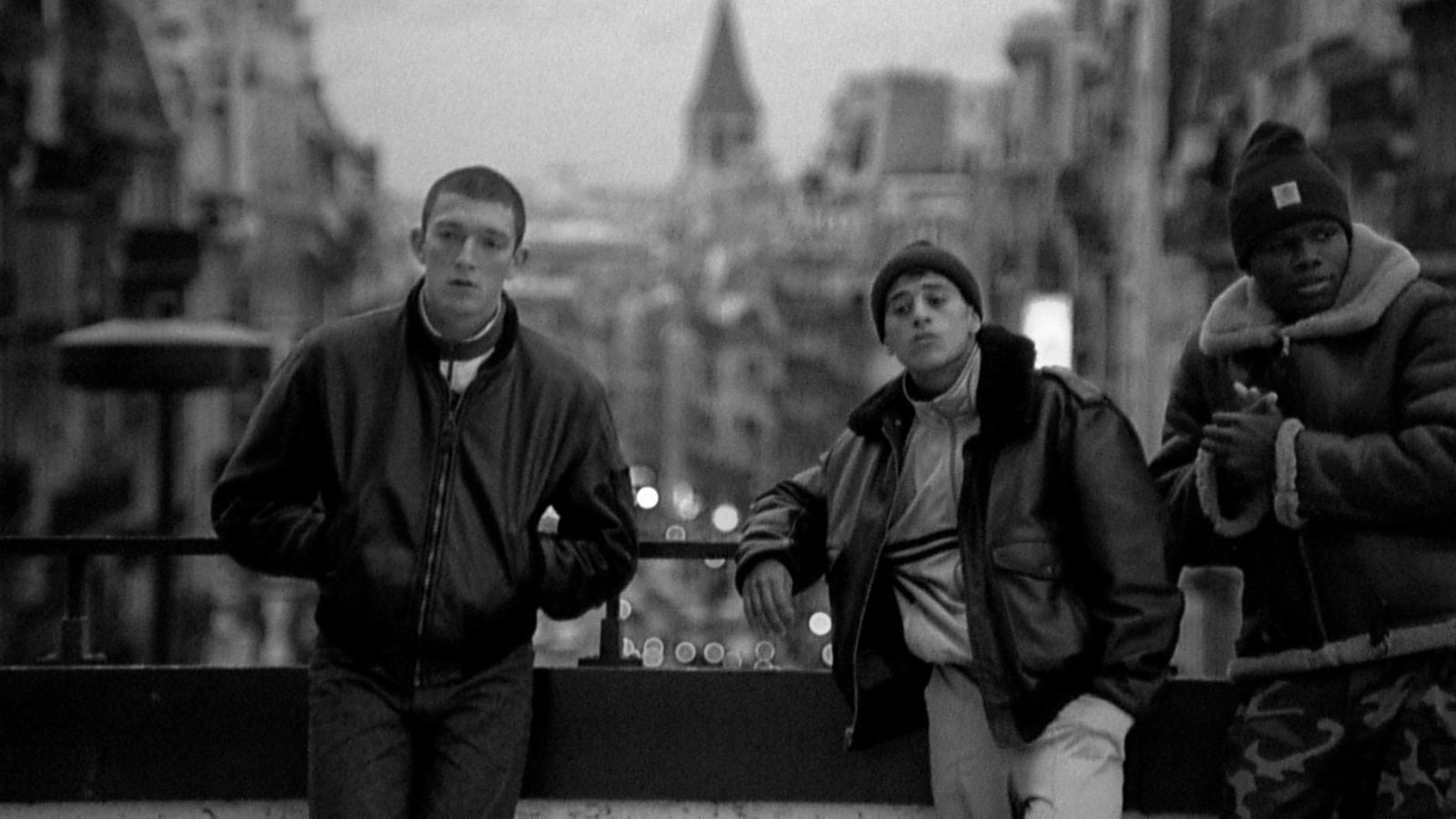 February 6, 2023
Mathieu Kassovitz took the film world by storm with La Haine, a gritty, unsettling, and visually explosive look at the racial and cultural volatility in modern-day France.
---
From the streets of Paris and London to the South Seas, this week will look at films from the '80s and '90s that revealed the lives of marginalized people.
February 8, 2023 @ SIFF Film Center & Zoom Webinar
---
Aimlessly passing their days in the concrete environs of their dead-end suburbia, Vinz (Vincent Cassel), Hubert (Hubert Koundé), and Saïd (Saïd Taghmaoui)—a Jew, an African, and an Arab—give human faces to France's immigrant populations, their bristling resentment at their marginalization slowly simmering until it reaches a climactic boiling point. A work of tough beauty, La Haine is a landmark of contemporary French cinema and a gripping reflection of its country's ongoing identity crisis.
Director:

Mathieu Kassovitz

Principal Cast:

Vincent Cassel, Hubert Koundé, Saïd Taghmaoui

Country:

France

Year:

1995

Running Time:

97 min.

Producer:

Christophe Rossignon

Screenplay:

Mathieu Kassovitz

Cinematographers:

Pierre Aïm

Editors:

Mathieu Kassovitz, Scott Stevenson

Language:

French

Has Subtitles:

Yes

US Distributor:

Janus Films