Your Action Needed Today
We encourage you to email Seattle City Council today, August 1, to show your support of SIFF reopening the Seattle Cinerama Theater.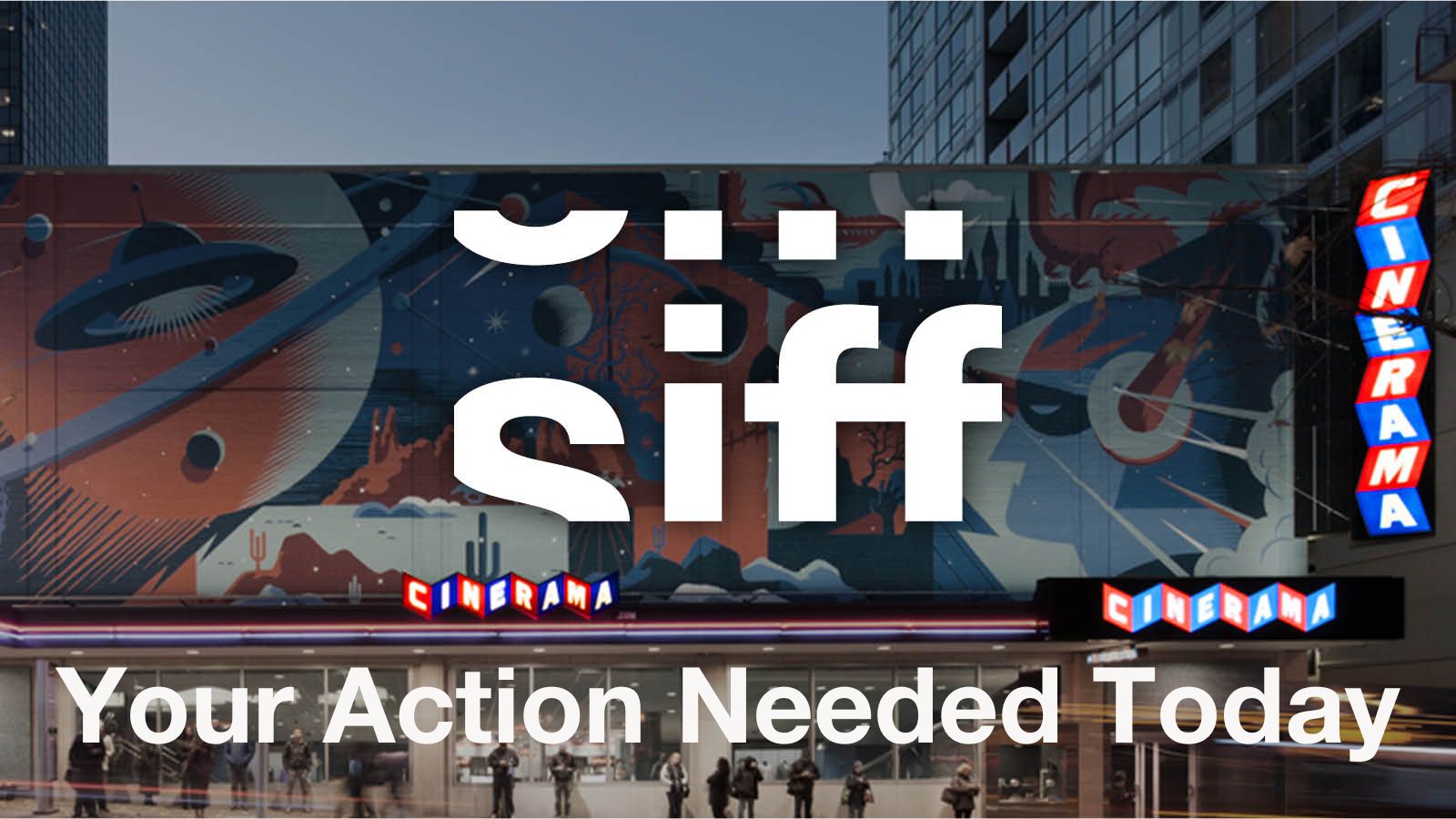 BACKGROUND INFO - A LETTER FROM OUR EXECUTIVE DIRECTOR
August 1, 2023 — Today, I'm writing to ask for your help with a very important factor in both SIFF and Seattle's future. Thanks to the leadership of Seattle City Councilmember Andrew Lewis, the Council's Finance and Housing Committee will consider a Lewis amendment to include $950,000 in the City's mid-year supplemental budget for SIFF's reopening of the Seattle Cinerama Theater. This amendment to allocate higher-than-expected admissions tax revenues to SIFF will help our organization to begin hiring to reopen the newly-acquired theater. It goes without saying that this is a huge step forward in our work to reopen Seattle's premier house of cinema.
Bringing the Cinerama back to life will also help to activate the north end of downtown, bringing much-needed vitality to that neighborhood. Leaders from across the city are lending their voice – including Tim Lennon of the Langston Hughes Performing Arts Center, Jane Zalutsky of the Seattle Center Foundation, Josh LaBelle of Seattle Theatre Group, Downtown Seattle Association, Seattle Restaurant Association, and others.
But the Seattle City Council needs to hear from you – our dedicated SIFF champions! We encourage you to email to the Council today – the Finance Committee will vote on the Lewis amendment Wednesday morning, August 2, at 9:30 am, so we need to act NOW. Below is the list of Committee members and their email addresses, as well as sample email language.
It's supporters like you who make SIFF one of the preeminent film nonprofits in the world. Your enthusiasm for this organization means everything to us. Thank you!
With gratitude,
Tom Mara
Executive Director
SIFF
---
SAMPLE EMAIL TEXT & COMMITTEE EMAIL ADDRESSES
Teresa.Mosqueda@seattle.gov, Chair
Lisa.Herbold@seattle.gov, Vice Chair
Alex.Pedersen@seattle.gov
Sara.Nelson@seattle.gov
Andrew.Lewis@seattle.gov
Sample email text:
As a [member of or supporter of] the Seattle arts community, I'm writing to urge you to support Councilmember Andrew Lewis's Amendment 1 to the City's Mid-year Supplemental Budget Ordinance. This amendment will provide $950,000 of funding to SIFF, enabling it to reopen the Cinerama theater this fall.
The Cinerama has brought an unparalleled cinema experience to our city for nearly 60 years. I'm certain that a reopened Cinerama will also help to bring needed activity to the north end of downtown.
Please support Councilmember Lewis's amendment to help SIFF bring film back to the Cinerama!
Thank you,