Sublime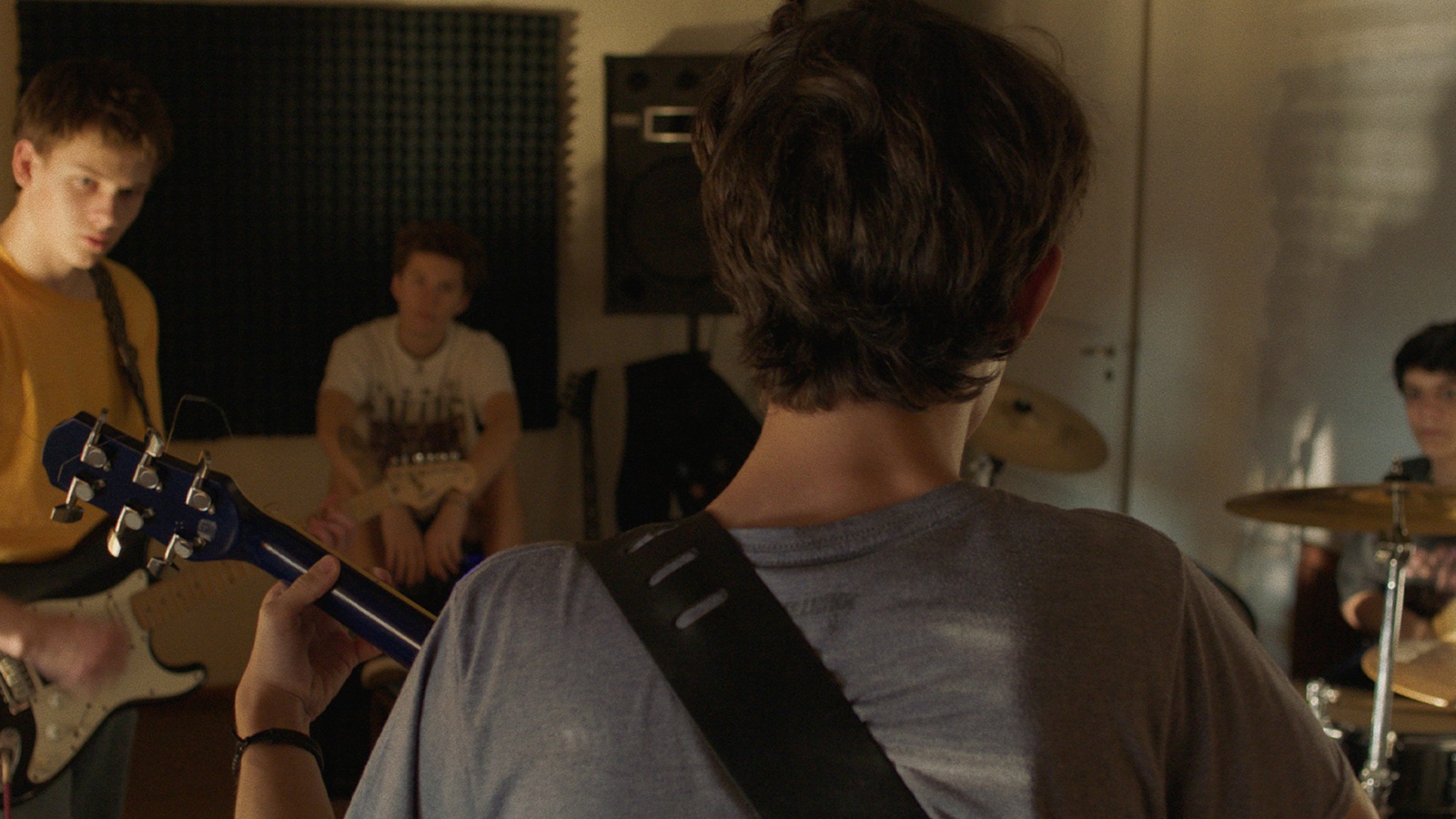 April 19 - 20, 2022
Shy teen musician Manu finds himself pining for his lifelong best friend Felipe just as his family life buckles and music becomes his one salvation in this raw, tender coming-of-age debut film from writer/director Mariano Biasin.
Director Mariano Biasin scheduled to attend.

Shy, unassuming Manuel (Martín Miller) and his lifelong best friend Felipe (Teo Inama Chiabrando) are exactly like any other middle-class Argentinian teens: playing in a rock band, teasing one another with endless games of "Would you rather?" while hanging at the beach or their secret forest hideaway, and boasting of their dubious sexual experiences. When Manu nervously sets out to have his first real sexual encounter with girlfriend Azul (Azul Mazzeo), he finds himself faltering in the moment, his mind and heart fixated on the one true love of his young life: Felipe. As Manu's secret feelings quietly smolder and he finds himself increasingly tortured watching the object of his desire move from girlfriend to girlfriend, the young musician's homelife likewise falls deeper into crisis: Mom and dad are barely speaking, each wrapped up in their own life, a family of strangers under the same roof. Yet as he grows increasingly short with loved ones and falls further out of sorts with the world around him, Manu's quiet truth slowly begins to emerge through songwriting, pushing him into surprising new creative directions and at long last uncovering his long-buried truth in this raw, sensitive debut feature from writer/director Mariano Biasin.
Director:

Mariano Biasin

Principal Cast:

Martín Miller, Teo Inama Chiabrando, Azul Mazzeo

Premiere Status:

Seattle

Country:

Argentina

Year:

2022

Running Time:

100 min

Producer:

Laura Donari, Juan Pablo Miller

Screenplay:

Mariano Biasin

Cinematographers:

Iván Gierasinchuk

Editors:

María Astrauskas

Filmography:

Debut Feature film

Language:

Spanish

Has Subtitles:

Yes

Format:

DCP

International Sales:

Meikincine Entertainment