50 Years of SIFF: Kiss of the Spider Woman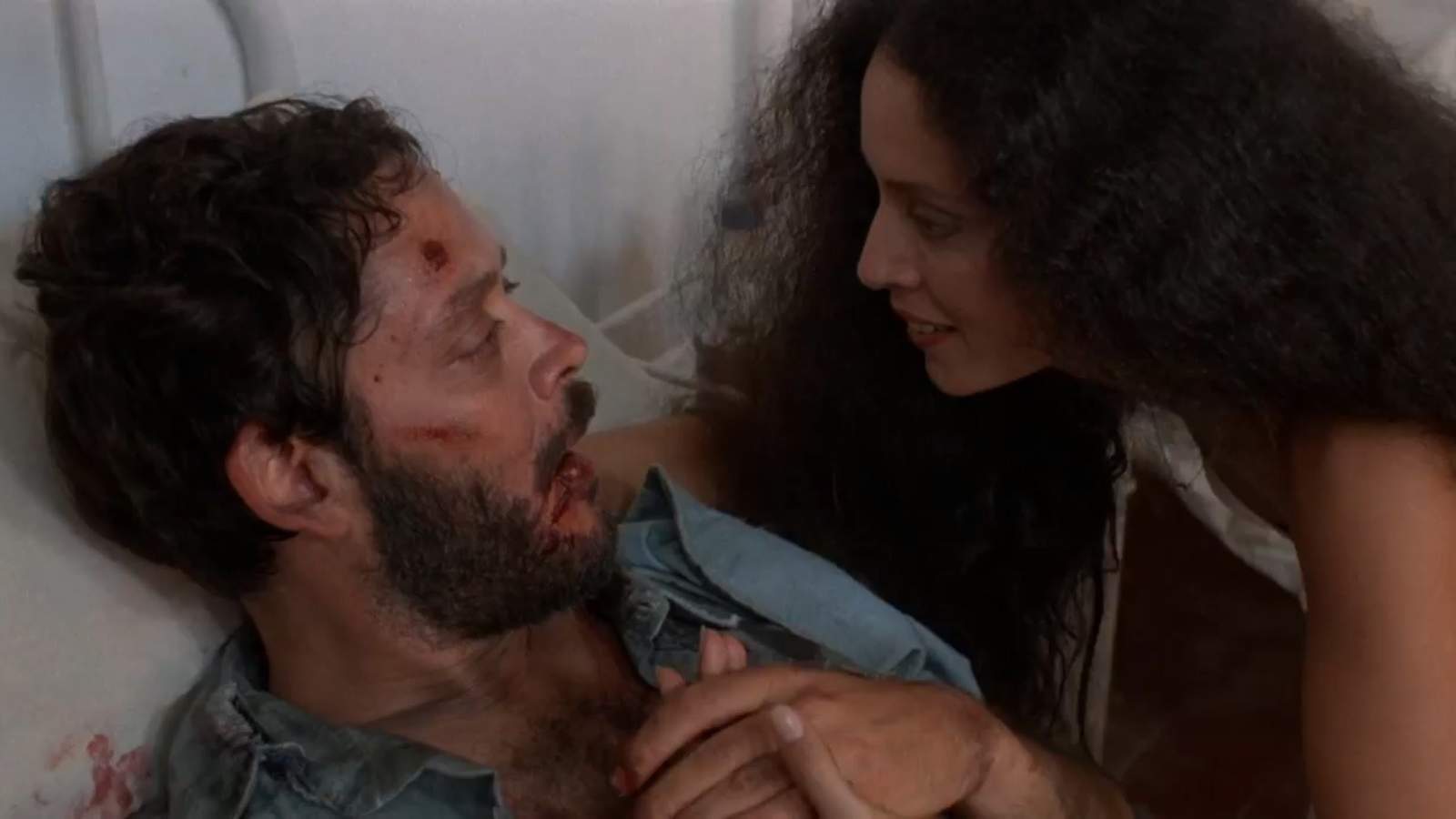 November 12 - 24, 2023
Based on the novel by Manuel Puig, two Brazilian men, imprisoned during the military dictatorship for very different reasons, find a common ground recounting memories of favorite films. Starring William Hurt and Raul Julia. Presented on 35mm.
In a Brazilian prison cell during the military dictatorship, two very different men warily confront each other. Molina (William Hurt) is a gay man unjustly imprisoned for "corrupting an underage youth", while Valentin (Raul Julia) has been tortured and imprisoned due to his activities on behalf of a leftist revolutionary group.. During the time they share a cell, Molina recounts one of his favorite films, a wartime romantic thriller that is also a Nazi propaganda film. Although it becomes clear that each man has an ulterior motive, they nonetheless find common ground, a respect for each other, and discover an unlikely friendship. When Molina is released, a tragic chain of events is triggered. William Hurt won Best Actor at the 1985 Academy Awards, with the film also gaining nominations for Best Picture, Director, and Adapted Screenplay.
35mm collection print courtesy of the UCLA Film & Television Archive.
Original Language Title:

O Beijo da Mulher Aranha

Director:

Héctor Babenco

Principal Cast:

William Hurt, Raul Julia, Sonia Braga

Country:

USA

Year:

1985

Running Time:

124 min.

Producer:

David Weisman

Screenplay:

Leonard Schrader

Cinematographers:

Rodolfo Sanchez

Editors:

Mauro Alice

Music:

Nando Carneiro

Awards:

1986 Academy Award for Best Actor

Filmography:

My HIndu Friend (2015), El pasado (2007), Carandiru (2003), Foolish Heart (1998), At Play in the Fields of the Lord (1991), Ironweed (1987), Kiss of the Spider Woman (1985), Pixote (1980), Lucio Flavio (1977), O Rei de Noite (1975)

Format:

35mm