Auteur August: Taika Waititi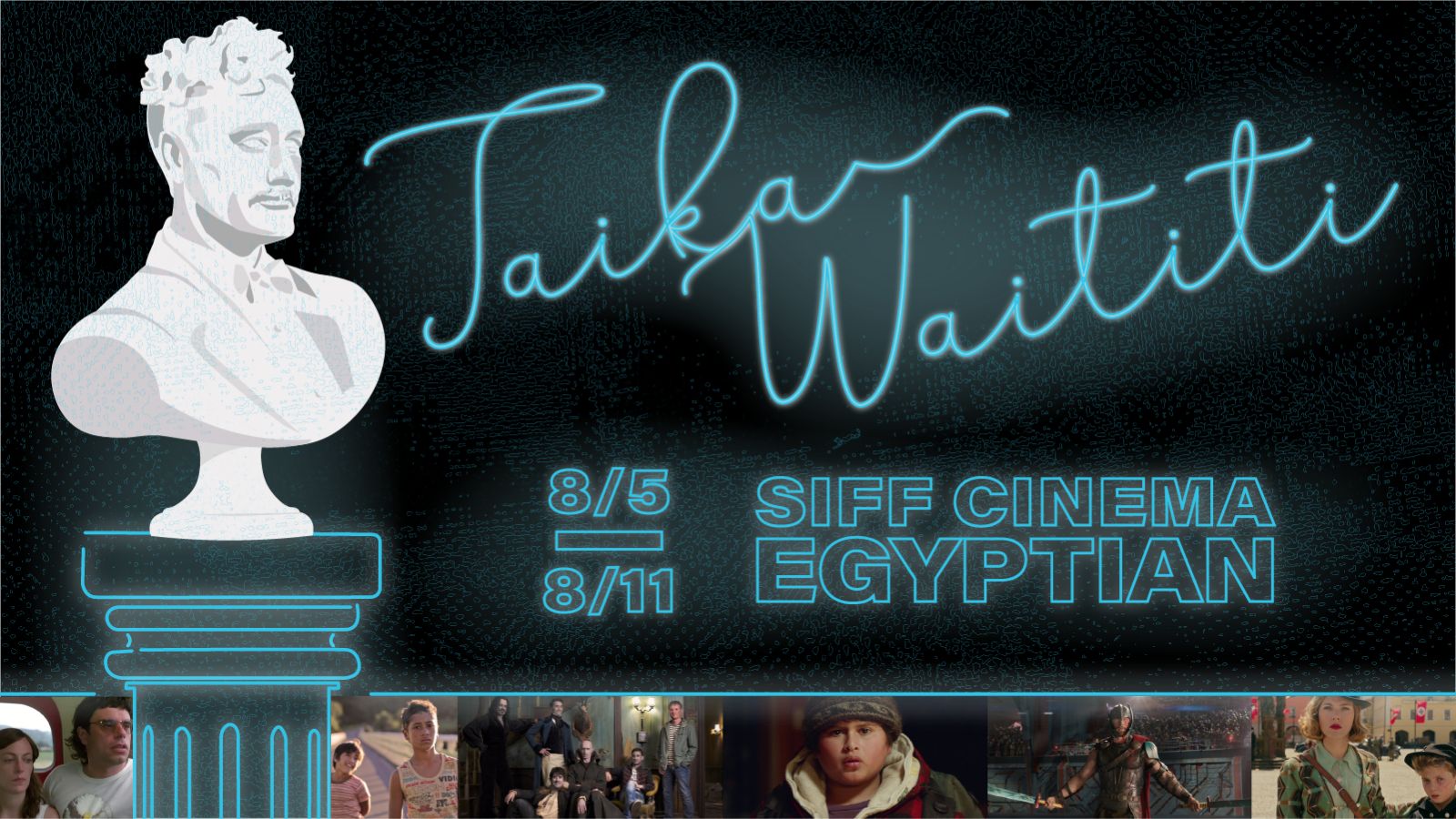 August 5–11, 2022
Kiwi filmmaker Taika Waititi's gift for uproarious and absurd humor has served him well in his career. A multi-talented director/actor/comedian/screenwriter, he approaches his films with an anarchic sensibility: an eye for the absurd accompanied by humane and kind worldviews.

While acting in a New Zealand TV series called "The Strip," Waititi conceptualized the story of two kids left alone in the car while their parents popped into the pub for a couple of pints. That became the Oscar nominated short Two Cars, One Night (which won SIFF's Grand Jury Prize for short film in 2004) and he never looked back. His early films Eagle vs. Shark and Boy mix social commentary and drama with a quirky sensibility and nods to the New Zealand communities he grew up in. His comedic timing and sense of compassion became his signature stamp and launched him into the arthouse circuit with projects like vampire mockumentary What We Do in the Shadows and coming-of-age Hunt for the Wilderpeople.

Waititi made the leap to true blockbuster with 2017's Thor: Ragnarok, which freely mixed humor with horror, action-adventure, and other genres. Next came Jojo Rabbit, a dark, bitingly funny film about the Nazis starring Waititi as Imaginary Hitler, winning him an Oscar for Best Adapted Screenplay.

Now at the helm of the next chapter in the Thor cycle (Thor: Love and Thunder) as well as the next Star Wars franchise film, Waititi is still bringing his offbeat sensibility and humanity to smaller projects and supporting Indigenous art with "Reservation Dogs" and Next Goal Wins, about America Samoa's quest to play soccer in the World Cup.