The VVitch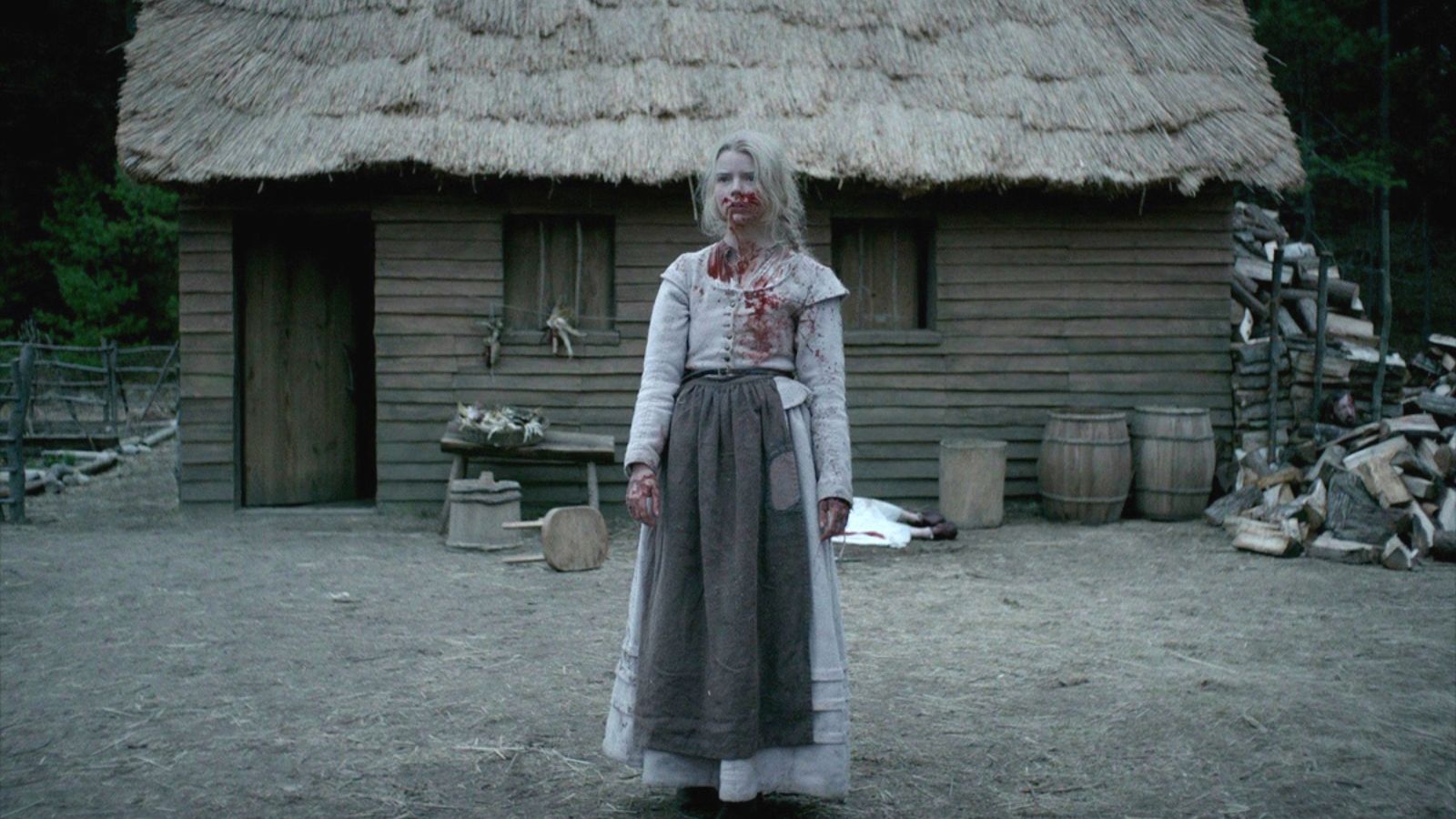 October 15, 2022
New England in the 1630s: William and Katherine lead a devout Christian life with five children, homesteading on the edge of an impassable wilderness. When their newborn son vanishes and crops fail, the family turns on one another. Beyond their worst fears, a supernatural evil lurks in the nearby wood.
In-Person Tickets
Select showtime for pricing and tickets.
Saturday, October 15, 2022
---
Join us for the ultimate showdown! Two of the 21st century's most terrifying films square off in the first of SIFF's versus series.
October 26, 2022 @ SIFF Film Center & Zoom Webinar
---
New England, 1630. Upon threat of banishment by the church, an English farmer leaves his colonial plantation, relocating his wife and five children to a remote plot of land on the edge of an ominous forest—within which lurks an unknown evil. Strange and unsettling things begin to happen almost immediately: animals turn malevolent, crops fail, and one child disappears as another becomes seemingly possessed by an evil spirit. With suspicion and paranoia mounting, family members accuse teenage daughter Thomasin of witchcraft, charges she adamantly denies. As circumstances grow more treacherous, each family member's faith, loyalty, and love become tested in shocking and unforgettable ways.
In this exquisitely made and terrifying new horror film, the age-old concepts of witchcraft, black magic and possession are innovatively brought together to tell the intimate and riveting story of one family's frightful unraveling in the New England wilderness.
Director:

Robert Eggers

Principal Cast:

Anya Taylor Joy, Ralph Ineson, Kate Dickie, Harvey Scrimshaw, Lucas Dawson, Ellie Grainger

Country:

USA, Canada

Year:

2015

Running Time:

92 min.

Producer:

Daniel Bekerman, Lars Knudsen, Jodi Redmond, Rodrigo Teixeira, Jay Van Hoy

Screenplay:

Robert Eggers

Cinematographers:

Jarin Blaschke

Editors:

Louise Ford

Music:

Mark Korven

Awards:

US Dramatic Directing Award at Sundance 2015, Gotham Awards 2016 (Breakthrough Actor, Anya Taylor-Joy)

US Distributor:

A24